Orlee-Rose Strauss is a New York City-based film/television producer who got her start at Ryerson's Image Arts Film Program. She went on to complete her Master's at USC and interned at Apatow Productions (Trainwreck) and Plan B (Moonlight, 12 Years A Slave).
Orlee-Rose eventually landed with Henry Joost and Ariel Schulman (Catfish). In 2014, she moved to New York City to produce film, television, and commercial content at Joost & Schulman's production company, Supermarché. She has since produced Nerve and White Girl (released on Netflix) and will be appearing at Hot Docs in Toronto this May to screen her documentary short, Durango.
Her life, in short, is an adventure. "Even when it's really hard and I wonder how we're going to get through all this," says Orlee-Rose, "I'm reminded that I'm so inspired and excited by the work we're doing, and I'm grateful to be working with people who are always striving to break the mould in terms of creative inspiration."
We caught up with Orlee-Rose last week.
SDTC: What exactly does a producer do?
OS: There are many different kinds. At the end of the day, I think the definition of a producer is – someone told me this once, and it's kind of cheesy but true – if a movie is a flame, your job as the producer is to keep that flame alive.
You're finding the right people to bring the vision to life. Any challenge that comes up, you're coming up with creative solutions to combat it. And making sure that what's being captured is reflecting the theme and the heart of the story. That's the main job of the producer – staying honest to the material and keeping the flame alive.
Walk us through a day in your life.
Every day is different. Today, for example, I had a meeting with a writer who wrote an amazing feature film called Blackout that Supermarché is producing. We met to work through some script revisions before we go out to potential financiers and reviewed some of the pitch documents I put together.
We're also shooting a proof of concept short for Blackout, so I've been working on assembling a crew for that shoot, locking in cast and developing the script.
I'm also going to a colour session for a series of commercials we are doing for Clinique. Between that, it's emails and phone calls with people in LA, because we're gearing up for a short film we're shooting for Vogue on Friday.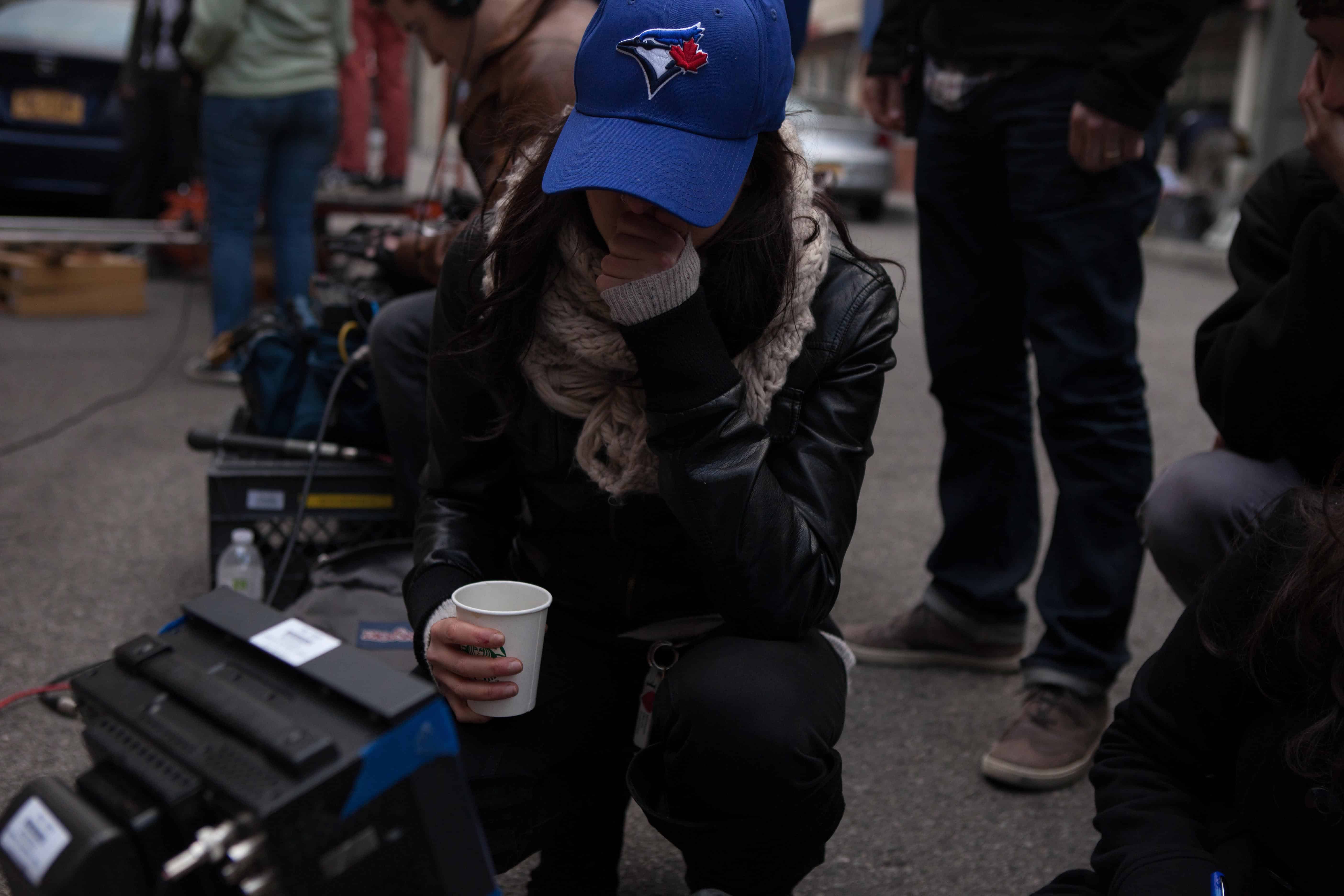 What's the most frustrating thing about being a female producer?
I've been lucky enough to work with and learn from some amazing women in the industry. The biggest takeaway I have from watching them, and from my own experiences, is to be confident in your ideas and what you bring to the table.
Being in a room where I'm not only a woman but also the youngest person in there, I have to be strong in voicing my thoughts, joining the conversation and not "leaving it for the big boys." Just getting over being apologetic or timid — that's the biggest struggle for me. Granted, there is definitely an art to collaboration, and your ideas have to be good, but you can't be afraid to speak your mind. That's the thing that's going to get you to the next level.
How did you push through?
It was all about timing. This is a small example, but it was one of the first times I was in one of those rooms. We were in a development meeting for Nerve with the studio, the producers, and Henry and Rel (the directors). We were talking about this scene in the movie where Dave Franco sings a song to Emma Roberts in front of a diner filled with people. The script has since changed but at the time it was supposed to be a song that could be both romantic (as if a boy could sing it to a love interest) and sweet (as if a father could sing it to a daughter). All of these executives were talking about what song he should sing, but they couldn't land on one. I was afraid to say anything, because I just didn't know if it was "okay" to speak up yet.
Then, Allison Shearmur (the producer) turned to me and said, "Orlee-Rose, what song do YOU think it should be?" And that sort of felt like a test to see if a) my ideas were good, and b) I was ready to step up to the plate. I told this story about how my mother's father used to sing her Roy Orbison's You Got It. Now, her husband (my father) sings that song to her. It was an emotional story, and an idea that resonated with everyone, and that ended up being the song in the movie.
In that moment, I could have deferred to others. But I didn't. That was the beginning of feeling like I had a place at the table. Allison Shearmur has since become a mentor to me; she's one of those incredible women producers who has taught me to speak up when the idea is good.
How did your experience at Ryerson shape the producer you've become?
Ryerson was hugely influential. I had no film background before starting there. My first year, I was in the New Media program. I didn't like it. But I had done a short film for one project and my teacher was really supportive of that. He was like, "I can't let you go to Western or some sort of Liberal Arts program. I think you should be pursuing this because you're good at it and I think you like it." He fast-tracked me into second-year film and it changed my life. When I got there, I was so in awe of the people that were in that program.
Then I went to USC in LA, and I've been working in the industry for five years now, but I still think back to the different writers, directors and storytellers at Ryerson and the types of things those people were doing. And to this day, they are some of the most inspiring, creative filmmakers I've been exposed to.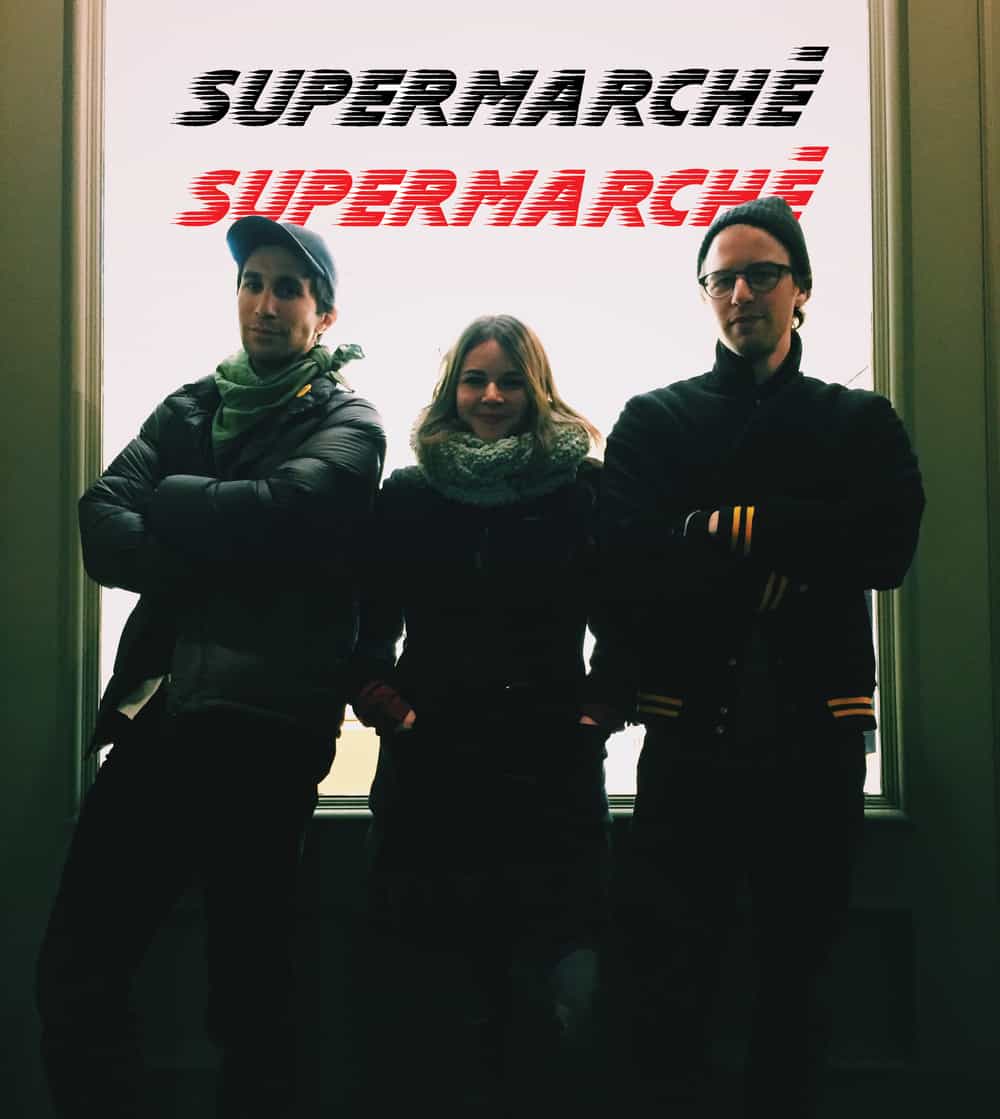 What's the most gratifying part of being a producer?
The two bookends of making something. The first – getting the idea, the script in your hands for the first time. And all the ideas that come to your head and the inspiration it drums up. That early creative process of figuring out what it's going to be. On the other side is the moment it's finished and you see it on the big screen and see people react to it. That's incredibly gratifying.
What should we be paying more attention to?
At our first meeting after the election, we sort of looked at each other and said we're only going to do things that mean something now – either projects that have something to say, or just pure, feel-good entertainment. Because we're going to need it right now.
Any advice for recent grads?
You gotta start making shit. You can't wait for people to give you the opportunity to do it because nobody is going to. You have to show them why your voice is one worth listening to. It's never been easier to shoot something, edit it, and post it for the world to see. So just get out there and do it.
Follow Orlee-Rose on Twitter.