Rendezvous With Madness is the first and largest arts and mental health festival in the world. We say this every year, but Toronto should be incredibly proud of this fact.
Presented by Workman Arts, Rendezvous With Madness was founded in 1993, and has been breaking ground with its bold programming for nearly 30 years, providing a platform to spotlight the many issues that affect mental health, as well as showing the many ways people live with mental illness.
This year's Festival will run from Oct 28 – November 7th, and all events are PWYW (Pay What You Wish). As always, the lineup of films, panel discussions, performances, virtual events, and art is exciting, impressive, fascinating, and we can't wait to dive in.
There is so much to explore, but pushed to choose, here are six events we definitely want to put on your radar.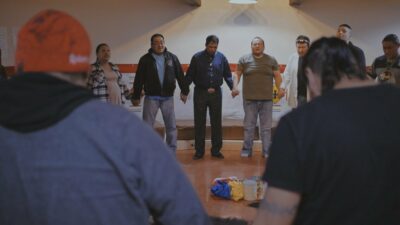 Kímmapiiyipitssini: The Meaning of Empathy, Directed by Elle-Máijá Tailfeathers
Kímmapiiyipitssini: The Meaning of Empathy chronicles the impact of the opioid crisis on Indigenous communities. Director Elle-Máijá Tailfeathers focuses on Alberta's Kainai First Nation, where her mother, Dr. Esther Tailfeathers, works tirelessly to support and educate families affected by the overdose epidemic. The film presents viewers with a series of first-hand accounts from local first responders, healthcare professionals, and people with substance-use disorder.
Kímmapiiyipitssini is a Blackfoot word for empathy and kindness. The Meaning of Empathy explains why embracing this practice is critical to combating addictions. Criminalizing drug use does not address the root problem; a legacy of colonialism and intergenerational trauma inflicted by racist government policies. The film reveals the merits of this new approach, even as it faces resistance from conservative policymakers. This powerful film, chronicling the Kainai First Nation's struggles, honours their strength and resilience.
Kímmapiiyipitssini: The Meaning of Empathy has been selected as the Opening Night Film of Rendezvous With Madness. You can attend an in-person screening on Thursday, Oct 28th, which will include a reception, panel discussion and performance, or purchase tickets to the digital screening, available to watch for the duration of the Festival. More info here.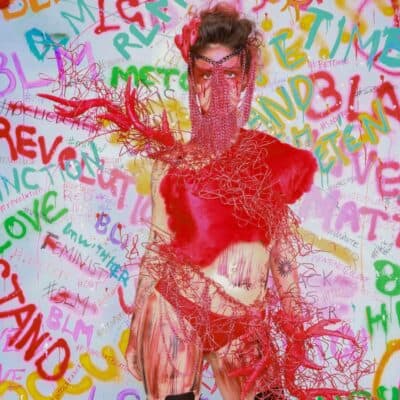 Amplify Collective loudly and proudly presents UNBREAKABLE
Amplify Collective is a Toronto-based wearable art, performance and advocacy company. They create one-of-a-kind wearable art pieces, as well as host community classes and live experiences. The community is made up of individuals with lived mental health and addiction experiences. Despite these challenges they have prevailed and hope to share a message of resilience and growth.
For opening night, expect a variety of energizing performances that explore intergenerational trauma, oppression, and what happens when we take back power.
This event can be experienced in person, at the CAMH Auditorium (1025 Queen Street West), as part of the Opening Night of Rendezvous With Madness, 9:30 PM, or you can choose the virtual live performance, happening at the same time. More info here.
Poly Styrene: I Am a Cliché
Marianne Joan Elliott-Said (aka Poly Styrene) is a punk rock legend. She entered the music business as a rebellious teenager with big dreams and then willed those dreams into reality. As the frontwoman for her band X-Ray Spex, Poly Styrene was the first Black woman in the UK to front a successful rock band. She would go on to earn legions of fans by producing defiant songs about consumerism, class, and racial identity.
The film looks at the icon's life and career from the perspective of her daughter, the film's co-director, Celeste Bell. Bell uses archival footage, electrifying live performances, and her mother's diary entries to celebrate Marianne Joan Elliott-Said, and Poly Styrene. Narrated by Oscar-nominee Ruth Negga, this intimate portrait of a punk icon offers a candid look at a reluctant public figure who struggled with fame while battling mental illness.
One look at this trailer and we were totally hooked.
Poly Styrene: I Am a Cliché is available to rent virtually from Oct 29 – Nov 7th. Book now.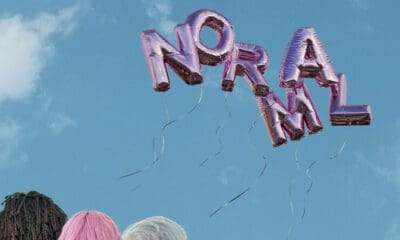 Art Collage Workshop
Join an art collage workshop inspired by Poly Styrene: I Am A Cliché!
Art journaling and collage is a way of expressing yourself in an encouraging environment without judgement or criticism. Make time for yourself, connect with others and share in an experience that can change your life, help you process difficult emotions or just tap into your creative side. Facilitated by Anna Redish, this is a warm and welcoming workshop, and no experience is necessary.
We signed up for one of the Workman Arts' collage workshops last year and it was a highlight of 2020, and a virtual event we will always remember fondly.
Friday, November 5, 3 – 5:30PM. More info here.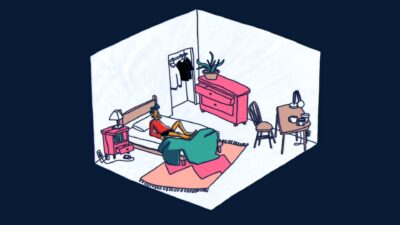 Autistic Reels: Reclaiming Our Stories
As a result of tireless advocacy by Autistic activists and their allies, the very meaning of Autism is shifting from a highly pathologized and misunderstood medical diagnosis to an identity that celebrates natural brain differences and embraces diverse ways of being. For the first time in this festival's history Rendezvous With Madness will present a program of films about Autism directed entirely by Autistic individuals.
These vibrant, multifaceted autobiographical narratives address the myths and stereotypes associated with Autism, illuminate the barriers Autistic individuals encounter in day-to-day life, and highlight their astounding resilience in the face of these challenges. See the wonderful assortment of films in this programme here.
Autistic Reels will screen from Oct 29 – Nov 7, with a virtual panel taking place on Sunday, Oct 31st at 1 PM. More info here.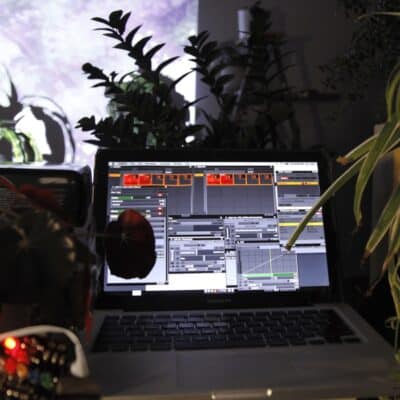 Green Gazing Virtual Multimedia Installation
In a room of plants, the audience/participants will experience guided movement amidst ambient sound and video rooted in ecological elements. Surround sound and multi walled projections are altered through live manipulation and using bio data gathered from the plants in the room. The ambient electronic sound and videoscape becomes a co-creation between plant, participant and artist. We're so curious.
Ashley Bowa is an emerging filmmaker, media artist, and arts educator based in Toronto. She is also trained as a yoga, pilates, and outdoor education instructor.
Lesley Marshall / LES666 is an award-winning filmmaker and intermedia artist. Projection art by Lesley has been exhibited at the National Art Centre, Montreal Jazz Fest, and Centre PHI.
This is a virtual event happening Sunday, November 7, at 2pm. More info here.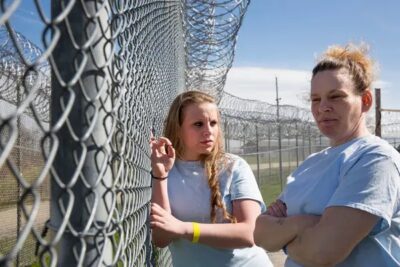 Jacinta
Filmed over the course of three years, this documentary begins at the Maine Correctional Center where
Jacinta, 26, and her mother Rosemary, 46, are incarcerated together, both recovering from drug addictions. As a child, Jacinta became entangled in her mother's world of drugs and crime and has followed her in and out of the system since she was a teenager. This time, as Jacinta is released from prison, she hopes to maintain her sobriety and reconnect with her own daughter, Caylynn, 10, who lives with her paternal grandparents.
Despite her desire to rebuild her life for her daughter, Jacinta continually struggles against the forces that first led to her addiction. With unparalleled access and a gripping vérité approach, director Jessica Earnshaw paints a deeply intimate portrait of mothers and daughters and the effects of trauma over generations.
Powerful, illuminating and heavy as hell, Jacinta has been a favourite at film festivals all over. The film is available to screen between October 29th and November 7th. More info here.
These are just a handful of picks. See full incredible lineup of programming here.