The 30th anniversary of Toronto's groundbreaking Rendezvous With Madness festival is happening October 27 – November 6. Connect with an incredible community of creative individuals who care about mental health, and explore the impressive variety of programming that includes hard-hitting documentaries, thought-provoking performances, fascinating workshops, and a compelling art exhibit that explores kindness.
For the milestone year, Rendezvous With Madness has chosen the theme #MoreThanRebellion, which embodies the festival's efforts to normalize informed public discourse around mental health, addiction, recovery and wellness. #MoreThanRebellion also encourages the tearing down of broken systems in favour of generational change.
With plenty of ways to access the fest, both in-person and virtually, audiences can create a schedule that suits their needs and comfort levels. Here are our top picks for this year's fest.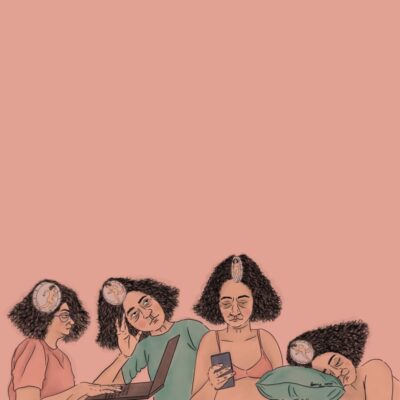 "kind renderings" Visual Art Exhibit
Six artists draw on their personal experience to create riveting work that reimagines what mental health and wellness could look like, with kindness at the heart of healing. The "kind renderings" art exhibit features work by local artists Stéphane Alexis, Twinkle Banerjee, Boozie, Jennie Cheng, Jessica Field, and Wen Tong.
The "kind renderings" opening will take place on Oct 29, between 1-4PM, with a special Artist Talk at 2:30PM. The exhibit will run for the duration of the festival, and can be viewed at the Workman Arts Offsite Gallery, Artscape Youngplace, 180 Shaw Street, Unit 302. Make time to visit "kind renderings".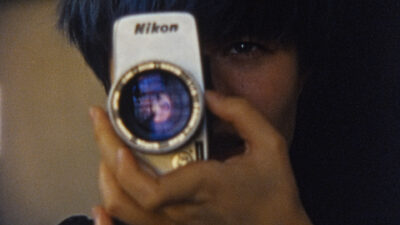 Filmed over the course of 12 years, this gut-wrenching film by Marusya Syroechkovskaya shows the struggles of daily life in Russia, and specifically explores depression and death by suicide amongst the millennial generation, who struggle to find hope and cannot imagine a fulfilling future under an oppressive regime and a society rife with poverty and unconscionable inequity.
The in-person screening will take place on Thursday October 27th at 6:30 PM at Hot Docs Ted Rogers Cinema (506 Bloor Street West). Following the opening night screening, there will be a discussion and Q&A with Syroechkovskaya. The film will also be available to watch online.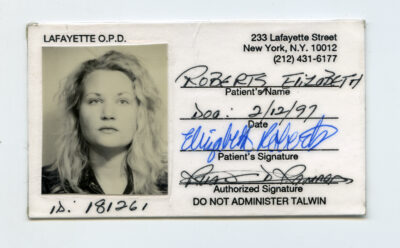 Midwaste
In the documentary Midwaste, director Liz Roberts shares her story of drug addiction to heroin. Roberts started making Super 8 films as a teen, shooting friends she became intimate with in circles of drug use. Midwaste retraces her steps and features interviews with friends about their memories of the past as well as old footage taken at various stages of her youth.
Midwaste is streaming across Canada from October 27th to November 6th. On November 1st, Liz Roberts will run a virtual workshop about creating autobiographical films. More details here.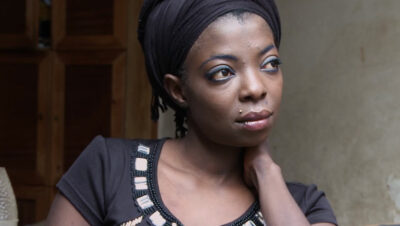 Delphines Prayers
Delphine's Prayers is a brutal and intimate portrait by Rosine Mbakam, a Cameroonian filmmaker based in Belgium. Mbakam's film centres on her friend Delphine, a young Cameroonian girl who after the death of her mother and the abandonment of her father's parental responsibilities, was raped at the age of 13. Delphine engages with sex work to support herself and her daughter and ends up marrying a Belgian man who is three times her age, hoping to find a better life in Europe. Winner of the IndieLisboa Award for best film, Delphines Prayers is a candid story of courage and strength in the face of racism, misogyny and poverty.
Delphines Prayers screen in-person on October 28th at the CAMH Auditorium (1025 Queen Street West), at 6PM, and includes a post-film talk with director Rosine Mbakam. Delphine's Prayers is also available online via Workman Arts & Cinesend from October 27th to November 6th 2022.
In-person theatre/performance programmes starts from October 29 and runs through to November 4!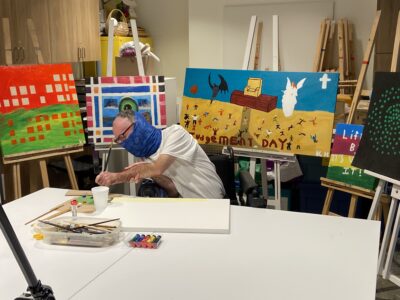 The Flin Flon Cowboy
Ken Harower's cabaret presentation centres around his life, and his mysterious origins in Flin Flon, Manitoba, his experiences as a child with a disability in the Winnipeg foster care system, and his adventures in Toronto searching for connections in the gay community while creating a life as an artist. The story touches on issues of consent, sexuality, queerness, mental health, addiction, forgiving others and one's self, and moving forward with accountability. Read more here.
The Flin Flon Cowboy opens Saturday, October 29, 5 PM at the CAMH Auditorium.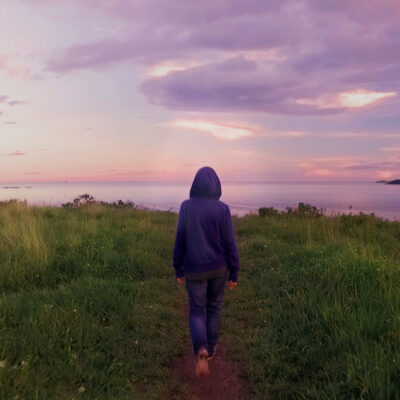 Don't Let Me Fall Too Far
Award-winning performer Rozalind MacPhail partners with filmmaker Raven Blue for an unforgettable multimedia performance. Don't Let Me Fall Too Far tells a timeless story of self-discovery experienced by a young woman navigating her way through a vulnerable period in her life. MacPhail's live music score features moody vocals, electrifying flute loops and driving electronics reminiscent of Pink Floyd, Mazzy Star and New Order. We can't wait to watch her perform alongside Blue's haunting and dreamy film Homeless. Shot in New Brunswick, the moving film explores themes of attachment, loss and longing.
Catch this breathtaking 60 min performance piece on Friday, November 4, 8PM, at the CAMH Auditorium.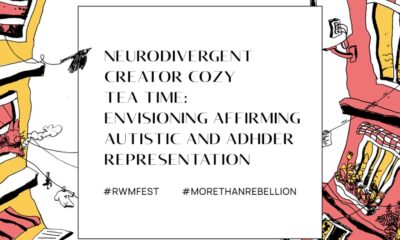 Neurodivergent Creator Cozy Tea Time
In this workshop, multimedia artist and therapist Kat Singer brings together fellow neurodivergent artists to share their work, explore their relationships with diagnosis and speak to the representation they would like to see on screens. Guests are welcome to relax in the virtual "living room" for a 90-minute conversation, and encouraged to enjoy non-alcoholic beverages of your choosing. Curious? More info here.
This free virtual event is happening Saturday, November 5 at 1PM. Info + registration.
RendezVous With Madness runs Oct 27 – Nov 6. Explore the full slate of programming, and share your thoughts on social using the hashtags #RWMFEST #MoreThanRebellion.