The Toronto Black Film Festival, Canada's largest celebration of Black History Month, is making its return to the city from February 13 to 18. Now in its seventh year, TBFF features a diverse range of daring and innovative programming that you won't want to miss.
With seventy films from twenty-six countries on this year's roster, you should def be checking out as many as possible! Don't have time to see 'em all? We get it. That's why we've compiled a list of the films we are most looking forward to seeing.
Here are the #TBFF19 flicks that are on our radar:
Ellen: The Ellen Pakkies Story (Opening Night Film; February 13 at Isabel Bader Theatre)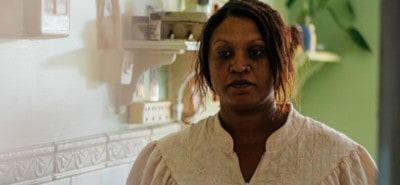 Based on true events, Ellen is the story of a mother who was driven to kill her own son. Directed by Daryne Joshua, the film explores the fractured relationship between Ellen and her twenty-year-old drug-addicted son, Abie Pakkies.
BodyMore (February 16 at Carlton Cinema)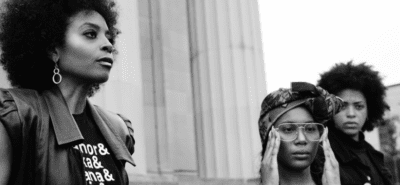 Free-spirited political activist Carrie Cook comes home to Baltimore to protest the acquittal of police in brutal killing of a Black man. Directed by Darren Mallett.
To Raise a Child (February 16 at Carlton Cinema)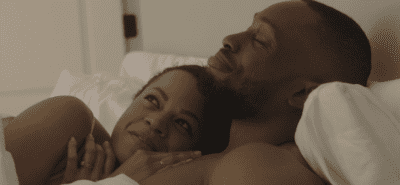 In this narrative short, a mother grieves the loss of her son, who she believes was shot and killed by a white police officer. Seven months later, Olivia Jones pulls herself together to host a dinner party. Tensions run high when the conversation at the table turns toward police brutality and racial equality. The family then finds itself in the middle of breaking news, and the identity of the real killer is revealed. Directed by Robert Henry.
Black Enuf (February 17 at Carlton Cinema)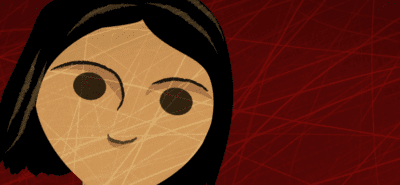 In this animated documentary, a queer outsider seeks acceptance from their Black peers while feeling scrutinized for "breaking too many Black by-laws." Directed by Carrie Hawks.
Black Girl in Suburbia (February 17 at Carlton Cinema)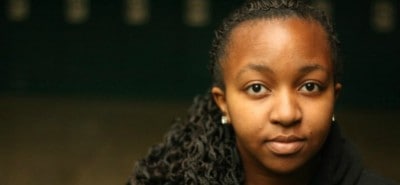 From filmmaker Melissa Lowery, Black Girl in Suburbia sheds light on American suburbs and the struggle experienced by many Black girls navigating racial expectations in homogeneous towns. Through conversations with her own daughters, teachers and scholars, Lowery examines what it is like for a person of colour to relate to both white and Black communities.
Journey Back To Jackson Park (February 17 at Carlton Cinema)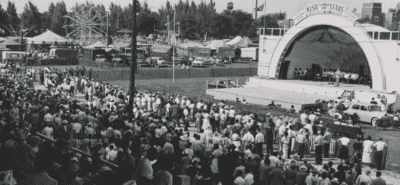 Journey Back to Jackson Park documents the slavery that existed in Canada and its impact that is still felt today. The film features footage of Emancipation Day celebrations that took place in Windsor, Ontario – a.k.a. "The Greatest Freedom Show on Earth," an event that brought in two million people from Canada and the USA, including Martin Luther King and The Supremes.
Minty (February 17 at Carlton Cinema)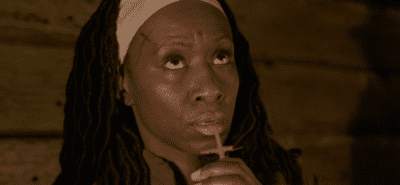 Directed by Kira Allen and James Lanka, this narrative short follows the adventures of Araminta "Minty" Ross (aka Harriet Tubman) as she bravely leads runaway slaves to freedom along the Underground Railroad.
Mariam Lies (February 17 at Carlton Cinema)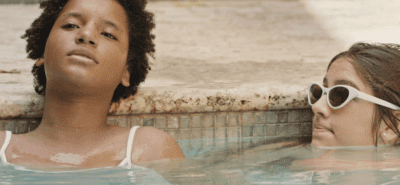 When fourteen-year-old Mariam begins a relationship with a boy she met on the internet, she does not know how to explain to her family that her boyfriend is Black. Directed by Natalia Cabral and Oriol Estrada. (This film is Spanish with English subtitles.)
Coco Blue (February 17 at Carlton Cinema)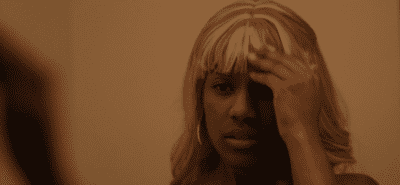 Coco Blue is a prostitute with dreams of becoming a famous singer. Her world turns upside down when she meets William, an old blues musician.
Pea Pod (February 17 at Carlton Cinema)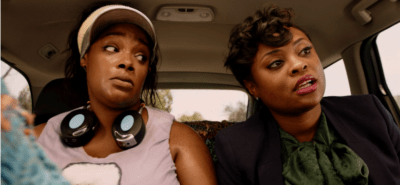 Directed by Rosser Goodman, Pea Pod follows four women in a ride share.
Festival tickets and all-access passes are on sale now at TorontoBlackFilm.com.