Single tickets for TIFF go on sale for TIFF members starting Sept 4, and to the general public starting Sept 6. We've been carefully watching all the announcements shared by both The Festival and film distributors over the past few months and have pulled together 16 top picks that we think you'll love.
For TIFF 2021, there are a few different ways you can watch films: at home with TIFF's digital screenings, in theatre, or at the drive-in! We attended some digital premieres last year and can assure you that the virtual events still feel very special. COVID safety protocols are in place for all theatre venues, so be sure to review those before heading out.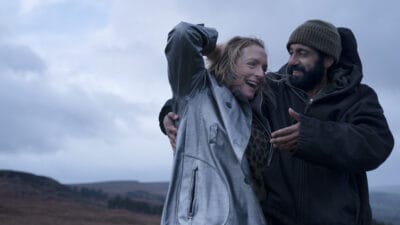 Ali & Ava – Clio Barnard
Both lonely for different reasons, Ali (Claire Rushbrook) and Ava (Adeel Akhtar) meet through their shared affection for Sofia, the child of Ali's Slovakian tenants, whom Ava teaches. Ali finds comfort in Ava's warmth and kindness and Ava finds Ali's complexity and humour irresistible. Over a lunar month, sparks fly and a deep connection begins to grow. However, the legacy of Ava's past relationship and Ali's emotional turmoil at the breakdown of his marriage begins to overshadow their newfound passion. One watch of this tense trailer had us hooked.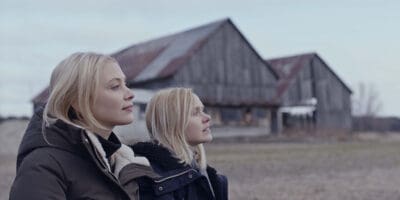 All My Puny Sorrows – Michael McGowan
Based on Miriam Toews' best-selling novel, All My Puny Sorrows unexpectedly infuses wry humour into this heart-wrenching story of two sisters. Yoli (Alison Pill)'s writing career is tanking, she's getting a divorce and making dubious relationship choices. Even her mother (Mare Winningham) and daughter (Amybeth McNulty) sense Yoli's unhappiness. In contrast, Yoli's sister Elf (Sarah Gadon) is a world-renowned pianist, adored both by audiences and by her husband (Aly Mawji). And yet, Elf is obsessed with ending her life, just as their father (Donal Logue) did 10 years ago. Haunted by their father's choice – and their oppressive Mennonite upbringing – the sisters stake their positions, often conversing in quotations.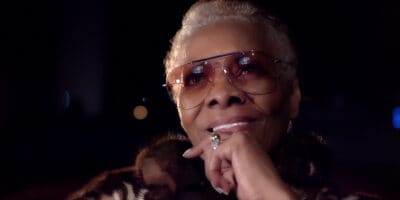 Dionne Warwick: Don't Make Me Over – Dave Wooley and David Heilbroner
Set against a music world profoundly divided between black and white, Don't Make Me Over tells the dramatic story of Dionne Warwick's meteoric rise from New Jersey gospel choirs to international cross-over super stardom. Who else adores a wonderful music doc?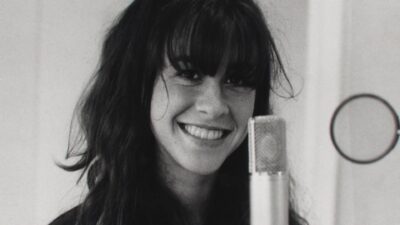 Jagged – Alison Klayman
1995 was the year of Alanis Morissette. Her groundbreaking album Jagged Little Pill delivered a rawness and emotional honesty that resonated with millions. Jagged explores how Alanis came to be that empowered woman so many admire, and what happens when a 21-year-old becomes a worldwide phenomenon. It's the nostalgia we've been craving.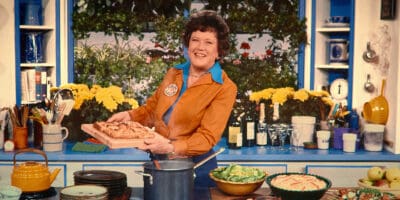 Julia – Julie Cohen and Betsy West
From the directors of Oscar-nominated RBG comes Julia, a documentary about legendary chef Julia Child who changed the way Americans think about food, television and even about women. From the moment Julia introduces "the chicken sisters" (Miss Broiler, Miss Fryer et al.), then grabs Miss Roaster, massages it with butter and pops it into the oven, you know this is going to be an entertaining doc. The film covers Julia's conservative childhood, her happy marriage, her first meals in France ("one taste of that food andI never turned back") and her time as the only female at Le Cordon Bleu. The film also traces her 12-year struggle to produce the revolutionary Mastering the Art of French Cooking (1961) and how – with her 6'3"stature and distinctive voice – she became the country's most unlikely TV star at age 50. Delicious.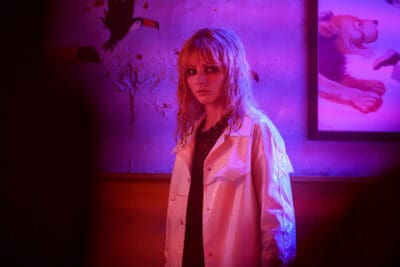 Last Night In Soho – Edgar Wright
Starring Anya Taylor-Joy and Thomasin McKenzie, Edgar Wright's psychological thriller about a young girl, passionate in fashion design, who is mysteriously able to enter the 1960s where she encounters her idol, a dazzling wannabe singer. But 1960s London is not what it appears, and time seems to fall apart with shady consequences… Feel like an edge-of-the-seat thriller? This is it.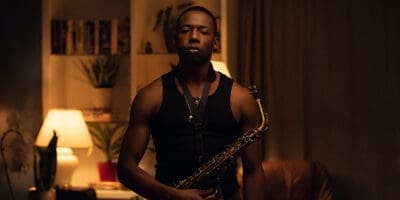 Learn to Swim – Thyrone Tommy
The sound of jazz wafts through Learn to Swim, a surrealist romantic drama about a Toronto saxophonist who refuses to play after a recent tragedy. Cutting ties with his former bandmates, Dezi (Thomas Antony Olajide) is plagued by a mounting pain in his jaw, and by the haunting memories of his former lover — a fiery singer named Selma (Emma Ferreira). As Dezi falls to pieces, the lines of past and present begin to blur. Also starring are Khadijah Salawu as Selma's roommate, and Andrea Pavlovic as Dezi's bandmate who complicates things for him. Toronto locations include iconic performance venues like The Emmet Ray and Adelaide Hall, as well as recording studio Orange Lounge. We love a local story, and Learn to Swim is packed with Canadian talent.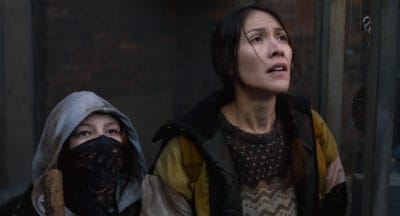 Night Raiders – Danis Goulet
The year is 2043. A military occupation controls disenfranchised cities in post-war North America. Children are property of the State. A desperate Cree woman joins an underground band of vigilantes to infiltrate a State children's academy and get her daughter back. Night Raiders is a female-driven dystopian drama about resilience, courage and love. Executive Produced by Taika Waititi and starring Elle-Máijá Tailfeathers and Brooklyn Letexier-Hart, Danis Goulet's haunting film is not to be missed. Watch the chilling trailer.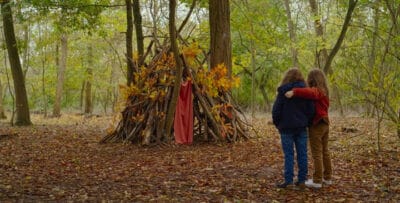 Petite Maman – Céline Sciamma
8-year-old Nelly has just lost her beloved grandmother and is helping her parents clean out her mother's childhood home. She explores the house and the surrounding woods where her mom, Marion, used to play and built the treehouse she's heard so much about. One day her mother abruptly leaves. That's when Nelly meets a girl her own age in the woods building a treehouse. Family trauma and childhood wonder and resilience come together in Céline Sciamma's moving film, one of the most anticipated titles at TIFF. Watch the trailer.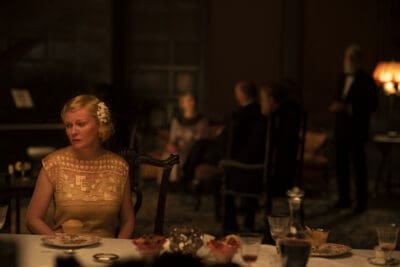 The Power of the Dog – Jane Campion
Set in Montana in the 1920s, Jane Campion's hotly anticipated new film is an enthralling revisionist western awash in sublime expanses and nuance, capturing a landscape and a people driven by the fantasy and folly of western expansion. Adapted from Thomas Savage's cult novel of the same name, The Power of the Dog tells the story of successful rancher brothers George (Jesse Plemons) and Phil (Benedict Cumberbatch) Burbank, whose relationship sours when the more mild-mannered George marries local widow Rose (Kirsten Dunst). The teaser reminded us of There Will Be Blood; we're excited to see what Campion, who gave the world The Piano, has created.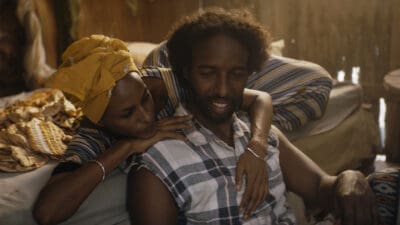 The Gravedigger's Wife – Khadar Ahmed
Middle-aged Guled (Omar Abdi), a struggling gravedigger living in the slums of Djibouti city, is working hard to make ends meet. His beloved wife Nasra (Yasmin Warsame), who suffers from a chronic kidney disease, desperately needs a transplant. Otherwise she will die. An appropriate donor is found, but it's not the end of the struggle – in order to buy the kidney, Guled should be able to collect in only two weeks as much money as a gravedigger normally earns in a year. This stunning and powerful film is a love story we can all learn from.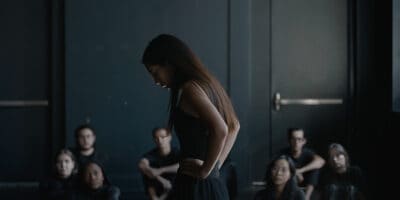 Quickening – Haya Waseem
The debut feature from writer-director Haya Waseem explores the life of a young woman of colour navigating love, heartbreak, and family turmoil.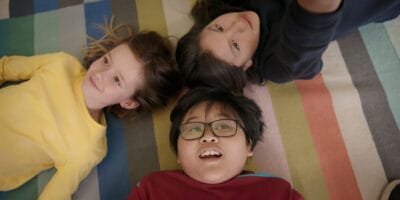 Scarborough – Shasha Nakhai and Rich Williamson
Based on the award-winning novel by Catherine Hernandez, Scarborough explores the struggles, endurance, and resilience of this culturally diverse Toronto community through the lives of three kids growing up within a system that has set them up for failure. Filmed on location in the Kingston-Galloway/West Hill neighbourhood, Scarborough takes place over the course of a school year. We've seen it and can assure you that it is phenomenal.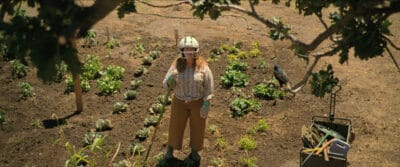 The Starling – Theodore Melfi
After Lilly (Melissa McCarthy) suffers a loss, a battle with a territorial bird (The Starling) over dominion of her garden provides an unlikely avenue for her grief and the courage to heal her relationships and rediscover her capacity for love. We're excited to see McCarthy take on a serious role that tackles tough themes including pregnancy loss, grief, and a variety of mental health issues.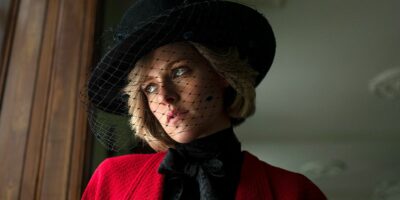 Spencer – Pablo Larrain
The marriage of Princess Diana and Prince Charles has long since grown cold. Though rumours of affairs and a divorce abound, peace is ordained for the Christmas festivities at the Queen's Sandringham Estate. There's eating and drinking, shooting and hunting. Diana knows the game. But this year, things will be a whole lot different. Starring Kristen Stewart as Diana, Spencer is an imagining of what might have happened during those few fateful days. Beyond the film, we're excited for TIFF's In Conversation With…with Kristen Stewart, a virtual event that commemorates the fifth anniversary of their Share Her Journey initiative.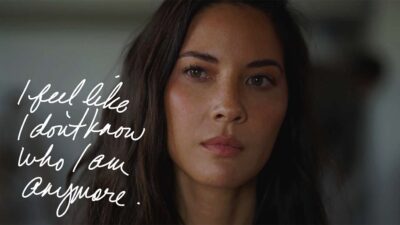 Violet – Justine Bateman
There is a voice inside your head. It's not the voice that tells you, "You can do it. Go for it!" It's the voice that tears you down. You call it your conscience or your "committee." It's the voice that tells you, "Change that shirt. If you wear that to the party no one will talk to you." Consciously or unconsciously, you register this worst-case scenario, of no-one-talking-to-you-at-the-party, and you change your shirt. You keep making those choices, trying to avoid this voice's "worst-case scenarios." You do it in your professional life, your romantic life, your social life, until you are so far away from being yourself that you start to forget what that is. Violet is a feature film that follows Violet Calder (Olivia Munn), a 32 year-old film executive who realizes that The Voice has been lying to her. Her entire life.
For ticket info head to the TIFF website, and see full film schedule here. We wish you a safe and happy fest.