I have partied more than any one woman ever should. Starting to look a little too much like Nick Nolte and feeling like a used dish cloth, here's a look at the most exciting moments and festival discoveries at TIFF '09:
1. Drew Barrymore ditches Whip It after-party and heads for Sweaty Betty's

2. Sipping Grey Goose Martinis with Clive Owen in the secret Bay St. Station
3. Thinking we are heading to Hugh Hefner after party and instead finding ourselves privy to a giant orgy at Wicked. Sorry guys – a little too x-rated to dish about. Let's just say that what we stumbled onto was far more akin to the carnal happenings at the mansion then the blonde bimbo bop-around that was the actual after-party at Musik.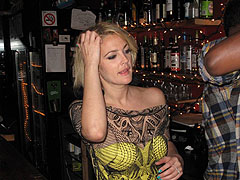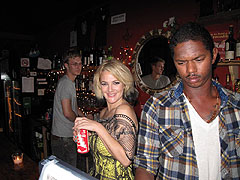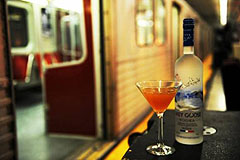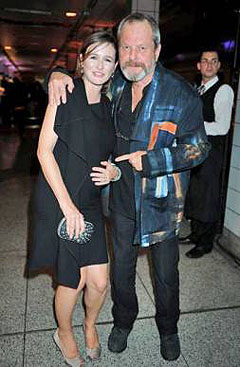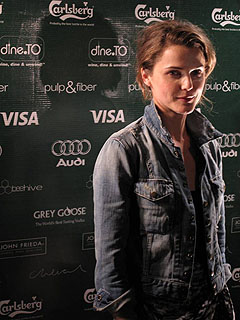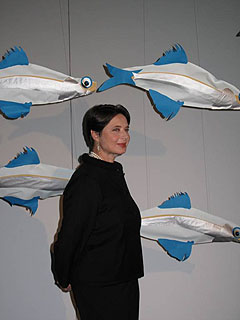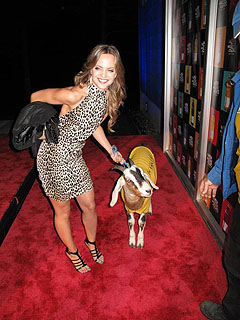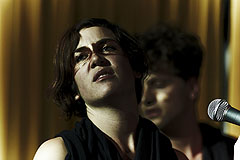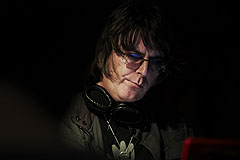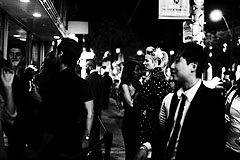 4. Managing to infiltrate the InStyle party, despite pathetic and ridiculous tactics, and getting yelled at by security for stepping on the Duchess of York's dress train
5. Playing with goats at a Bridal Path Mansion with Mena Suvari
6. Solving the George Clooney pasta mystery, did he or did he not eat lasagna at Jack Astor's?
7. Talking with Perez Hilton about who the biggest douchebag in Hollywood is and why TIFF rocks the socks off of Cannes
8. Discovering that Bill Murray has poor washroom etiquette.
9. Receiving marital advice from Alice Cooper via Suck star Jessica Pare
10.Chit-chatting about dick with Isabella Rossellini
Not so great moments:
1. Missing 50 cent play the roof at Manulife Centre 'cause we're too busy choosing a sandwich at Rabba Fine Foods
2. Not getting the memo that Bono and Colin Farrell were whooping it up at Atelier – big booo.
ENTER TO WIN OUR RED CARPET GLAM CONTEST!! Your chance to win better swag than the stars!
XOXO – $200 for an XOXO wine spree at Vineyard Estates
Sushi and Sparkling Wine for Six @ The Drake Hotel – talk about a kickass hosting opportunity!
Lola by Marc Jacobs – the fragrance this fall
Dufferin Mall – oooh – go NUTS – H&M, Winners and 138 other stores
Secrets from Your Sister – Femme Fatale is easy with this sexy lingerie
Gift pack from ROM including passes to Vanity Fair Portraits; Photographs 1913-2008 – we can't wait for this exhibition!
Mattel Games ON! Prize Pack – see why we want to play Apples to Apples with Matt Damon
Want Boutique – our favourite go-to place for party dresses where the phrase "I don't know what to wear" ceases to exist
Tanda – the tool that will have you looking flawless for your close-up
John Frieda Luxurious Volume Gift Pack so you can turn heads while turning your head – ahhh, beautiful, voluminous, shiny locks!!!
For those who still have the energy to party this weekend, this is where it's at. Here's a tip – hit up the Drake for 4AM last call…oh yeah, it's still happening.