Anya Taraboulsy is one of three women from the Parkdale Roadrunners who have teamed up to train a group of girls (aged 14-18) for the Scotiabank Toronto Waterfront Marathon (STWM) 5K.
All of the girls being trained are newcomers to Canada and part of the Newcomer Youth Program at West Neighbourhood House. The group has been meeting weekly since July to run, train and build their leadership skills, and foster a sense of community.
We chatted with Anya about the experience this week.
SDTC: What drives you to run marathons? What's it like to run one?
AT: I don't think I would have ever been inspired to run a full marathon without the support and encouragement of my run crew, the Parkdale Roadrunners. I would never even have imagined that I would be capable of it, but being surrounded by others who train so diligently was incredibly inspiring.
My one and only full marathon was probably the most fun I've ever had during a race. I trained hard and I was ready for it, so when race day came, I just let my legs do the work and tried to enjoy every minute of it. It was the LA marathon. I ran the whole thing with my brother, just to amplify how special the experience already was. Running felt more like dancing in the streets. The constant support from the crowd and loved ones who came to cheer me on throughout the course was what helped carry me through, even when my body got tired. Crossing the finish line was nothing short of euphoric and an unforgettable moment of feeling invincible.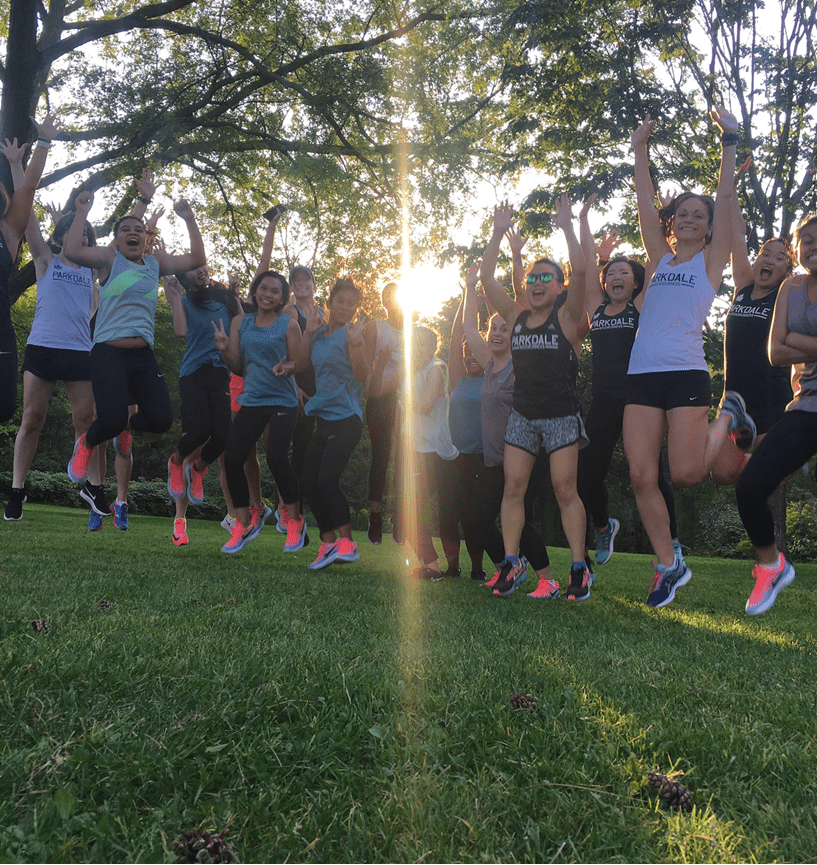 How did you come to get involved with the Newcomer Youth Program?
When the Parkdale Ladies ran the Ragnar Relay in May, we were looking for the right charity to contribute to, one that empowered women through sport. When we reached out to the local chapter at West Neighbourhood House, the organizers of the Newcomer Youth Program mentioned that some of the youth had shown interest in running a race. Naturally, this felt like the perfect fit.
Describe the training process.
Throughout the fifteen-week program, we have been slowly increasing distance while also working on speed, strength and recovery. In order to help the girls learn to train injury-free, we have included a lot of mobility, strength training and recovery work in the training program. We have had physiotherapists and chiropractors from Ossington Chiropractic and Rehabilitation and from the Runner's Academy come and work with the girls, as well as nutritionists, yoga instructors and a lot of Joga, led by our very own Parkdale Roadrunner, Melissa Doldron.
Helping the girls get stronger has been an integral part of their running program. We meet for a run and activity every Wednesday, and we have given them a program for the rest of the week that includes cross training as well as running and recovery.
What are you hearing from the girls? How have they found the experience so far?
Some of the girls who are part of the run crew were part of last year's Scotiabank Toronto Waterfront Marathon cheer squad and are extremely excited to be on the other side of the finish line and a part of raising money for the West Neighbourhood House throughout the Scotiabank Charity Challenge.
I'm enjoying watching the friendships grow between the girls. Many of them were strangers before we started, but there's no greater bond than sweating together and pushing each other to run stronger, faster and longer.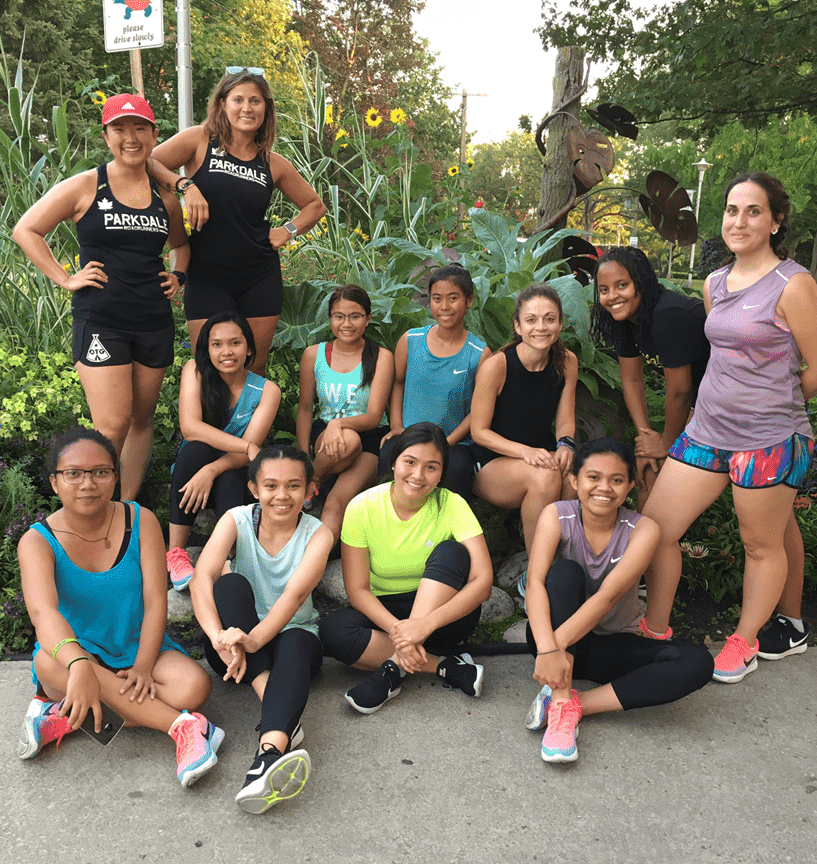 What is your advice to someone just starting out in a running program?
I think the best advice would be to take it slow and build mileage properly. Recovery work and strength training are just as important as putting in the miles and are often what people neglect.
Toronto has so many run crews and groups that are led by incredible coaches. On any given day, you can find a crew to run with and people to train with. Parkdale is open to all, no one is left behind and we run every Tuesday. Bond Running, a downtown running boutique, has group runs every evening and beginner runs every Sunday, and that's just to name a few. You just need to find the one that works for you.
The 2017 Scotiabank Toronto Waterfront Marathon is on October 22, 2017, and will welcome 25,000 recreational and elite runners from over sixty countries, for a marathon, half-marathon, and 5K in Toronto.