Dudebox are the party throwing dudes we love to support. After roughly 25 parties over the last several years, they're reaching the 100k mark of funds raised for local charities & arts organizations from throwing epic parties, like one in a car wash, 99 Sudbury, and at the 519 Community Centre. Bobby Dyer (Skate4Cancer) and Daniel Tal, 2 dudes of Dudebox, will be biking a charity ride to New Orleans and you can support them this Saturday, September 20th by attending 100K by Dudebox. Here's a few thoughts on what it's been like to reach 100K from members of Dudebox.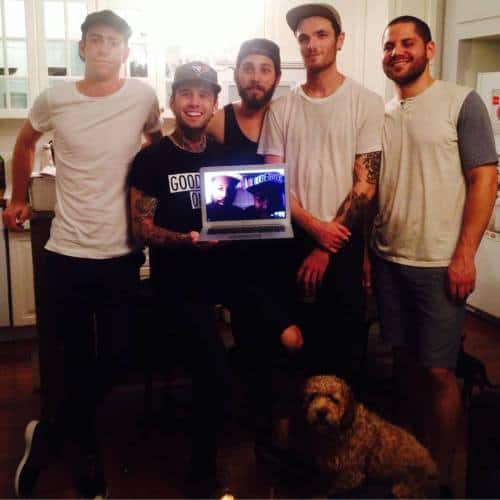 Dudebox having Skype hangs with missing dudes.
AHMAD: In the beginning we were throwing massive rooftop parties from our dilapidated china town loft and it wasn't until we moved out that we started throwing parties for charity.
IAN: For me the most satisfying moment is always right after the cops leave. As a group though, I think it's just satisfying to see that people are having a good time and helping others while partying.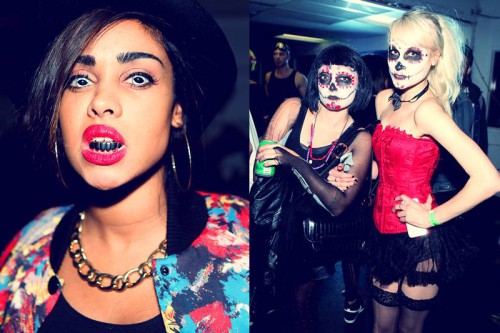 AHMAD: I'd say the craziest moment was when we were still throwing parties back at the China Town loft. I remember one party in particular, I was busy running around making sure everything was all good, and when I finally stopped to take in the moment I realized there was an 8 piece gypsy band standing on our kitchen counters, a DJ in the hallway, and the floor trembling from people stomping their feet. It was insane actually; you could feel just how stoked everybody in the room was.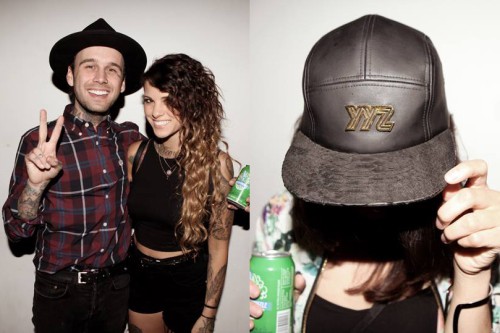 JOSE: Thankfully, we've never had any big problems at our parties – no serious issues with fighting or stealing or anything like that. The worst thing I remember happening is someone busting our toilet in half and ripping the bathroom sink out of the wall but that was back in our house party days.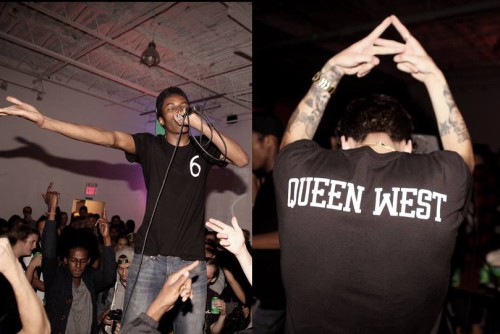 AHMAD: It was sick when music director Little X showed up, memories of old Sean Paul (somegosothen?) videos flashed before my eyes. I remember trying to get him in because the line was too long but the cops standing right there because we had reached capacity. The daggers of disappointment that came from his eyes still haunt me to this day.
SAID: …I'm waiting for the day R Kelly comes through. Until then nothing really excites me. I feel like we have the capacity to be friends but we haven't crossed paths yet.
DANIEL: We're just stoked to be doing some gnarly shit to show support for the warriors at Wellspring fighting the ultimate fight: cancer. I'm also looking forward to eating chicken burgers stacked on beef burgers stacked on milkshakes stacked on big gulps, you know? … Knowing we've got the support of all our DDBX homies is crucial, and remembering that at the top of every hill there may or may not be an IN-N-OUT Burger is super motivational.
100K by Dudebox is Saturday September 20th, at 213 Sterling Road.