Last week's Art Bash! gala fundraiser at the AGO (Art Gallery of Ontario) was a triumphant success, raising more than $1 million to support the museum's collections, exhibitions and access programs.
Funds raised support initiatives like the $35 annual pass and free admission for anyone under 25, making it easier for the public to experience great art, and work towards the AGO's overall mission to lead global conversations through extraordinary collections, exhibitions and programs.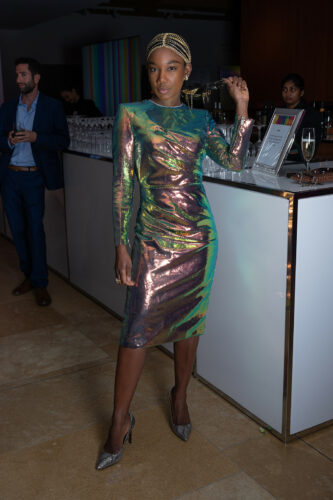 Guests were advised to wear "black tie or creative formal", and they abided with gusto. The fashion on display competed with the breathtaking art, our eyes volleyed from massive paintings to glittery gowns—it was a party with lots to look at. The architecture also played a role in the evening's jaw-dropping aesthetic… the Frank Gehry designed Walker Court is arguably the most striking venue in town for a grand fête, which this certainly was. The ALL OUT theme commanded a lavish and over-the-top affair, and the Art Bash! committee rose to the challenge.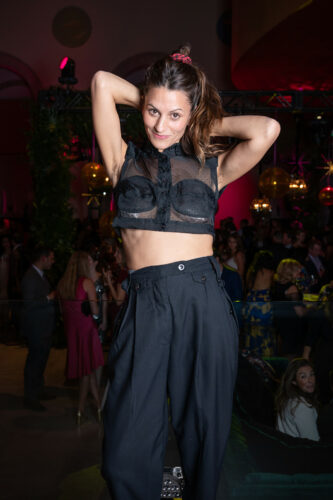 "The enthusiasm for this year's event was unprecedented, and we were so pleased to see so many people go 'all out' in support of the AGO and its commitment to art, learning and access," said Art Bash! co-chairs Daniel Abichandani, Sonja Berman and Darcy Morris. "Art makes our city great and it's essential that we support it."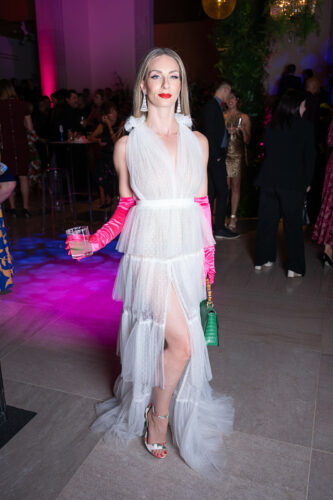 Participating artists included Scott Benesiinaabandan, Patrick Cruz, Anna Lucia, Daniel Mazzone and Howie Tsui. The excitement of the evening hit a climactic high note when Toronto's Dragonette hit the stage for a lively and memorable performance. After two years of paused events, dancing with fellow art lovers while lead singer Martin Sorbara shook the room felt euphoric, and the photos by Nancy Kim capture the energy of the memorable night.