Monica Munguia Samperio grew up in Mexico City with parents who both owned and operated their own small business. She desired the independence and creative freedom that came with being an entrepreneur so she always knew she wanted to follow in their footsteps, but didn't know exactly what her dream business would look like.
Many ideas were hatched and imagined, but it was the birth of her first born that pushed her to take a leap, "I wanted to spend as much time as I could with him so I needed a flexible job with a flexible schedule, and something that would allow me to work from home."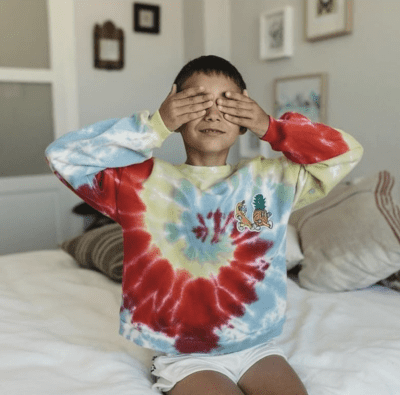 With over a decade of experience in fashion, staying within the industry seemed like an obvious career progression, but Monica wanted (and needed) a path that aligned with her values, which included feeling good about her environmental impact.
Pingo Apparel mixes both ethically-made clothing with preloved fashion, and allows Monica to continue working in the field she loves on her own terms.
We love that Pingo Apparel is a sustainable kids' clothing company, and we deeply appreciate Monica's eye for brightly-coloured happy clothing that kids will love as much as parents, but what really sets Pingo Apparel apart from other online boutiques is how the company gives back: "We've partnered with Mary's Meals, and every purchase with Pingo Apparel provides 5 meals to kids in need."
Pingo Apparel recently celebrated its second anniversary, a huge milestone for a small business (congrats!).
How do you select the brands that you work with?
They need to be unique, fun, modern and comfortable. Once they've got my attention, I go to their website to learn more about how their clothes are made and the fabrics they use. I then do my research to ensure that they follow fair business practices, and use mostly organic fabrics to make their garments.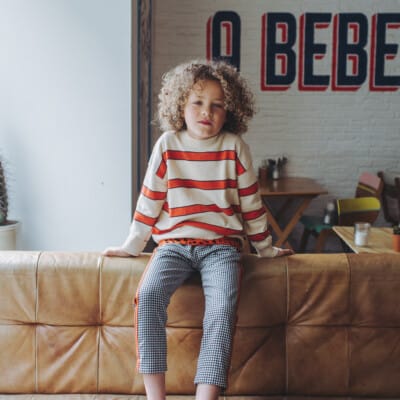 How did you decide to partner with Mary's Meals?
From the start of Pingo Apparel I wanted to give back to the community. I've always been inclined to support international organizations that help kids in need from all over the world. I talked to one big organization when I was about to launch my business but they didn't seem interested in my contribution. So I then looked for smaller organizations and eventually (thanks to a fellow mompreneur's guidance) came across Mary's Meals. We donate 5 meals to kids in need for every purchase made at Pingo Apparel.
What do you think are the greatest lessons you've learned since becoming a mother?
How to use time wisely.
What philosophy is currently guiding your business?
I believe we exist to inspire others and to lead by example. I am not only committed to my kids and my family, I also feel responsible for the well-being of the world. Responsibility is the philosophy that guides my business. I want to feel good about what I sell to people, and I want people to feel good about what they buy from Pingo. I don't want to succeed at the expense of anyone or anything.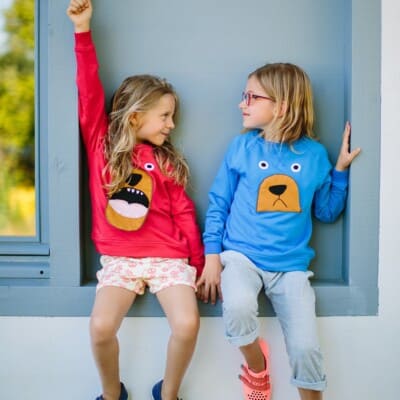 What items do you love more: the biggest sellers or the apparel that makes you really happy?
It's hard to pick one or even a few pieces. I honestly love every piece I've curated for Pingo. Most of them are statement pieces, unique, and made of soft materials. I really have no favorite pieces, but if you insist, I may say I love twinning with my kids and husband. So anything that I have under our "Me & Mini Me" collection is something I really enjoy.
Monica's responsible and caring business model is an excellent example for the rest of the world to follow. Check out her shop to find some cute and sustainable fashion for your little one knowing that every purchase you make will help to nourish a child in need. Browse the shop now and follow on Instagram at @pingoapparel