When it comes to growing a business and maximizing profit margins, entrepreneurs are faced with lots of choices, and the right choices are not necessarily the easiest ones, but integrity, ethics and sustainability have always steered Jennifer Commins' decisions.
As the founder of Toronto-based Pluck Tea, Jenn knows she could save money by purchasing in bulk from China, or (like many other "homegrown" tea companies) by getting her blends mixed in Germany, where leading tea companies sell approximately 7,000 metric tons of tea and tea blends per year, but she's opted for local–and greener–choices. By sticking to her principles, and also being innovative with her product, she's built a highly respected mini tea empire, and Canada's food & hospitality community has responded.
From Jimmy's Coffee to Justin Trudeau (Pluck is available at Parliament Hill), the CN Tower to Soho House, Pluck Tea has won over retailers, restaurants and royalty alike. Prince Charles enjoyed a sample when he toured Prince Edward County last summer. While The County is home to Jennifer on weekends, she spends most of her weekdays overseeing packing, blending, shipping and receiving at Pluck's headquarters in Leaside.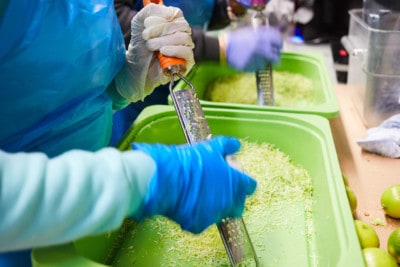 With her tea now sitting pretty in 170 (and counting!) of Toronto's favoured establishments, the passion behind Jennifer's business is obviously catching: "Transparency and sustainability are really important to us. Our products are blended and packaged in Toronto, made from tea leaves sourced from Ethical Tea Partnership gardens from around the world, and blended with exceptional ingredients from local growers and makers." She tells me this while we both sip a warm mug of her Southbrook Berry Tea, a blend of dried grape skins from Niagara's Organic and Biodynamic Southbrook Vineyards, layered with hibiscus and berries. It's one of the many offerings she has that combines upcycled ingredients. (Put another way: one company's potential compost becomes Jennifer's secret ingredient.) "We're using the grape skins saved from the winemaking process. Another example is her After Dinner Mint tea, which is blended with cacao shells from Chocosol, a local bean-to-bar chocolate maker."
In a more recent venture, Jennifer has partnered with Chasers Juice, a supplier of freshly squeezed juices to most of the city's top dining establishments. They have engineered a solution to divert and dry citrus peels left over at the end of the day for use in her signature blends.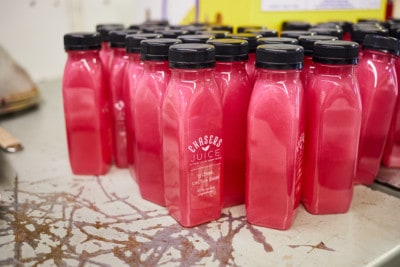 When she's not upcycling the flavourful remains from local growers and makers, Jennifer is purchasing freshly grown and dried ingredients from local farms: "We've been buying from the Prince Edward Lavender Farm since day one. The varietal we use is called Hidcote: the very best in the culinary lavender genre. We also buy cranberries from Muskoka, mint, lemon verbena and sunflower petals from just north of Toronto, and wild blueberries from Quebec."
While these local producers and distributors are within close proximity to Pluck, it would be cheaper and easier for Jennifer to arrange these complementary flavours from far away lands. In a capitalist society, our definition of success typically correlates with profit and accelerated growth, but at what price? From a carbon footprint standpoint alone, the cost difference is significant. Thankfully, we're hitting a new era where responsibility, transparency and the "greater good" philosophy are all being taken into account, mostly by small business owners who care deeply about their work and their legacy.
Sitting with Jenn, sipping tea and chatting ethics, I watch through the glass window behind her as her staff blends and packages tea. Each package has her signature stamped on it; in doing so, she's verifying the quality and ethics behind her brand.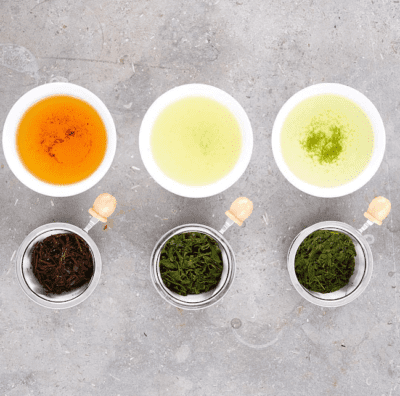 Swivelling on my bar stool, I spot an old barrel. Jenn catches my stare and jumps in: "It's a maple syrup barrel from Kinsip in Prince Edward County. They used it for whiskey, then aged maple syrup in it, then made maple whiskey in it. Now I am going to age some Oolongs in there and see what happens. The idea is that the tea will pick up the beautiful aromas."
That's the thing about passionate entrepreneurs: they never stop thinking about the next innovative way to do something. In this billion-dollar industry, where ethics can get murky, it's nice to see a local tea company put as much consideration into their moralities as they put into their craft. Ideas and discussion best saved for a strong cuppa.