The most accurate way in which I can think to describe PURINA PawsWay is as Cheers for pooches, with dog treats in place of booze. It's a safe and fun space for pets and pet parents alike, where the staff  are warm, knowledgable and know everybody by name!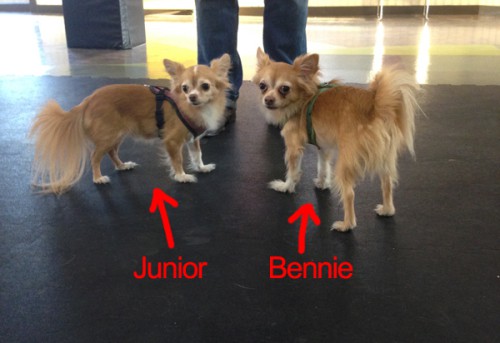 With winter fast approaching, it was time for my hubs and I to figure out a plan for Bennie and Junior, our longhaired Chihuahua brother-cousins (it's complicated). They're a wee bit on the anti social side, and we've found in the past that limited communication with other dogs during the winter months set back their social development. Something needed to be done!
We'd been to PURINA PawsWay once in the past and were thrilled to re-discover the unique space last week when we took the boys to a small dog off-leash practice course. We were a little nervous about how they would do but the group was small, friendly and laid back. There wasn't too much structure, just a whole lotta encouragement and room for the pups to run around, play and get comfortable with the new surroundings. There was also zero judginess, which is something we're always a bit wary of as our littlest guy, Junior, tends to bark at the top of his tiny little lungs the minute he's within a meter of a strange dog. The little man weighs just over 4 pounds; is it really a wonder that he gets easily overwhelmed? In fact, at the beginning Junior was too scared to even come down to the floor and elected to stay in my arms.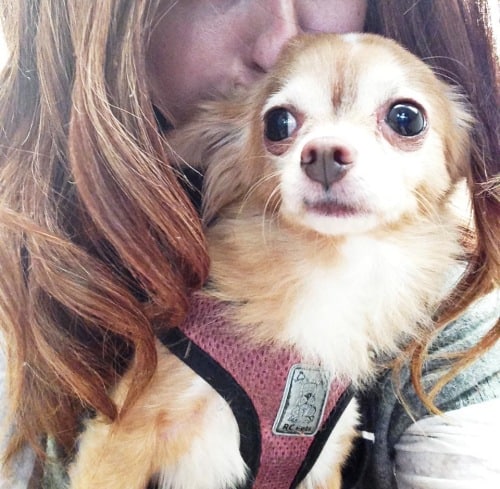 Half way through the class the little guy got a little more comfortable and made it ALL the way onto the middle of the mat by himself. Big boy!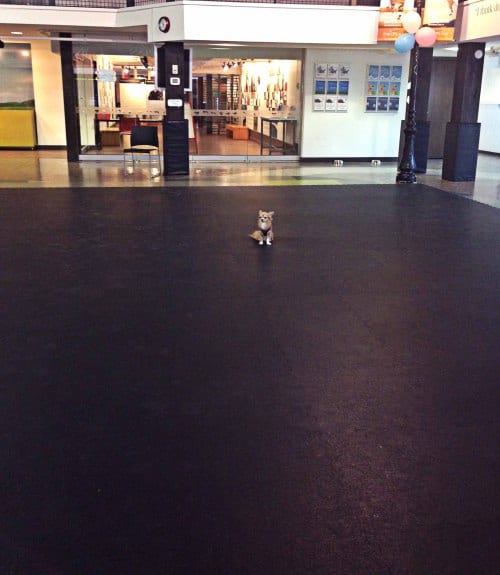 We ended up staying for a couple hours and felt like we'd made some solid progress.
The space is super cool too. There are loads of fun activities and interactive games for humans and canines. There's also a vending machine that dispenses dog treats!
The next day, we took the boys to an off-the-leash area and the improvement was noticeable. They did a great job stopping and waiting for us when we went on a mini hike and seemed a lot more cognizant of commands. At one point I even got them to stop and sit, in front of me, despite all the exciting smells and noises in the park.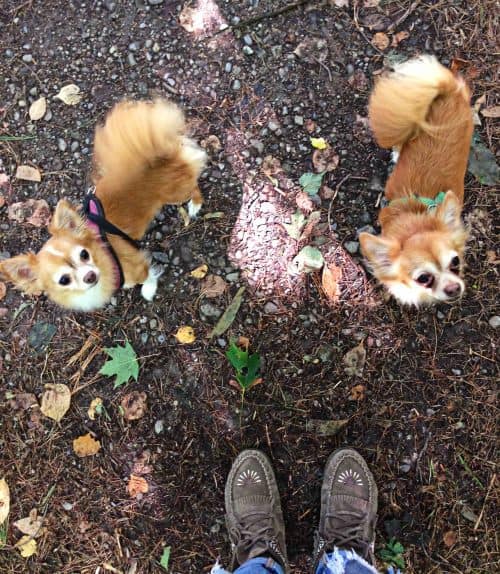 Aaaand, While at PURINA PawsWay, we learned about a fun new initiative! There are more ways to enjoy your pooch's company outside of your home and dog park – PawsWay's Pet-Friendly Loyalty Program brings together pet owners with local, pet lovin' businesses! How does it work? It's a one-of-a-kind program, that's totally free to use, which designates local establishments (everything from jewelery shops to travel agencies) as being pet friendly. This means that you can bring your four-legged BFF with you while running errands and shopping! And it gets better, participating pet friendly, or "PawsWay Approved" business also offer patrons specialty loyalty discounts!
There are currently more than 100 local businesses all across Toronto participating, in every neighborhood you can think of! Find them online or look out for storefront decals. Stay tuned for a Q&A with one of our favourite pet friendly merchants next week!