Toronto's Emily Gagne and Danita Steinberg (hosts of What About Meryl?) are launching a brand new podcast about women in film at the Revue Cinema (400 Roncesvalles Ave) next month.
We Really Like Her! will focus on the films that Gagne and Steinberg REALLY dig, celebrating women in front of (and behind) the camera. Fun guests–like screenwriters, editors, directors, producers, film programmers and critics–will weigh in, too. For this live inaugural event, a screening of Mermaids will be followed by a conversation about the work of Winona Ryder. The following episode will cover Greta Gerwig (Frances Ha).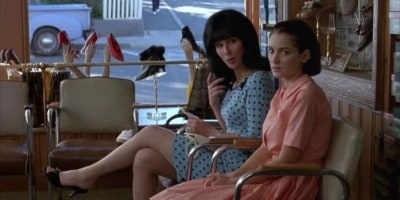 The We Really Like Her! podcast launch happens Thursday, June 7. Doors open at 6:45. Grab your ticket here.