Difficult Women author Roxane Gay is coming to Toronto's TIFF Bell Lightbox on November 27 for a very special discussion + screening of her FAVE 1990s rom-com classic, Pretty Woman!
If you're a sucker for romantic comedies (or you love to hate-watch them), you'll find something to chew on in this extended on-stage conversation with Roxane. You'll explore all of the devices of the rom-com narrative, complete with the (usually implausible) fairy-tale ending.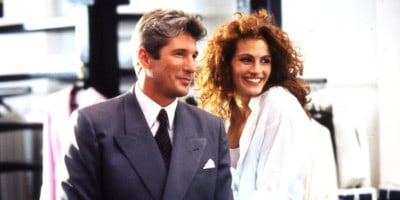 "I love all the moments in Pretty Woman that make my heart swell: when Edward (Richard Gere) takes Vivian shopping to ensure she receives better treatment than she did when she went shopping on her own; the warm relationship Vivian develops with the hotel manager, Barney; how she handles the snobby women at the polo match; and Kit and Vivian's realness as they navigate life on the margins," says Roxane.
"But most of all, there is the romance, the sex on the piano, the night at the opera, the wild implausibility of this love story—and how willing the movie makes us to believe in that story anyhow."
Get tix here. Screening is eligible for TIFF's rush policy.