For the first time ever, The Power Plant Contemporary Art Gallery & Bumble have made a public call out for artists to exhibit their work at Power Ball 21. Sarah Zanchetta, a young Toronto-based multidisciplinary artist, was chosen. Her current work explores the male gaze in social media, juxtapositions of traditional masculinity/femininity and the rules and regulations around sexuality.
At this year's Power Ball (coming up on June 6), she'll be the youngest artist featured at the event. Her huge installation, Sweet Digs, was inspired by the adventure of a new relationship. We asked her about it this week.
SDTC: Can you give us a little teaser about what Sweet Digs will entail?
SZ: Of course! Sweet Digs is going to be a colourful and fun adventure. The concept of the piece plays with the journey of starting a new relationship. My process for creating this installation was to start by capturing the initial emotions you feel within the material I use. Brightly coloured fabric will excite you. The twists and turns lead you, even though you don't know where you will end up. Balloons below and overhead will bring out that childlike wonder. There will be opportunities to try something new, to trust your gut, and to share this experience with others. I am fully immersing myself in creating Sweet Digs, and that is what I hope the audience will do as well.
When did you realize you wanted to be an artist for a living?
I don't know when I realized that I wanted to be an artist for a living. There was no aha moment. I think I always knew growing up that it is what I would do. My ma tells this story of how I failed cutting and pasting in kindergarten, and that it is the only report card comment she really remembers. My dad goes on about how I got paint everywhere when I use to live at home. So I guess my parents' consistent support of my art showed me that it was possible. That being an artist for a living is not some wild dream, it's a reality if you work hard enough. I guess I was just always ready to put in the work.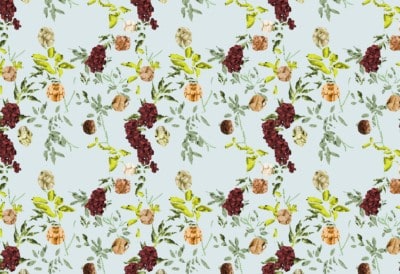 What got you interested in mixing traditionally "masculine" images with traditionally "feminine" design?
What piqued my interest was the limitations we set on gender and sexuality as a society. Women are judged negatively for doing the same things that men do, yet men are received with approval. One example of this: men can post pictures of themselves on social media, either in a sexual manner or just simply half-nude, and receive positive feedback. I, just like many other women, are not allowed to. Social media reports our images, deletes our accounts, and at minimum users leave rude commentary. Even if it is exactly the same pose that a male user has posted.
This is why I alter found photography of traditional "masculine" images into feminine patterns. I'm trying to depict the double standards of presenting our sexuality. Women are told to hide their sexuality, or to limit the extent of what they show. I am putting the men in these photographs in this situation, hiding their sexuality within floral patterns. By altering them together into a repetitive design it shows how frequent this problem is. Women and men should have the same rights to display their bodies however they choose. This is just one way of starting that conversation.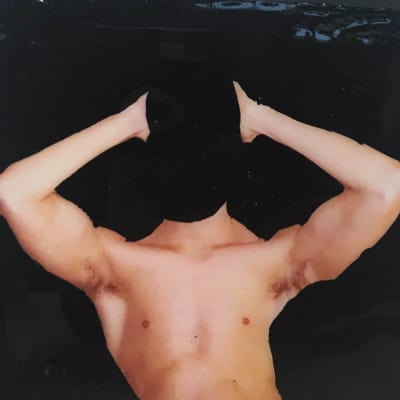 How has your perspective on art or art-making shifted or evolved in the last few years?
My view on art-making has drastically evolved in the past few months actually. There are a lot of limitations that you face when you call yourself an artist. The public and your peers challenge you to define yourself and your art practice from the moment you start creating. Are you a painter or a sculptor or film maker? But I've learned that it does not matter. Right now I'm not painting, yet if you asked me again in six months I could be.
Art-making should not have limitations or labels, as long as it is grounded in something that you truly believe in. When I broke through those limitations of materials and focused on concept, that's when I, as an artist, truly started to grow.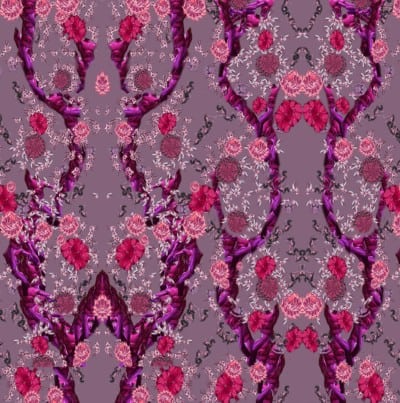 What has it been like working on this piece for Power Ball?
Working on this installation has made my home studio very busy at the moment. There is material and paint everywhere, and I love it. I get to wake up every day and push myself to new heights that I did not know were possible. It's been both challenging and rewarding. I spend my days cutting fabric and my nights worrying if I have enough balloons.
It is an amazing opportunity for an emerging artist like myself to be supported and chosen by a team like Bumble, who are doing so much to empower women worldwide, to have my art featured at such a prestigious event as Power Ball. It's an opportunity I am very grateful for, and it is definitely giving my art practice the workout it needed.
What do you hope audiences take away from your installation at Power Ball?
I hope the audience has fun with Sweet Digs. That they learn to let go and enjoy the adventure. Trusting new experiences, even art installations, can be challenging for some people. I want them to remember the excitement of trying something new. The thrill of trusting their gut and the butterflies in their stomach. That the audience leaves with a little fearlessness to use in their everyday lives.