Ever since my son was born, my family has been on a tighter budget. When it comes to weekly groceries and household supplies, we're way more careful now with how we spend our money. We're also tighter on time (always), but especially so this week.
Between our family trip to Whistler on Sunday, jumping straight into a week of solo parenting (with a toddler still on the Pacific Time Zone), catching up on 900 emails, and paying off vacay expenses, this week has been a doozy. Walmart.ca Grocery Pickup service was a timely offer that I leaped at.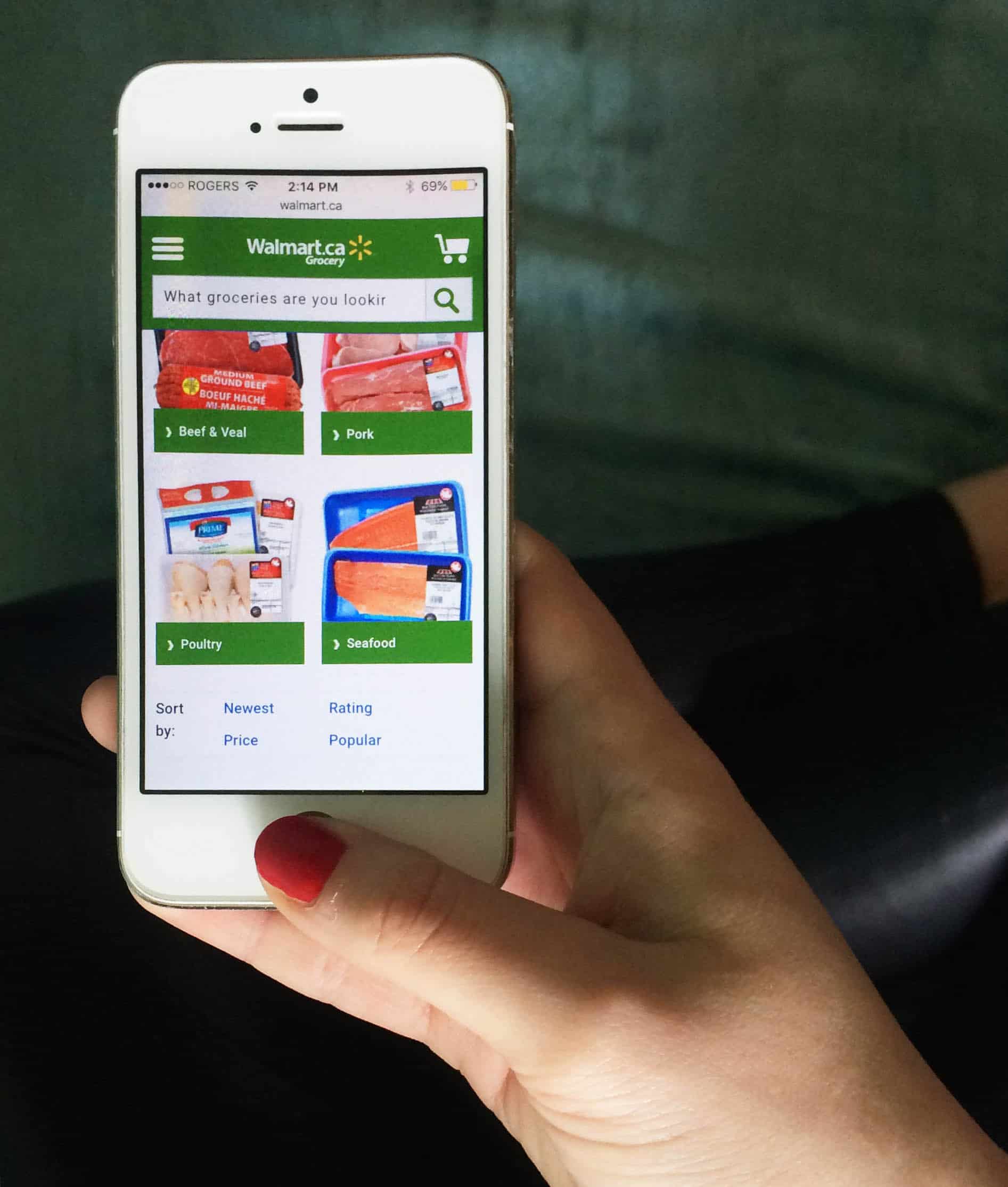 True fact: I have never ever ordered groceries online. I was pretty impressed by how clean and easy the interface was, and I enjoyed the process of building my shopping cart (for realz). Another true fact: It was super-efficient, and I got WAY MORE fresh food and pantry staples for $100 than I could get anywhere else. Check out my grocery list: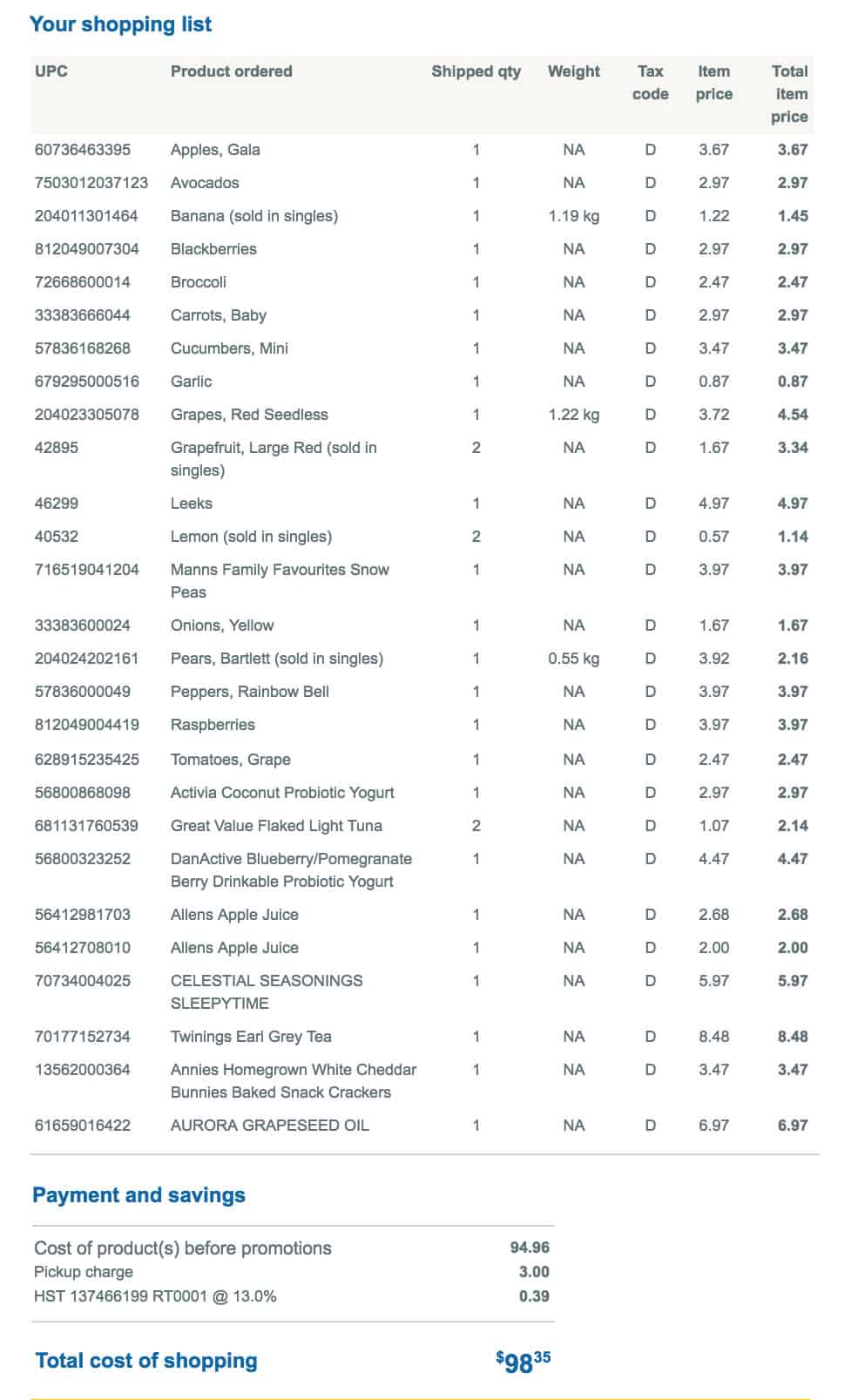 Knowing that I'd have a meeting in the Yorkville neighbourhood on Wednesday, I scheduled my groceries for delivery at the Penguin UPS Pick-Up location on Cumberland Avenue and selected the "bring your own bags" option.
Walking through Yorkville to pick up my Walmart groceries was a different kind of feeling, and I wasn't sure if there'd be a big line or any confusion upon arrival, but the whole process was a breeze.
I asked the very kind UPS employee about the service and how they stored the food. He gave me a little tour to show me the fridge, the freezer and where the boxes are brought in. I showed him my ID, transferred my grocery haul from the Walmart boxes into my bags, and hit the street.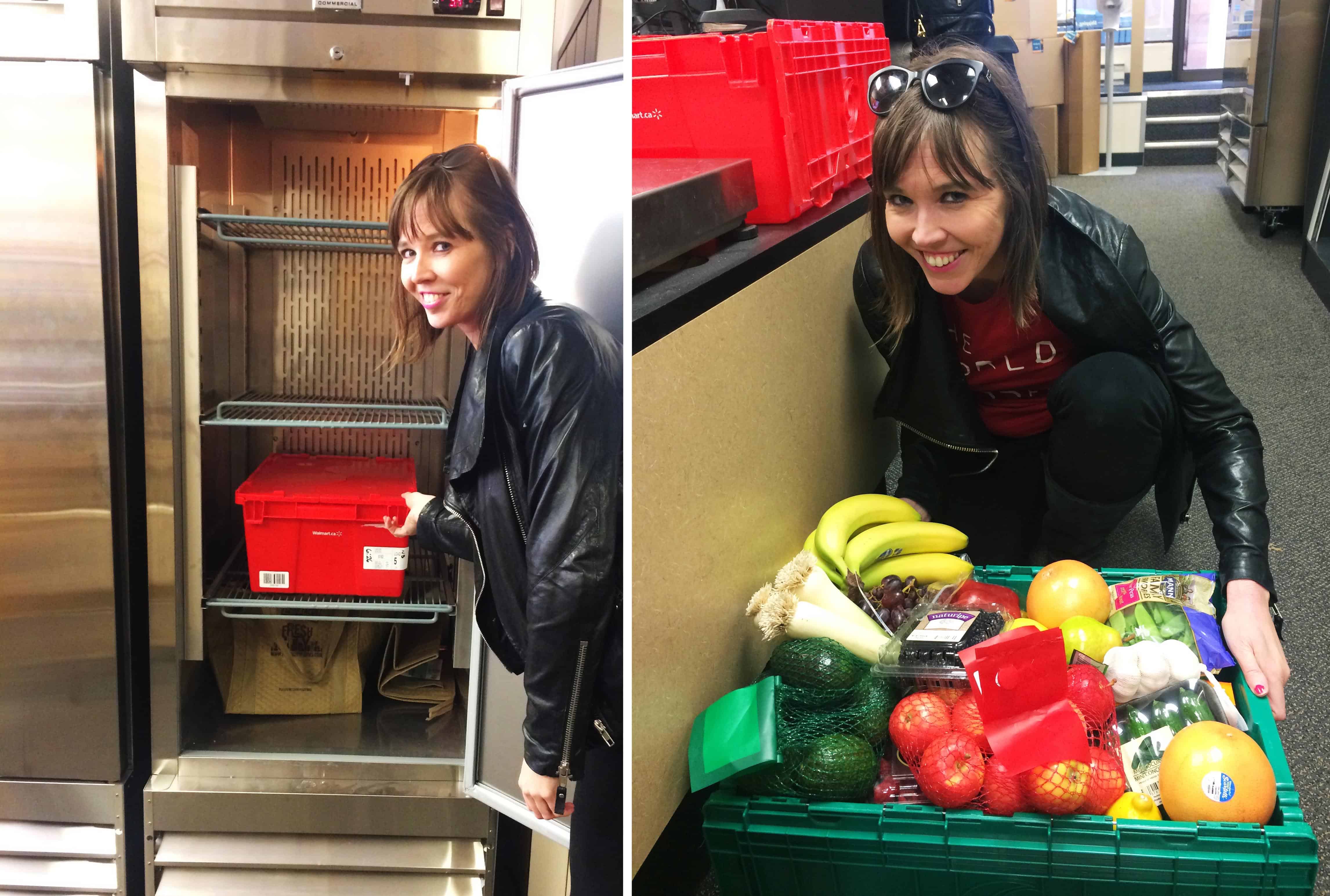 My little guy and I got lots of fruit and yogurt for our morning smoothies, tons of fresh veggies, as well as some treats: Annie's Bunny crackers for him, Sleepytime Tea for me. We also got a ton of other items that we love and consume regularly. With this week's circumstances, it's doubtful I would have made it to a grocery store: Walmart.ca's Grocery Pickup service was the easiest way to ensure our fridge was stocked with quality food for the entire week.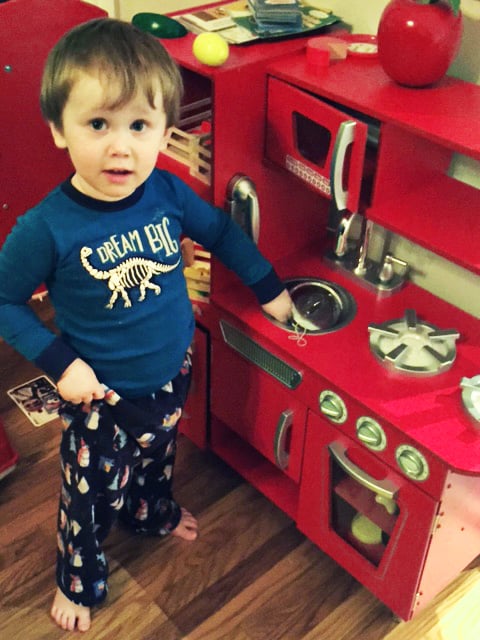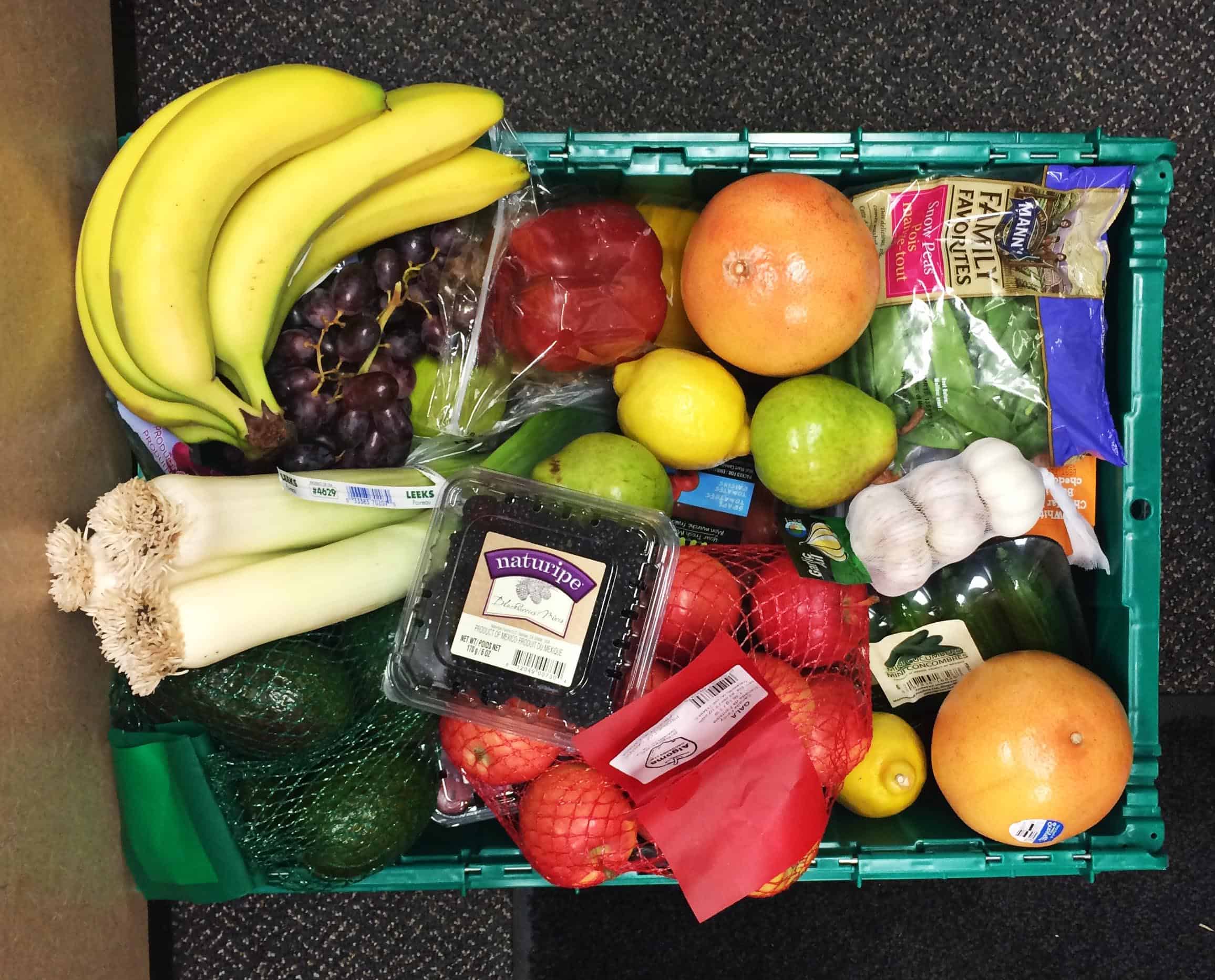 Try it! Shop from your desk, the streetcar, while you're on the treadmill, BUT NOT WHILE DRIVING. Here are just some of the Walmart.ca Pickup locations. For the full list, including stores and downtown condo locations, head to the Walmart site.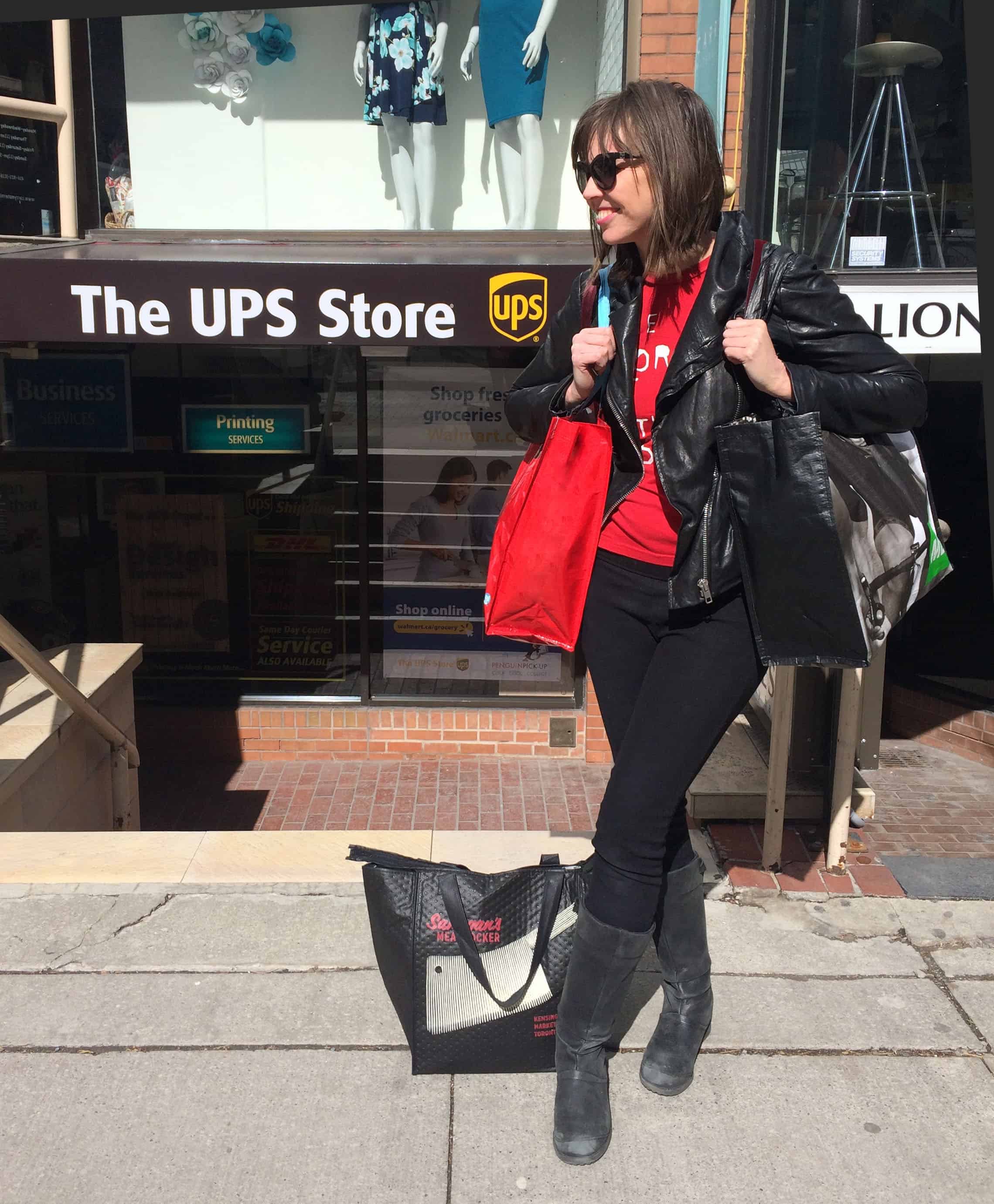 The program operates seven days a week within the hours that the Penguin/UPS pickup locations are operational. A $3 service fee is applied and orders are to be a minimum of $50:
Leslieville:
629 Eastern Avenue
Penguin Pick-Up
Harbourfront:
The UPS Store, 264 Queens Quay West
Penguin Pick-Up
Yonge & Eglinton:
The UPS Store, 6 Belsize Dr.
Penguin Pick-Up
Yorkville:
The UPS Store, 110 Cumberland St. Lower Level
Penguin Pick-Up
Grocery Pickup being available outside the downtown core as well, at over 50 locations in the GTA.
Ordering through Walmart.ca Grocery PickUp is simple and convenient. Shop in every aisle of the grocery store anytime from anywhere online (Walmart.ca) or via the Walmart App. When you've loaded up your cart, select an available time slot at their nearest pick-up location.
This post is sponsored by Walmart Canada as part of the Walmart.ca Grocery Pickup program. In exchange for this post, I have received perks in the form of products and/or compensation. All opinions on this blog are my own.