The 2013 Toronto Fringe is upon us! And with over 140 shows to choose from, deciding what to see can be a bit overwhelming. To help you out we've compiled a list of shows that caught our lady-eyes! Of course, the Fringe offers more than awesome theatre. There's a ton of fun stuff to enjoy including a concert series, tent talks, alleyplays, and Fringe After Dark activities (like a Truth or Dare night and a Ghost Story competition)! The Fringe Club, which surrounds Honest Ed's at Bathurst and Bloor, is fully licensed so if you're in the neighbourhood, stop by, grab a drink and enjoy!
This year also marks the festival's third annual Visual Fringe! Located at the Heart of the Fringe, it features over 16 artists in various fields. The Visual Fringe incorporates textiles, mixed media, puppetry, sculpture, paintings, fine art, and photography, as well as performance and interactive pieces and is open in the early evening until 12:30am. Some of our favourites include: Woven Stone, Imaginary People, A Midsummer's Night Milkshake, Home Sweet Home, and Left Overs.
These are the shows we'll be checking out at Fringe: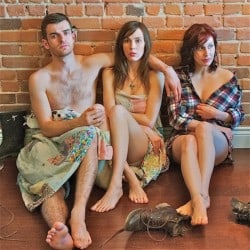 "Love. Friendship. Secrets. Fruitful Productions is proud to present BLUE MOON GIRLS, a story of childhood friends and the choices they face when love comes between them.Julie and Sonya meet as teenagers in the small Métis -French town of Blue Moon, Ontario. Complications arise when they both fall in love with Christian, and sacrifices are made by all. Heartfelt and funny, BLUE MOON GIRLS asks: What is real love? …and perhaps more importantly: What does it cost?"
Venue: Helen Gardiner Phelan Playhouse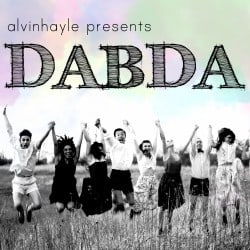 "Do you remember what it felt like to be a teenager, struggling to define yourself in the face of a world you can't control? How much would you sacrifice to feel free? Alvinhayle presents DABDA, an original coming-of-age story of seven affluent teenagers in the 1940's and their journey to find themselves through acts of rebellion, self-liberation and freedom of expression. DABDA is a multi-disciplinary, multimedia storytelling experience in dance form.  DABDA's dramaturgical composition fearlessly employs the language of human gesture and physical expression within contemporary dance movement to tell a wholly-articulated story. The human relationship, conflicts, and emotions of the story are fully realized by this young company using only the dancers' bodies as medium to interact and communicate with each other, and the audience."
Venue:  Factory Theatre Mainspace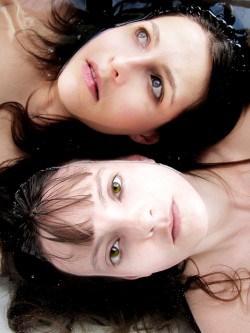 "What would happen if Shakespeare's Ophelia and Desdemona came back from the swamps of death where they have endured the longest exile? Resurrected by their desire to expose the "abusers" and "murderers", they would revel in denouncing "Man"; they would destroy, with delight, the established values of a Man's society. A biting, Bouffon-inspired satire." Venue: Tarragon Mainspace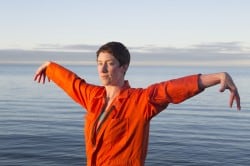 "The play dares to tell the story of how years of domestic violence propel a woman to kill her husband. As enlightening as it is shocking, and funny as it is disturbing, the one-hour theatre piece illuminates issues of mental health. Berni Stapleton wrote this piece in 1995 upon taking a deeper look into the story of Catherine Mandeville Snow who was the last woman in Newfoundland to be hung in 1834 for killing her husband. Playwright Stapleton fiercely shines the light on how abusive dynamics remain relatively unseen, especially for marginalized women. By the time we do finally 'take notice', it is usually because these women are falsely vilified by mainstream media, & their actions sensationalized."
Venue: Annex Theatre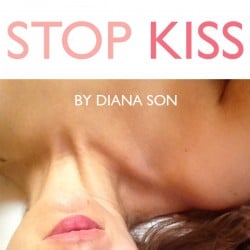 "Set in New York City, this powerful love story explores an unexpected attraction between new female friends. First we meet Callie Pax (Hood), a savvy city-girl who relies on her magic eight-ball to make life decisions whilst maintaining an on-again off-again relationship with ladies man George (Stefano DiMatteo; The Listener). Enter Sara (Ziegler), a plucky teacher from St. Louis who has recently left her long-term boyfriend Peter (Mark Paci; Pains of Youth) to pursue a controversial teaching fellowship in the Bronx. What follows, is an arresting and real portrait of new love interrupted by a shocking and random act of violence. In what the New York Times (1998) called "a sweet, sad and enchantingly sincere play", the story engages both characters and the audience in an exploration of commitment, identity and profound love."
Venue: Tarragon Mainspace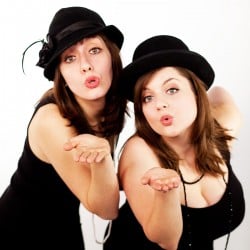 The Late Night Tonight Show LIVE in the Morning with CHICKA BOOM!
"Comedians Laura Bailey and Jess Beaulieu, hosts of the wildly popular monthly show CHICKA BOOM, bring you a hilarious all-female comedy night in the form of a late night talk show, with Toronto's funniest female comics as guests. The night will also feature d-list celebs, joke-news, inappropriate bits, decent impersonations, lonely animal experts, failed athletes, and high-accuracy weather reports!"
Venue: Free Times Cafe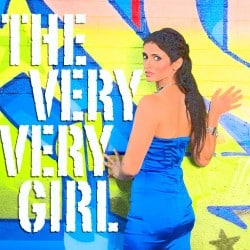 "How do you go from a strict Sikh upbringing to stripping in bars across Canada? How do you navigate the distance between the girl you were, the woman you've become, and somehow find your way to the person you want to be? At the age of 15, THE VERY VERY GIRL makes the difficult decision to leave her traditional Sikh family – a move which frees her of abuse but leaves her feeling lost, alone and desperate.  She tries to find her way in increasingly dangerous places, through sex, alcohol, and drugs, working in strip joints to make her way. THE VERY VERY GIRL follows one young woman's search for freedom … and the many missteps she makes along the way."
Venue: Annex Theatre
The Toronto Fringe runs July 3 to 14 in the Annex area… If you're looking for more information about the festival read the How-To-Fringe guide and grab FREE program guide from one of these locations, and remember… NO LATE COMERS!