Obsessed with stars? US TOO! We want 'em on everything from our jeans to moto jackets and luckily for us, Shopbop is delivering in a BIG way.
You have until Friday to shop their biggest sale of the season to stock up on fall staples and starry statement pieces alike.
Here's how it works: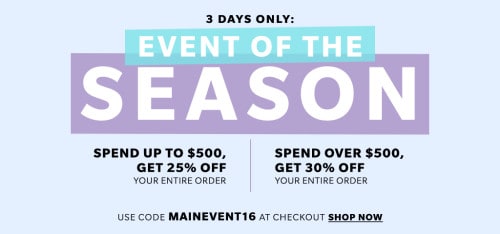 While there are a few exclusions, most of our favourite brands like Rag & Bone, Opening Ceremony, Kate Spade and Sorel made the cut. You can take a look at the newest and trendiest sale items here.
Sale ends at Midnight Friday October 14th Pacific Time.