This one is for the Game Changers, Myth Slayers, Poets, Movers, Music Makers, Ground Breakers, Truth Sayers, Shake 'em up Women, Queens, Queers and Risk Takers! We couldn't be more excited to come on board as a partner for Hot Brown Honey, taking the stage at St. Lawrence Centre for the Arts on April 5 and April 6.
Hot Brown Honey returns to turn up the heat and deliver lashings of sass with a hot pinch of empowerment. Packing a punch of hip-hop politics, the Honeys will make you laugh, cry, clap and shake what your mama gave you. This stellar posse of phenomenal women make noise as they defiantly smash stereotypes and remix the system.
A recent review in Toronto Star described Hot Brown Honey as "unapologetically feminist and decolonializing, and it does it all with a humour, boldness, and brashness that we rarely get to see on the stage." It's a show that gets praise wherever it goes, and we especially love this quote plucked from Edinburgh 49, or Scotland's authority on arts & culture: "Gleefully challenges stereotypes of sex and race with a full grin, bared chest and raised middle finger." We cannot wait.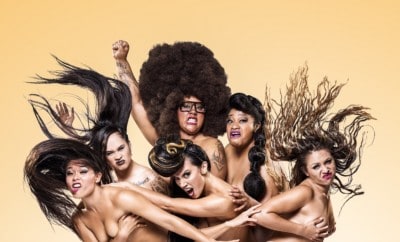 CONTEST
Enter to win tickets to the opening night of Hot Brown Honey on April 5!
TWITTER: Tweet: "YES @shedoesthecity! I'm in the mood for a fierce AF performance by Australian WOC that challenges stereotypes of sex and race. Please send me to #HotBrownHoney at @StLawrenceCtrTO on April 5th!"
INSTAGRAM AND TWITTER: LIKE + COMMENT on our Hot Brown Honey contest posts.