Big love. Sweet deals. Great music. Good times.
Please join us next Tuesday, Nov 20th for our 2012 Holiday Party at Gap on Bloor Street! Swing by after work for drinks, treats from Paulette's Original Donuts, special deals on holiday shopping, mini-manis from LuxSpa, then stick around for an intimate in-store performance from a local band we love, Jane's Party.
This year, Gap's holiday campaign is all about showing love in every shade. They've partnered with a diverse group of actors, musicians and their loved ones to show the many forms of love. Each group represents a different relationship, including true love with actors Michael J. Fox and wife Tracy Pollan; fatherly love with rapper Nas and his father, blues musician Olu Dara; puppy love with actor Jack Huston and his dog Orso; best friend love with director Gia Coppola and actress Nathalie Love and married love with musician Rufus Wainwright and artistic director J rn Weisbrodt.
And so for next Tuesday, we encourage you to bring your loved one! Bring your partner, your sister, your boyfriend, your girlfriend, your bestie or mom! This is a party for everyone! Men and women's fashion will be 30% off and there is a lot to love in-store right now. See our favourite cozy pieces here.
Great shopping will be paired with awesome music. We've partnered with Young Lions Music Club, who will play a DJ set from 5:30-7:30pm. Stick around because at 7:30 pm, YLMC has arranged a special in-store performance by the hot dudes in Jane's Party. (Have you seen these guys at The Horseshoe or Dakota? You'll love.)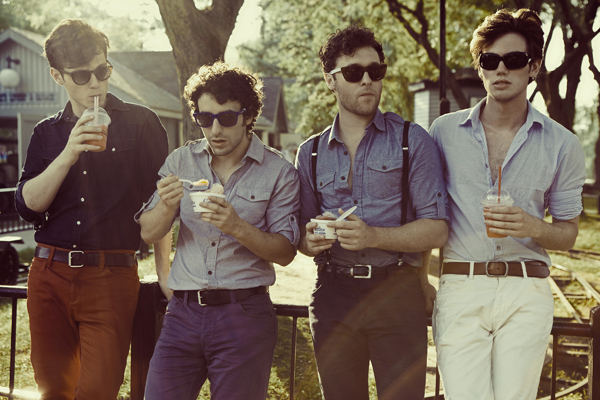 We are pretty sure that this will be the only holiday party in town that will broadcast live in Times Square. You heard right! Tweet a photo using @GapCA #GAPLove next Tuesday and it could end up on the big screen in NYC. Spreading love and cheer all the way to our US neighbours! NBD.
Come kick off the holiday season with us next Tuesday and share this invite with someone you love. Who knows…maybe Rufus and J rn will drop by to join the love-in.
Come! Celebrate the season with us.
Tuesday, Nov 20th
5:30pm – 8pm
Gap

60 Bloor St. West at Bay
♥ ♥ ♥
XO
Shedoesthecity