From hard-hitting docs to sensual romance stories: there is something calling your name at this year's Inside Out LGBT Film Festival. Grab your lover, rally your dyke squad, or go solo and enjoy some popcorn all to yourself! You're sure to get lost into something weird, wonderful, provocative and meaningful.
Inside Out Toronto runs from Thursday, May 26 to Sunday, June 5. Get inspo from our list below and start planning. Everything you need is right here.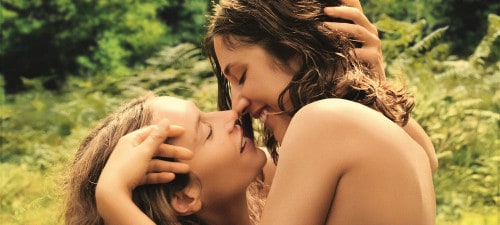 Summertime (La belle saison)
For those who are craving a classic French lesbo romance…this is it. Artsy, steamy, and lot of inspo to finally book that trip to The Languedoc. Tres sexy.
Director: Catherine Corsini
Friday, May 27
2:15PM, TBLB Cinema 2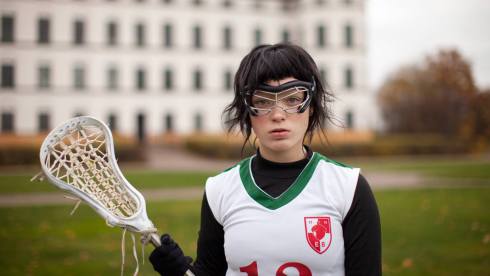 Alena 
A dark and twisted high school love story that celebrates oddballs and shows off mean girls being mean during competitive lacrosse: we're in.
Directo: Daniel Di Grado
Friday May 27
9:30PM / TBLB Cinema 2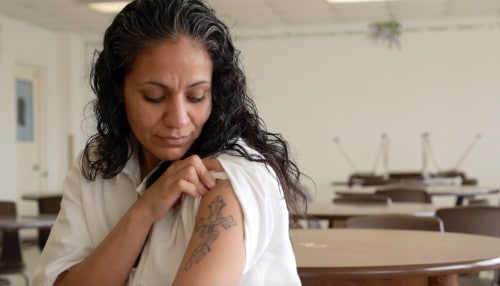 Southwest of Salem: The Story of the San Antonio Four
A devastating example of how a homophobic legal system sent four friends to jail and stole fifteen years from their lives. Disturbing and infuriating, this is an important doc to see.
Saturday, May 28
2:45PM, TBLB Cinema 2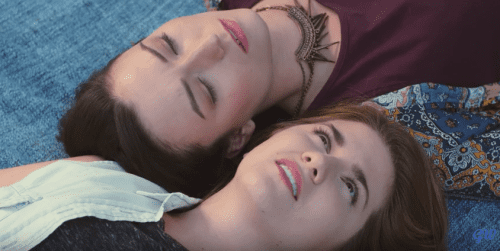 Almost Adults
Growing up, coming out, figuring out who you are, horny friendships, awkward moments: irresistibly sticky and sweet.
Director: Sarah Rotella
Saturday, May 28
7:00PM TBLB Cinema 1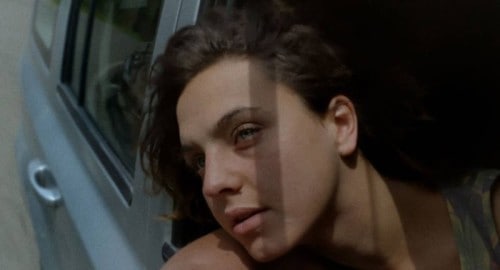 Ariana
Ariana returns to the lake house where she grew up. The combination of old family and neighbours mixed with a hypersexual cousin (who she studies closely) provides her with a sudden understanding of her childhood, and a newfound courage to live a more authentic life. You go, girl.
Director: Carlo Lavagna
Saturday, May 28
9:30PM, TBLB Cinema 2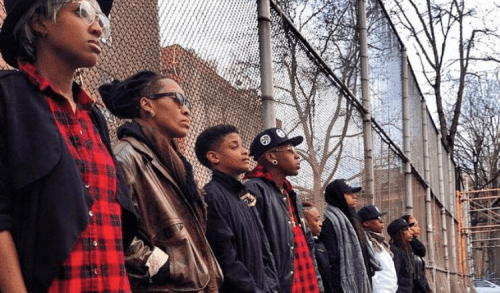 The Same Difference
A poignant and hard-hitting film about unique challenges faced by queer people of colour. Interviews include well-known actors like Lea Delaria (Orange is the New Black) and Snoop Pearson (The Wire). Gutsy and intelligent, This Same Difference tackles taboo subjects head-on.
Director Nneka Onourah
Sunday, May 29
4:45PM, TBLB Cinema 2

Take Me For A Ride
Ecuadorian bookworm weirdos fall in love. Everything is amazing, until close-minded people threaten their beautiful relationship and security. FUCK THEM. These two are beautiful.
Director: Micaela Rueda
Sunday, May 29
7:15PM TBLB Cinema 2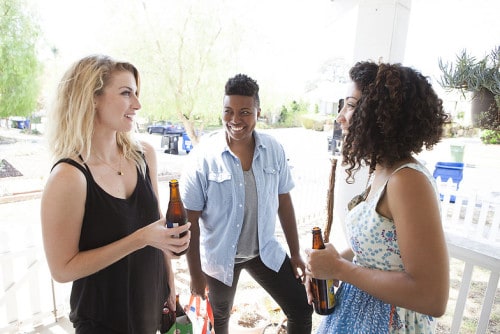 Suicide Kale
If the title doesn't hook you, maybe the "lunch-party-turned-catastrophe" plot line will. We love it when kale surprises us! Delightfully tasty.
Director: Carly Usdin
Monday, May 30
7:00PM TBLB Cinema 3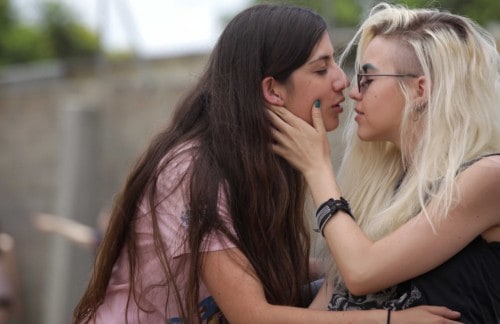 Blush
You're 17 and everything is sucky, but then all of a sudden an edgy hot blonde appears with wicked blue eyebrows. The world instantly flips and you begin to tingle. THE BEST.
Director: Michal Vinik
Tuesday, May 31
7:30PM TBLB Cinema 2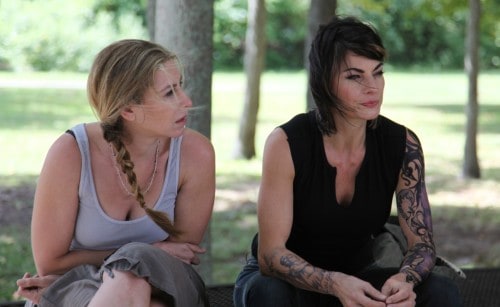 Stuff
Family life gets complicated when stay-at-home mom Deb takes an interest in Jamie, a smokin' hot mom whose kid is in the same class as Deb's daughter. Drama unfolds at home and in the schoolyard.
Director: Suzanne Guacci
Wednesday, June 1
9:30PM TBLB Cinema 3

Mixed Shorts: Local Heroes
Grabbing your lover or pack of friends to check out nine short Canadian flicks is a really amazing way to spend a Thursday night. Please note that the flushed and frustrated looking lady on the right (in pic above) is our very own
Jess Beaulieu
.
Thursday, June 2
7:00PM, TBLB Cinema 1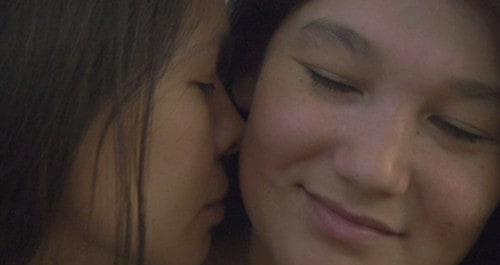 Two Soft Things, Two Hard Things
An in-depth look at the struggles faced by LGBTQ Inuit, examining a difficult past, a complex culture, and present-day efforts to strengthen the community.
Director: Mark Kenneth Woods and Michael Yerxa
Friday, June 3
5:30PM, TBLB Cinema 2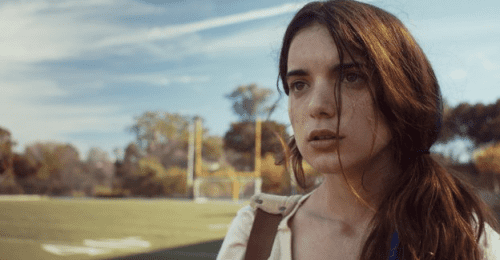 First Girl I Loved
Innocent crushes turn sexual within the high-achieving high school yearbook committee. A+.
Director: Karem Sanga
Friday, June 3
7:30PM, TBLB Cinema 2

Hurricane Bianca
Super gay teacher moves to ultra-conservative Texas. It doesn't go well. He drags up and returns a la Mrs. Doubtfire. Alan Cumming, Margaret Cho, Bianca leigh and RuPaul cameos…so you know this will be goooood.
Director: Matt Kugelman
Friday, June 3
7:45PM TBLB Cinema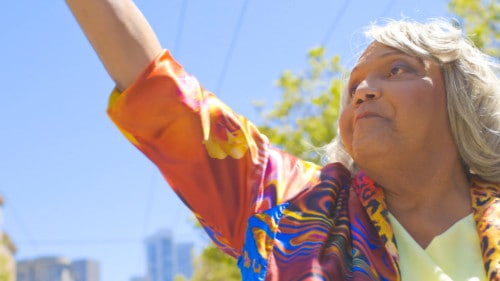 Major
The world needs to know Miss Major Griffin-Gracy. Major GG fought tirelessly for transgender rights back in the 90s, when AIDS was rampant and being queer in North America was far more challenging, scary and alienating than it is today.
Director: Annalise Ophelian
Saturday, June 4
1:30PM TBLB Cinema 2

Lesbian Shorts: Lipshtick Lesbians
Grab your favourite lesbian and laugh until you pee. These short-shorts will turn you on.
Saturday, June 4
9:15PM TBLB Cinema 2
Angry Indian Goddesses
There may be more than a billion people living in India, but this is India's first female buddy film. Essential viewing.
Director: Pan Nalin
Saturday, June 4
4:00PM, TBLB Cinema 2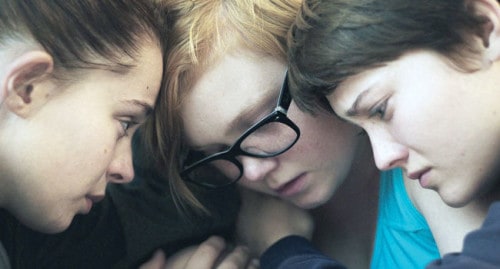 Girls Lost
A quirky teenage trio, with a passion for experimenting with botany, ingest liquid from a plant and wake up as boys. Fun begins with exploring both their bodies and adventure ensues when they begin to see life through male eyes. Girls Lost portrays the very real and raw struggles of adolescence while also feeding the audience with satisfying fantasy. Did we mention we're sponsoring this screening? JOIN US.
Director: Alexandra-Therese Keining
Sunday, June 5
4:45PM, TBLB Cinema 2