This year's Fringe Fest programming is nothing short of impressive. They're taking over Scadding Court (the hockey rink at Bathurst and Dundas) with POSTSCRIPT, Toronto's largest pop-up patio, for twelve days of free events, live music, art, local food vendors and a licensed bar.
In addition, KidsFest will present adjunct programming for the little ones ($5 a kid, babes in arms are free) and will offer an outdoor play area (the grassy lawn of the George Ignatieff Theatre, 15 Devonshire Place) with workshops and play stations to chill between shows.
As far as the actual festival goes, this year there are 159 ticketed events and over 50 free drop-in events(!) We thought you may appreciate a little guidance, so here are our top picks: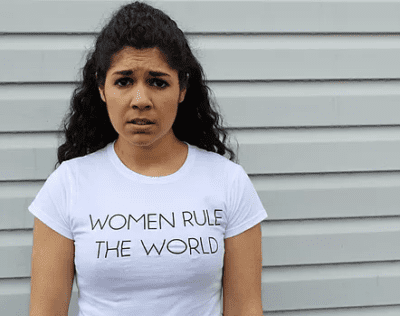 From Madeleine Brown (Madeleine Says Sorry), Everyone Wants A T-Shirt! is a twisted comedy about entrepreneurial failure, commercialized feminism, and how to sell a shit-ton of t-shirts. Theatre Passe Muraille–Backspace (16 Ryerson Ave). July 4-14.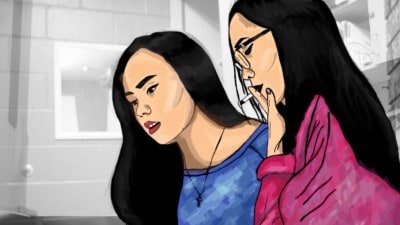 Audrey is the golden child, Kim is the family disappointment, and bitter conflicts are revisited after the death of their father. Fine China takes an honest look at the experience of immigrant kids in Canada: being raised Chinese, being socialized into Western culture, and the intergenerational family conflict that arises from colliding value systems. Helen Gardiner Phelan Playhouse (79A Saint George St.) July 5-14.
Toronto Fringe's first show in Leslieville, Kitchen Sink Drama explores romance, deceit, regret, lust, grief, humour–dished out in a four-course serving of drama! Set and performed in a kitchen, audience members will try food samples as they watch brand-new short plays by award-winning local playwrights.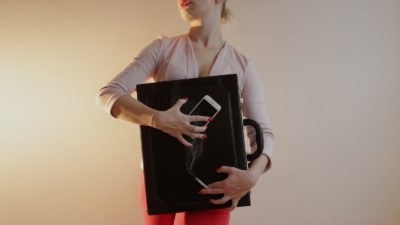 From Pepper Dance Projects, Hooked looks at seven characters and how they function with their own increasingly addictive dependencies. It explores the possibility of a dependency-free world and the ensuing chaos when the characters are left with their own insecurities. What happens when the things we put so much worth in are taken away? How do we cope? Do we? Factory Theatre Mainspace (125 Bathurst). July 5-15.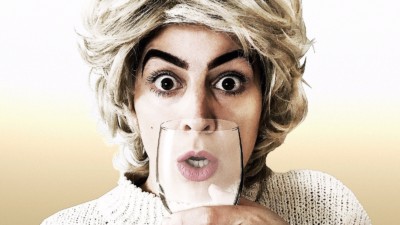 In Full Body Pull, comedian Gillian Bartolucci (The Sketchersons) performs a one-person play exploring her ever-evolving relationship with her mother, a woman who had kids but is much more than a parent. Theatre Passe Muraille–Backspace (16 Ryerson Ave). July 5-14.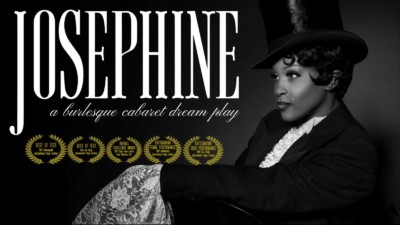 Josephine–A Burlesque Cabaret Dream Play tells the story of the iconic Josephine Baker, the first African-American international superstar and one of the most remarkable figures of the 20th century. Josephine shatters stereotypes of race, gender roles and sexuality in this intimate, charming and haunting cabaret with a twist. Randolph Theatre (736 Bathurst St). July 4-14.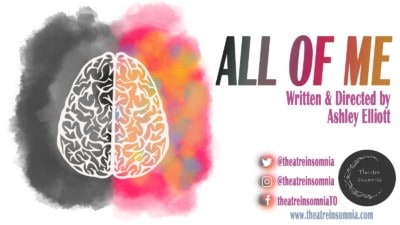 Ashley Elliott's All of Me brings invisible disabilities to life by showing how a mental disorder can disrupt someone's day-to-day life. When Allison is assigned a nearly impossible task at work, we see how Left and Right Brain attempt to handle it. When her mental health only worsens, Anxiety and Depression step in and end up causing more harm than good. Allison must learn to control her brain's voices–her career and social life depend on it. Al Green Theatre (750 Spadina Ave.) July 6-15.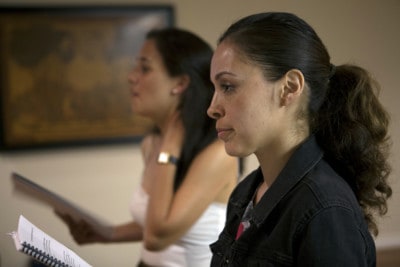 Set in Mexico, The Girl in the Photograph is a true story about love, theatre and breaking the rules. Fifteen-year-old Paula finds herself immersed in an adult world as she scrambles to navigate a romantic relationship with her theatre director. The play leads us by the hand as we witness the development of a teen relationship–with potent consequences. Factory Theatre–Studio (125 Bathurst St.) July 6-15.
In Women of the Fur Trade, playwright Frances Koncan brings us back to the year 18…something. The place? A fort. Louis Riel is heading home after years away predicting moustache trends and writing poems. Meanwhile, three young women (with flair for Fur Trade fashion) eagerly await his return. Winner of the Toronto Fringe New Play Contest. Theatre Passe Muraille–Mainspace (16 Ryerson Ave). July 5-14.
In Ashley With A 'Y,' Second City alumna and Canadian Comedy award winner Ashley Botting improvises a brand-new performance at every show. Every song and every moment of every show is completely made up. On the spot. Conversations with the audience will inspire original songs that will never be heard again. Every show is one of a kind. Don't miss this. Factory Theatre Studio (125 Bathurst). July 5-15.