There are so many things to adore about fall: cozy layers, crunchy leaves, pumpkin flavoured….everything. And now there's one more AMAZING reason!
We brought together our favourite fall fashion essentials from companies we LOVE to create an awesome package that one seriously lucky reader will win. What's in it? Everything you want and need!
The winner will receive a $200 gift card from Girl Friday; hair care and styling products galore from John Frieda; sweet goodies and a digital camera from Skinny Cow; a pair of genuine leather boots from Dr. Martens; passes to the AGO's hugely anticipated Davie Bowie exhibit along with a glossy book about all things Bowie and $100 to spend in the gift shop; three exquisite pieces of jewelry from Sarah Mulder; a 10 class pass and nutrition consultation at Barreworks; Ten Spot's signature "Brazilly" wax with aftercare, Burt's Bees collection of lip colour; eyelash extensions along with a refill from MYNC Lash Lounge & Brow Bar. One lucky winner will score this ENTIRE bounty of fall must-haves. OMG…what if YOU won? ENTER!
Enter for a chance to be our Fabulous Fall Fashion winner! Valued at approximately $1800, this is a HUGE win for one very lucky reader!
There are 2 ways to enter!
Email contests@shedoesthecity.com with subject line "I want your fab fall essentials!"
Tweet, "@Shedoesthecity, pick me to be the #SDTCFabFall winner! I love your fall essentials!"

Girl Friday
$200 Girl Friday gift card!
From cuddly, oversized sweaters to sexy, Mad Men inspired plaid dresses – Girl Friday has all the fall fashion staples we LOVE!
Between the AMAZING selection of cozy knits, trendy denim (including RED yoga jeans…UM, YES, PLEASE) and a sea of effortlessly chic dresses in every pattern, style and colour – we want EVERYTHING!
The contest winner will receive a $200 shopping spree at Girl Friday so you can look HAWT and feel toasty all season long!
Website: girlfridayclothing.com
Blog: girlfridayclothing.blogspot.com
FB page: facebook.com/GirlFridayToronto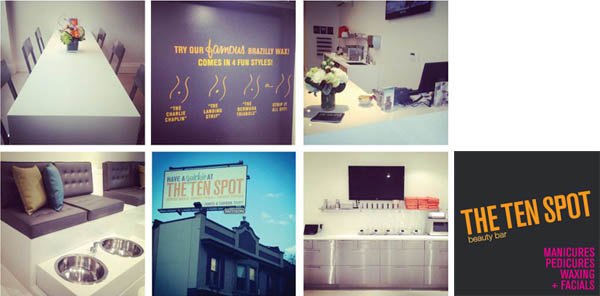 The Ten Spot
Dare to bare with the Ten Spot!
Less is definitely more this fall season! Testified directly by the enormous popularity of Ten Spot's signature service, The Brazilly! The ultimate anti-spa establishment, the Ten Spot prides itself on ditching the 'relaxation' mantra in favour of a fun chatty atmosphere where laughter flows as freely as hot wax J Winner will receive Ten Spot's, The Brazilly, along with after care must-haves: Foaming Body Buffer and the Whipped Body Cream, Oooh la la!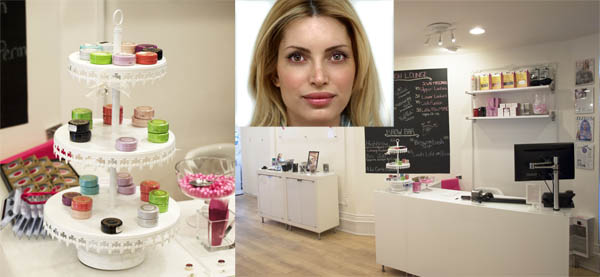 MYNC Lash Lounge & Brow Bar
Amp up your lash drama with MYNC Lash Lounge & Brow Bar!

As we all know, fall is the official kick off to Soiree Season! And MYNC wants to make sure that your lashes look their absolute best for all the hottest parties on your event docket! Jennifer Lopez who? All eyes will be on YOU, our lucky Fab Fall Fashion winner, as you will receive a "Born Lucky" set of lash extensions and "The Quickie" refill! This season is all about rocking a fabulous eye fringe, and MYNC has your lids covered. Literally!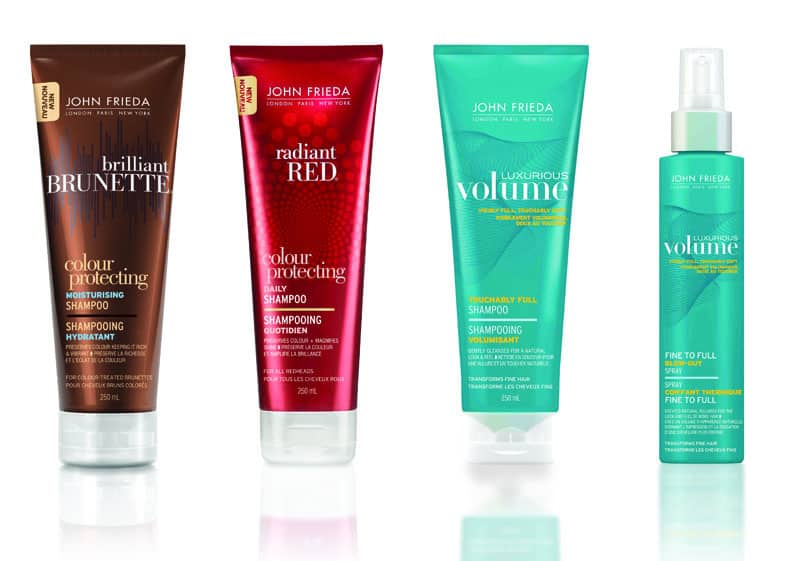 John Frieda
Turn heads with John Frieda!
This fall is ALL about embracing new and exciting hair trends! Cool browns, warm coppers and rich Bordeaux have never been hotter! Silky, evenly toned locks are all the rage! And Volume! Give us MORE VOLUME, JOHN FRIEDA!
One lucky winner will have their call answered and receive a bounty of salon quality products from John Frieda including Precision Foam Colour in this season's hottest shades (with three BRAND NEW colours!)
GREAT hair starts in the shower with the Luxurious Volume Shampoo and Conditioner duo to get natural-looking, touchably soft volume.
Brilliant Brunette and Radiant Red Colour Protecting Shampoo and Conditioner are a MUST and will keep your vibrant new hue looking fresh!
Transform your fine, flat hair into natural-looking, voluminous locks with Luxurious Volume Fine to Full Blow-Out Spray to complete your goddess look!"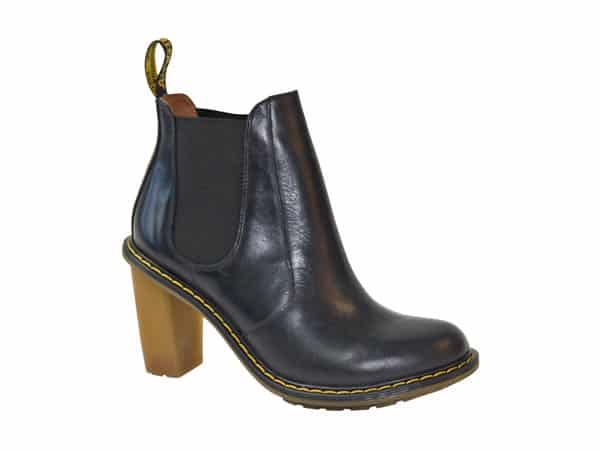 Dr. Martens
Look hot while crunching leaves in Doc Martens!
With so much variety and street cred to their name, Dr. Martens are ALWAYS on trend and go with EVERYTHING in your closet! Throw them on with jeans and a sweatshirt or use them to add some edge to a dress for the quintessential grunge goddess look. They are our go-to boots for every occasion or outfit and especially indispensable during the fall season. Right now, we're especially loving the Eloise booty, which our lucky winner will receive! See the entire collection here: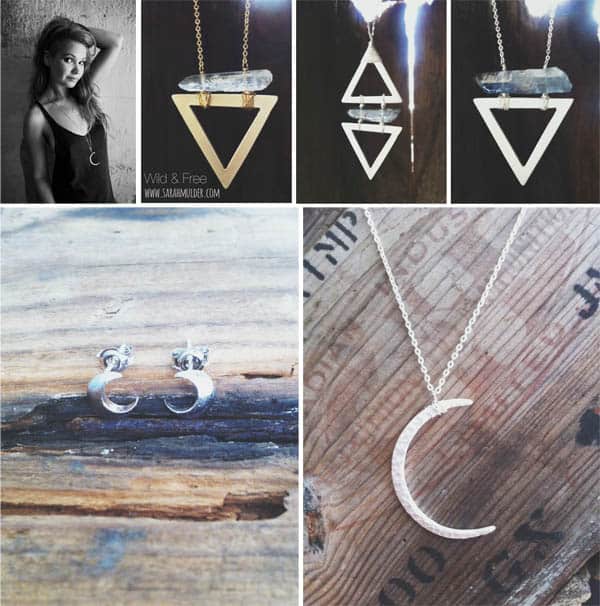 Sarah Mulder Art & Jewelry
Win THREE whimsical pieces by BC based jeweler Sarah Mulder
We were recently introduced to Sarah Mulder jewelry and immediately knew we'd discovered something special. Self taught, Sarah launched her label two years ago and in that short time her customer base has grown all across Canada; her collection was a favourite at this year's Celebrity Baskit-Style Lounge at TIFF.
Understated or complex – Sarah's pieces infuse tribal, mixed metal elements with feminine charm and elegance. Each one of her creations is limited run and can be worn alone as a statement piece or layered for a more dramatic look. Experiment with how you wear it as Sarah is gifting the contest winner with THREE pieces from her Smitten and the Wild & Free Collections!
Website: sarahmulder.com
FB page: facebook.com/sarahmulderjewelry

Art Gallery of Ontario
DAVID BOWIE IS at the AGO
DAVID BOWIE IS opens this Friday! We couldn't be more stoked. Musician, performer, artist, legend, rebel, style icon: David Bowie is…well, everything! We've danced to his hits, wept to his ballads and been inspired by his gender defying style since we first watched "Labyrinth."
From Bowie's Ziggy Stardust bodysuits to set design pieces from his Diamond Dogs tour and infamous Helmut and Newton portraits : This exhibit has it ALL.
Contest winner will receive tix to David Bowie is, as well as a gorgeous Bowie book with stunning photography and a $100 gift card to spend at the AGO gift shop! Let's Dance!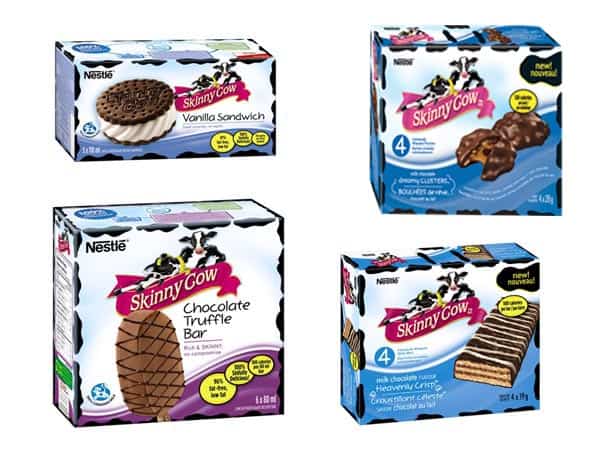 Skinny Cow
With Skinny Cow's delectable confectionary & frozen treats, you can indulge!
Chocolate Truffle Bar, Mint Chocolate Swirl Cup, Cookies n'Cream Sandwhich, Milk Chocolate Dreamy Clusters…are you salivating yet?
Skinny Cow's decadent, irresistible full size treats taste GREAT and are less than 150 calories! No more stressing about your skinny jeans; we LOVE you Skinny Cow! Get the skinny on our Fabulous Fall Fashion must-haves while indulging in our favourite Skinny Cow offerings without the guilt! Our grand prize winner will also be able to take snaps of their fall looks as Skinny Cow is gifting her a digital camera along with a yummy assortment of product samples!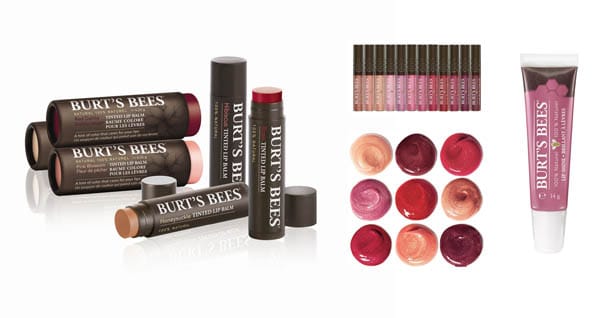 Burt's Bees
Give your lips some love and luster this fall with Burt's Bees!
We love the crisp fall air but the change of weather can sometimes leave our lips feeling dry and chapped. To keep our lips smooth, feeling good and looking great – we've enlisted Burt's Bees. Their range of lip products are super moisturizing and come in an amazing array of colours we LOVE!
For a natural, barely there look, our go-to is the Burt's Bees Tinted Lip Balm. Available in 9 sheer shades, it nourishes your pucker with Shea Butter and Botanical waxes all day
long!
If you're looking to amp things up, Lip Shine provides a perfect glassy shine while coating your lips with soothing Apricot Wax and Sunflower oil; there are 6 sweet shades to chose from!
Or, if colour is what you're after, the Burt's Bees Lip Gloss will rock your world with 12 shades and is loaded with nourishing oils and a rich pearlized finish with high shine impact!
Our Fabulous Fall Fashion Essentials winner will receive a plethora of our favourite body and skincare products as well as Burt's Bees ENTIRE line of lip colour and balms! Muah!
burtsbees.ca/natural-products/lips-lip-colour/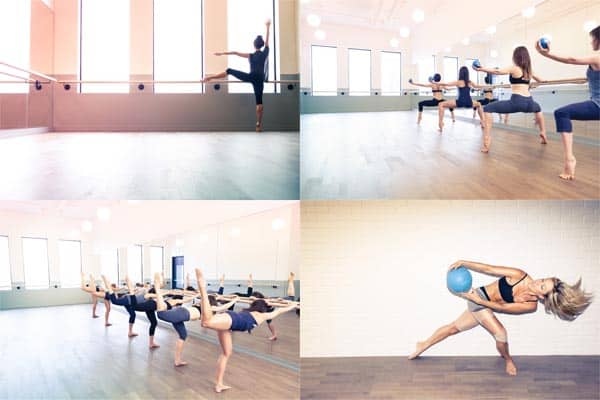 Barreworks
Dance into fall with Barreworks!
Have you fantasized about being a prima ballerina? Or, watched "Center Stage" enough times to recite dialogue from the entire film?
Finally, the dream can be reality…well, sort of. At the very least, thanks to Barreworks, you can achieve a ballet dancer's lean, elegant and ultra toned bod with a workout that combines fitness training, core conditioning, yoga, pilates, and a ballet barre!
Winner will receive a 10 pack of classes and a BarreNourish nutrition consultation so you can look and feel your best, and maybe even throw down a killer pirouette in the clubs.
Enter for a chance to be our Fabulous Fall Fashion winner! Valued at approximately $1800, this is a HUGE win for one very lucky reader!
There are 2 ways to enter!
Email contests@shedoesthecity.com with subject line "I want your fab fall essentials!"
Tweet, "@Shedoesthecity, pick me to be the #SDTCFabFall winner! I love your fall essentials!"
Contest closes October 20th at 6pm EST. Winner will be notified by October 21st at 4pm EST.
We wish you a wonderful fall full of adventure!
Good luck! Xo Shedoesthecity
Open to Canadian citizens. Must be 19 years of age to enter. Shedoesthecity will require proof of age from winner.