Park dates, beach hangs, BBQs and hikes—summer, we loooove you so much! To celebrate our favourite season, we've brought together all our summer essentials from companies we LOVE to create an irresistible prize pack that one seriously lucky reader will win. What's in it?  Everything you need to have the most fun, exciting and memorable summer of your life!
The winner receive an amazing pair of kicks from PUMA's x McQ, a $100 gift card from LOFT, a 10 class pass to Downward Dog Yoga, a bounty of products from NIVEA, snacks galore from Neal Brothers, a summer stacking set from Jenny Bird, the sweetest treats from Skinny Cow, passes to the Art Gallery of Ontario, a year-long supply of Crest's brand new Whitestrips and a series of 6 spray tans from Saul's Beauty Shop! OMG!
One lucky lady will score ALL of our summer must-haves valued at approximately $1500. And…it could be YOU!
Enter NOW for a chance to be our grand slam #SummerLovin winner!
There are 2 ways to enter!
Email contests@shedoesthecity.com with subject line: I want your Summer Lovin' essentials!
Tweet: @Shedoesthecity, pick me to be the #SummerLovin winner! I love your summer essentials!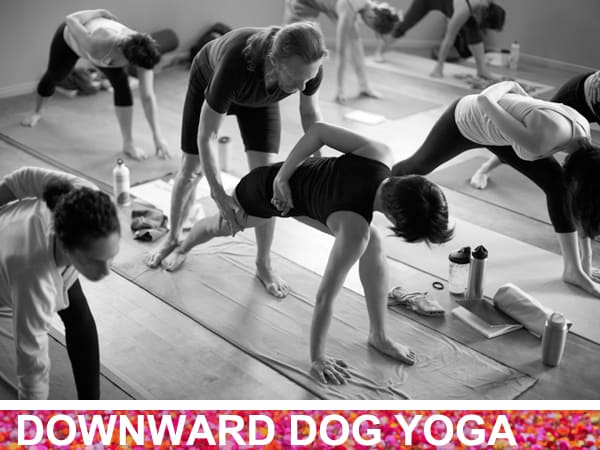 Find Peace and Tranquility at Downward Dog Yoga
No matter how annoying, upsetting or just plain boring things get, we can always count on yoga to make everything better. It grounds us. It makes us see beauty in the ordinary, find excitement in stillness and meaning in our breath. But, not all yoga classes were created equal.
Over the years, we've had the most calming and powerful yoga experiences at Downward Dog Yoga. In addition to being socially conscious and community driven, they have A LOT going on! This summer, we can't wait to try out their Mysore program, aaaand, we're even thinking about enrolling in Teacher Training later in the year to take our practice even further!
Our Summer Lovin' winner will experience the magic of Downward Dog Yoga for themselves with a complimentary 10 class pass!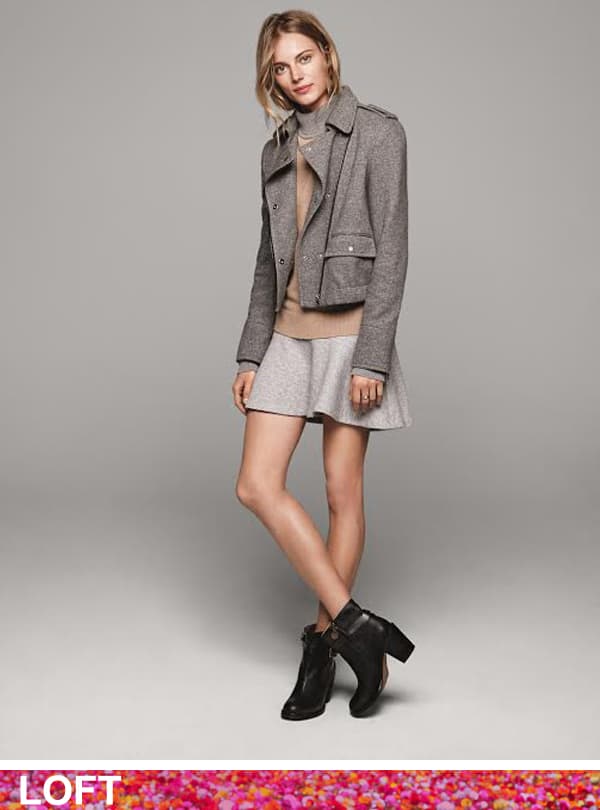 $100 LOFT Gift Card
Summer days are great, but summer nights are even better! Backyard BBQs, cozy fire pits with roasting marshmallows, long walks on the beach after sunset…yes please! And, we know exactly how to look cute and stay comfy during those magical but chilly Toronto evenings.
LOFT's latest collection is designed with transitional dressing in mind. It's the perfect way to integrate layers and rich, fall colours into your summer wardrobe while keeping your look fun, fresh and effortless!
We're especially coveting the sweatshirt-inspired dresses and jackets which will look great with EVERYTHING you own and go on to become your fall staples. But don't worry, you'll always have those SU-UMMER NIIIIIIIGHTS (Tell me more, tell me more…).
Check out all the newest arrivals at LOFT HERE!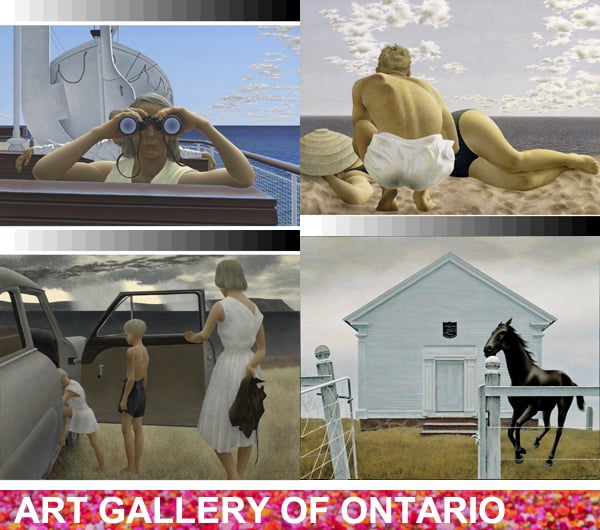 Alex Colville at the AGO
What's on your summer bucket list? On ours: checking out the Alex Colville exhibit at the Art Gallery of Ontario! Opening on August 23rd, Alex Colville is the largest exhibition of the Canadian painter's work ever held, featuring over 100 paintings.
Visitors will explore Colville's breadth and significance through thematic pairings with the work of notable figures from pop culture – some of whom have been directly inspired by Colville – including filmmakers Sarah Polley, Stanley Kubrick, Wes Anderson and the Coen Brothers; artists Itee Pootoogook and Mary Pratt; and acclaimed author Alice Munro, among others.
We couldn't think of a lovelier way to spend an afternoon, so we're gifting our lucky winner passes to the AGO and a gift certificate to shopAGO!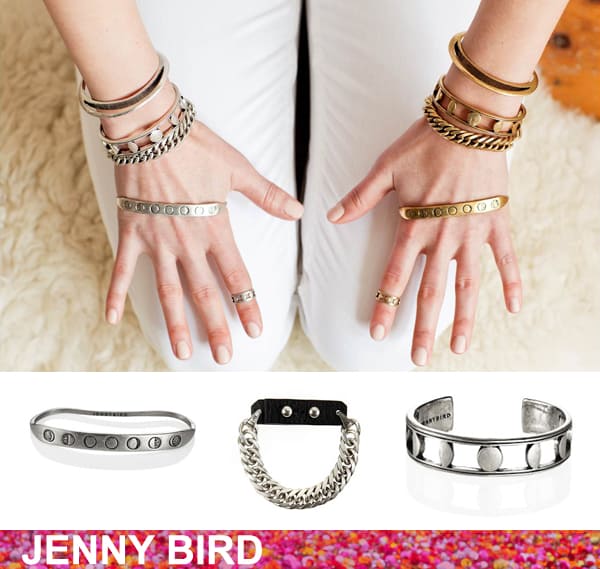 Win 3 Gorgeous Pieces From Jenny Bird
We've been coveting Jenny Bird jewellery since we laid eyes on her very first collection in 2009. Now, the Toronto-based designer's line is carried in over 600 specialty boutiques and 11 countries, and her beautiful creations occupy the wrists, neck and fingers of Toronto's most stylish women and even Hollywood celebs!
Imagined for an uptown dolly with a boho-spirited, downtown 'tude, Jenny Bird's Summer Collection is STUNNING and very wearable. Our  lucky winner will receive the Summer 14 Essential Stacking Set, which includes the Moonsong Cuff, Hustle n Flow Bracelet and the Luna Pass Palm Cuff. Amazing, right?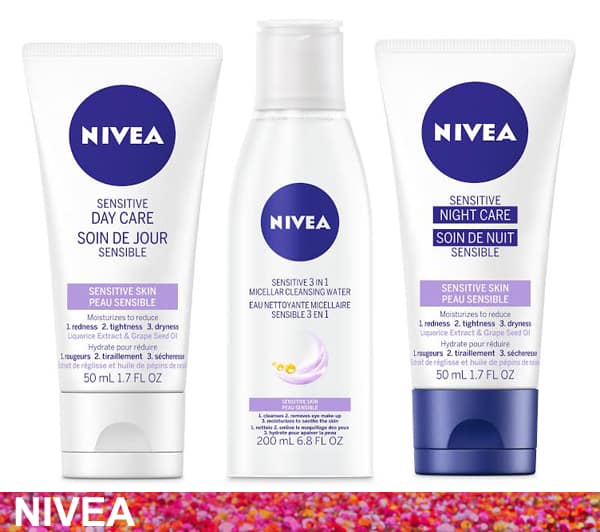 Kiss Sensitive Skin Goodbye with NIVEA
As much as we love the sun, hours of beach bumming and park hanging have left our skin feeling sensitive and dry. NIVEA to the rescue! With three new products aimed to tackle symptoms of irritable, sensitive skin (Sensitive Day Care, Sensitive Night Care and Sensitive 3 in 1 Micellar Cleansing Water), our skin has never felt better! Harsh summer rays, chilly winds and rain—we're no longer afraid of you. With NIVEA, there's no fight our skin can't win!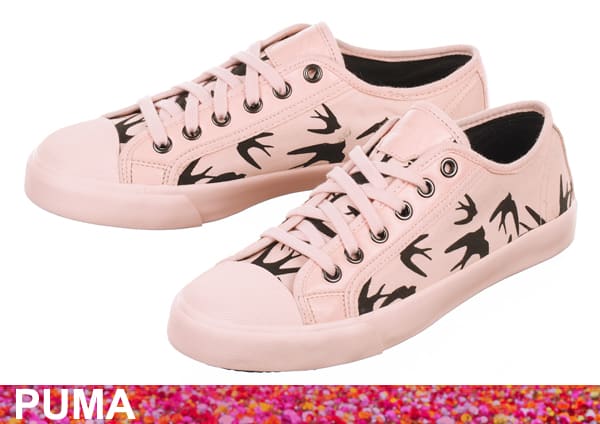 We're Obsessed with PUMA's Newest Collaboration with McQ
What do you get when PUMA collaborates with McQ? A collection of sports wear that we want to live in ALL summer long! Permeated by prints and silhouettes inspired by the human anatomy like ribcages and tendons, the pieces pay homage to Alexander McQueen's dark and rebellious sensibility in a way that makes our hearts happy. Upping the cool factor even more is the contrast between Sarah Burton's gothic styling and PUMA's contemporary fabrications, which makes each item equally unique and wearable.
Our grand slam winner will receive the most PERFECT pair of sneakers that we've ever laid eyes on; they're seriously amazing. But, then again, we what else could we expect from the union of two of the most innovative and iconic brands in the world?
Shop PUMA HERE!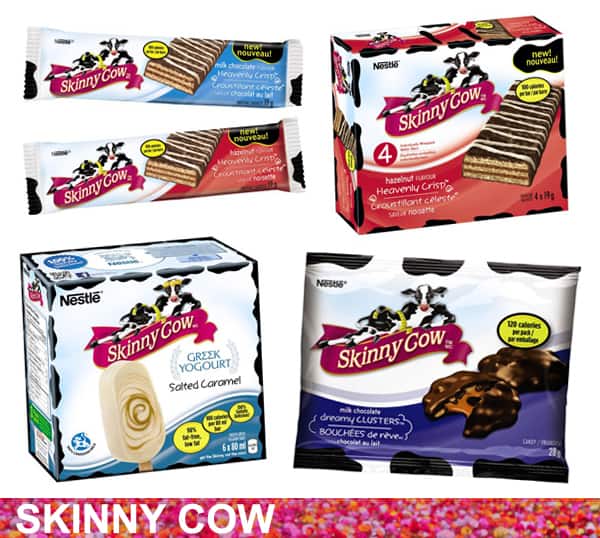 Skinny Cow Makes Summer Even Sweeter
This summer, we're all about keeping things in balance by eating well, staying active and having loads of fun in the sun. Wanna know what our secret weapon is? It's Skinny Cow!
At 150 calories (or LESS!), we indulge  in our favourite Skinny Cow frozen treats (have you tried the Greek Yogourt bars? Sooooo good!) in the park, or snacking on Dreamy Clusters Milk Chocolates  or Dreamy Clusters Dark Chocolates in between meals!
Our grand prize winner will receive a plethora of the most delish Skinny Cow goodies so she can treat herself, and her pals, allllll summer long!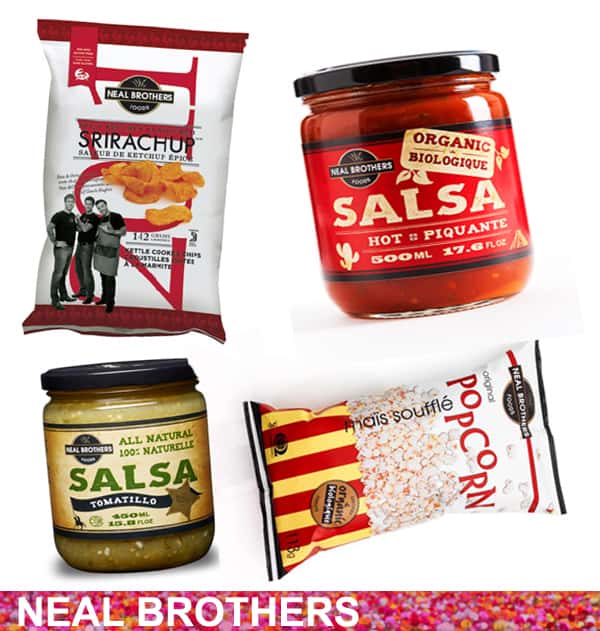 Snack Right with New Chip Flavours
Have you heard? Neal Brothers Foods has partnered with two world-renowned chefs to create new and exciting chip flavours: Delhi-licious and…wait for it…Srirachup! OMG!
The better way to snack, Neal Brothers Foods has been making delicious foods and condiments since 1988 using natural ingredients and a whole lotta love and care.
Our very lucky winner will receive a basket full of all our favourite Neal Brothers snacks, perfect for entertaining pals, or keeping for yourself…we won't judge!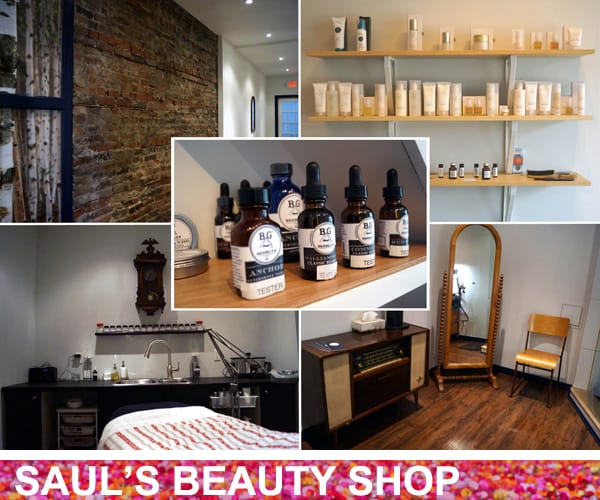 Get Your Tan On at Saul's
At the risk of sounding like a Kardashian, we've recently come to the conclusion that everybody really does look better with a tan! A couple of weeks ago, we got to try out the full body spray tan at Saul's Beauty Shop, and it was amazing; we're totally HOOKED! It goes on super smoothly and and the colour is rich, even and completely orange-free!
In addition to their spray tanning services, Saul's prides itself in being free of petrochemicals and SLS, and offers a variety of waxing services, facials and beard conditioning treatments.
With 6 complimentary spray tans from Saul's, our Summer Lovin' winner will look like a bronzed goddess all summer long!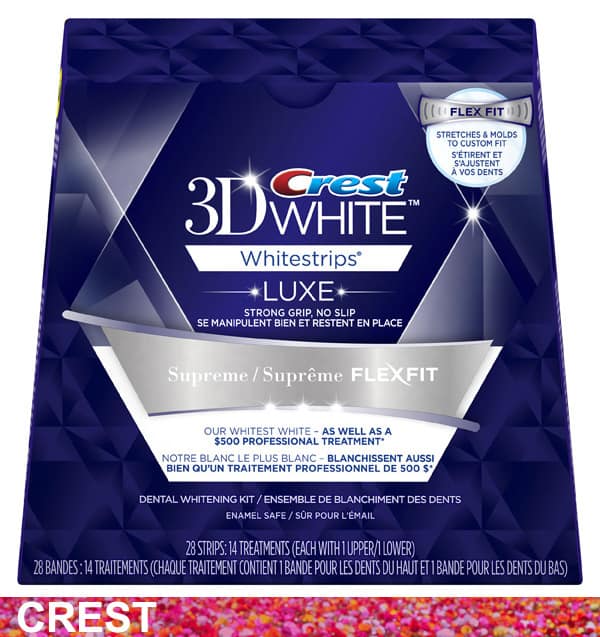 Smile Bright with Crest
We've been obsessed with Crest's whitening products for a looooong time, so we can't wait to try out the latest addition to the fam, the Crest 3D White® Whitestrips Luxe Supreme FlexFit! The brand new FlexFit technology allows for a bendier, more customized fit and easier application. Aaaand, it provides 30% more whitening coverage, WOOT!
Our winner will receive not one, not two, but THREE packages of Crest 3D White® Whitestrips Luxe Supreme FlexFit so she can have the whitest and brightest smile for summers to come!
Get all the deets HERE!
There are 2 ways to enter! 
Email contests@shedoesthecity.com with subject line "I want your Summer Lovin' essentials!"
Tweet, "@Shedoesthecity, pick me to be the #SummerLovin winner! I love your summeressentials!"
Contest closes Sept 5th, 2014 at 4pm EST. Winner will be notified by Sept 8th at 4pm EST.
Good luck!
xo 
Shedoesthecity
Contest is open to Canadian citizens only. Must be over 19 years of age to enter. Shedoesthecity will require proof of age from winner.