It's time for the Film Nerd Super Bowl, AKA The Toronto International Film Festival. TIFF, as it's affectionately referred to by Torontonians, is the largest public film fest in the world. That means the programming guide is roughly the size of Harry Potter and The Deathly Hallows. Dear reader, we know you are very busy and important and may not have time to read through a detailed description of each motion picture competing at this year's festival. That's why I did the work for you, because I don't have anything better to do. For your convenience, this is She Does The City's curated list of powerful films to catch at this year's TIFF.
What was our selection method, you ask? TIFF's mission is "Transforming the way people see the world through film," so She Does The City selected fifteen works that do just that. Addressing diverse topics, including life at a Bolivian prison, sexist tennis players, and the death of a Russian dictator, these films are sure to blow your mind almost as much as Beyonce's Lemonade.
Now, don't forget to get up extra early on September 4th to secure your tickets. Passes to individual screenings can be bought online, or over the phone in the comfort of your own home. They can also be acquired IRL the day of the screening in the world's longest rush lines. (Make sure to pee before you get there, or risk disaster.)
Now, relax, sit back, and let us be your TIFF spirit guides!
Alias Grace (Dir. Mary Harron)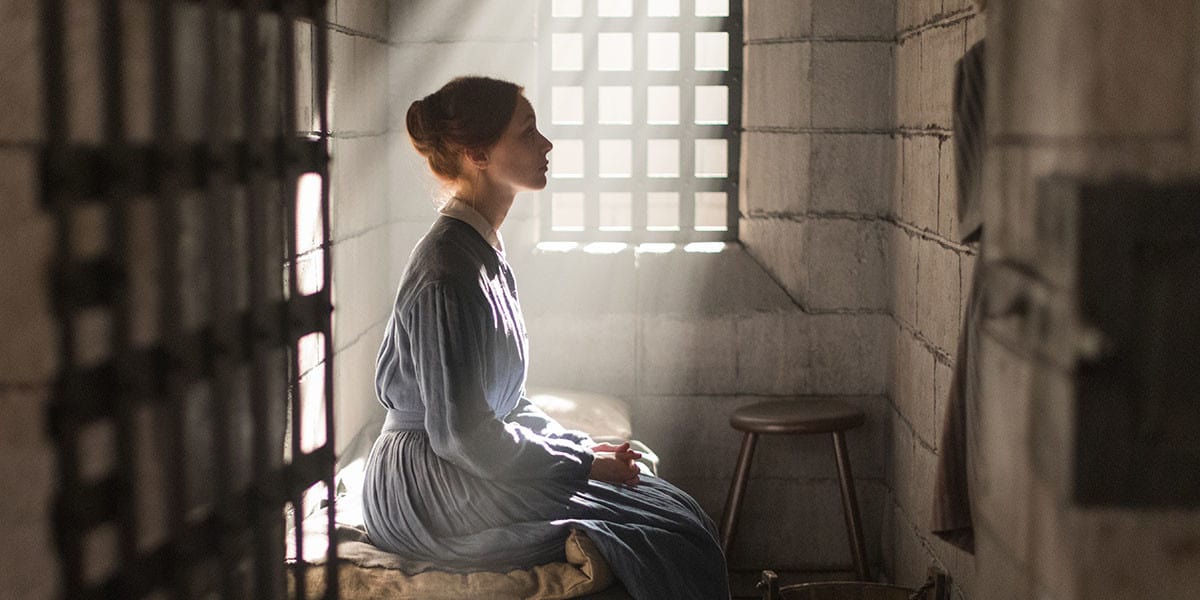 Who's In It: Sarah Gaddon
What It's About: In recent years, TIFF has started premiering television series' in addition to films. Set to air on CBC in late September, Alias Grace is a six-part adaptation of Margaret Atwood's classic novel. Adapted for the screen by the incomparable Sarah Polley, it depicts the true story of Grace Marks, a housemaid imprisoned in Kingston Penitentiary – perhaps wrongfully – for the 1843 murder of her employer.
Why We're Talking About It: Television adaptations of Margaret Atwood novels are so hot right now. After The Handmaid's Tale became of the most talked about shows of the spring, we're excited to get a sneak peak of a series that is to be The Big Hit of the fall. We're used to watching lush historical dramas like Downton Abbey, which gloss over the oppression faced by servants. A gritty, class-aware drama like Alias Grace is therefore a refreshing representation of the past.
April's Daughter (Dir. Michel Franco)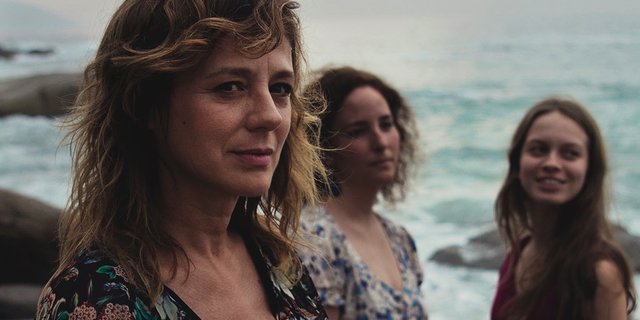 Who's In It: Emma Suarez, Ana Valeria Becerril
What It's About: After a successful showing at Cannes, April's Daughter is making its way to TIFF. This Mexican-made production examines the lives of a pregnant teen called Valeria, and April, her estranged mother. Strapped for cash and concerned about her child's future, Valeria reaches out to her mother for help. This attempt to re-establish a relationship with April, however, proves ill fated, re-establishing their dysfunctional and damaging dynamic.
Why We're Talking About It: Family dysfunction affects basically everyone on the planet at some point. Films that examine the effects of familial tension can be wonderfully cathartic, so bring Kleenex. Not only are such stories valuable for this process of catharsis, but exposure to them also helps viewers identify unhealthy patterns in their own lives.
Battle of the Sexes (Dir. Jonathan Dayton and Valerie Faris)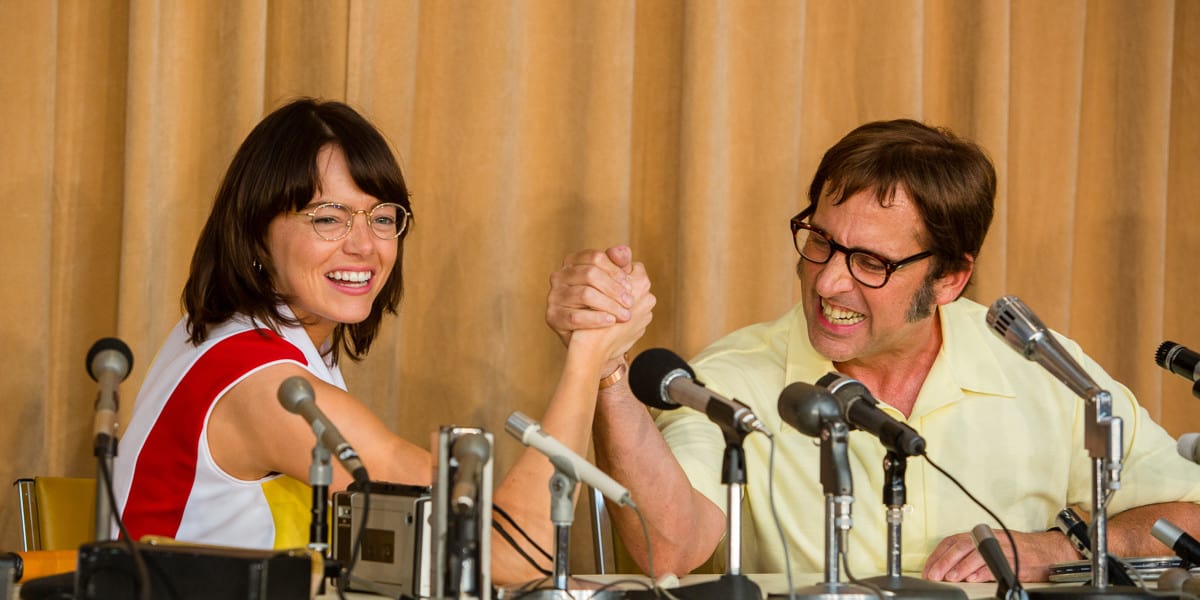 Who's In It: Emma Stone and Steve Carell
What It's About: It's the empowering, true story of the famous 1973 tennis match where sports legend Billy Jean King beat the chauvinist Bobby Riggs. Sadly, King's victory didn't end sexism for good, but it did inspire millions of women to believe in their own potential.
Why We're Talking About It: Firstly, we're always game to watch a movie where the misogynist loses. And, unlike the 2001 film When Billie Beat Bobby, this version of the story acknowledges King's lesbian identity. We're definitely here for a mainstream Hollywood movie that doesn't straightwash a feminist icon.
Black Cop (Dir. Cory Bowles)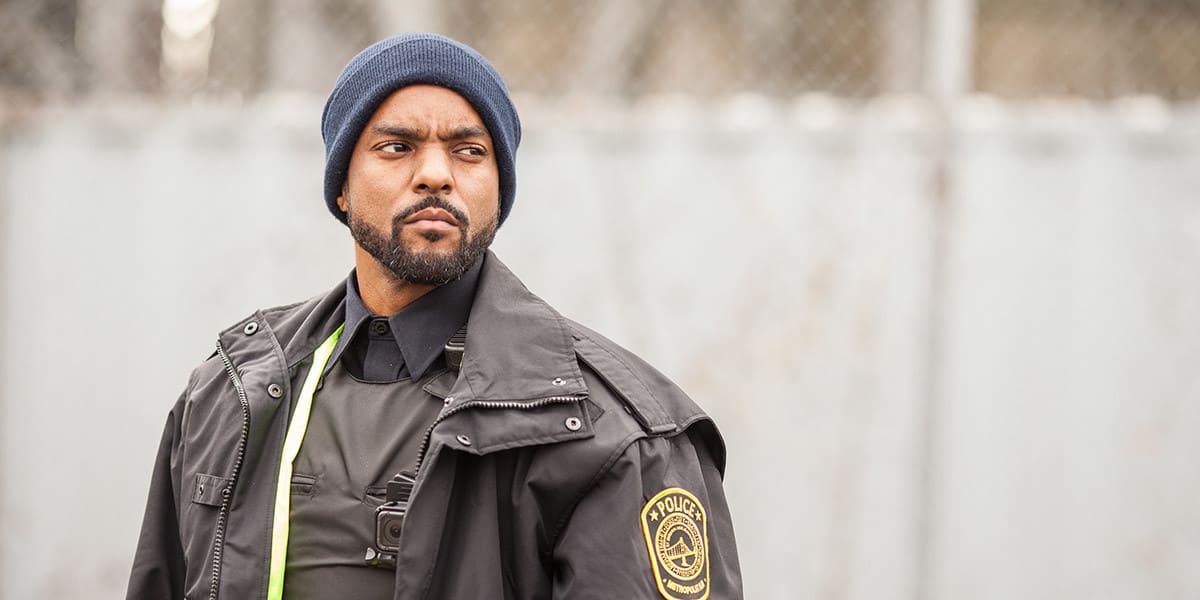 Who's In It: Ronnie Rowe Jr., Sophia Walker, Lanette Ware, Ambyr Dunn
What It's About: Black Cop is a revenge story about a black police officer who seeks retribution after being profiled and assaulted by his colleagues. The film tackles race relations in Canada with a provocative, satirical tone.
Why We're Talking About it: So much attention is paid to the appalling racism south of our country's borders, but it is essential for Canadians to acknowledge the racism rampant in our own country too. Black Cop harnesses the power of art to force viewers to confront the high costs of racial profiling and police brutality in Canada.
Breathe (Dir. Andy Serkis)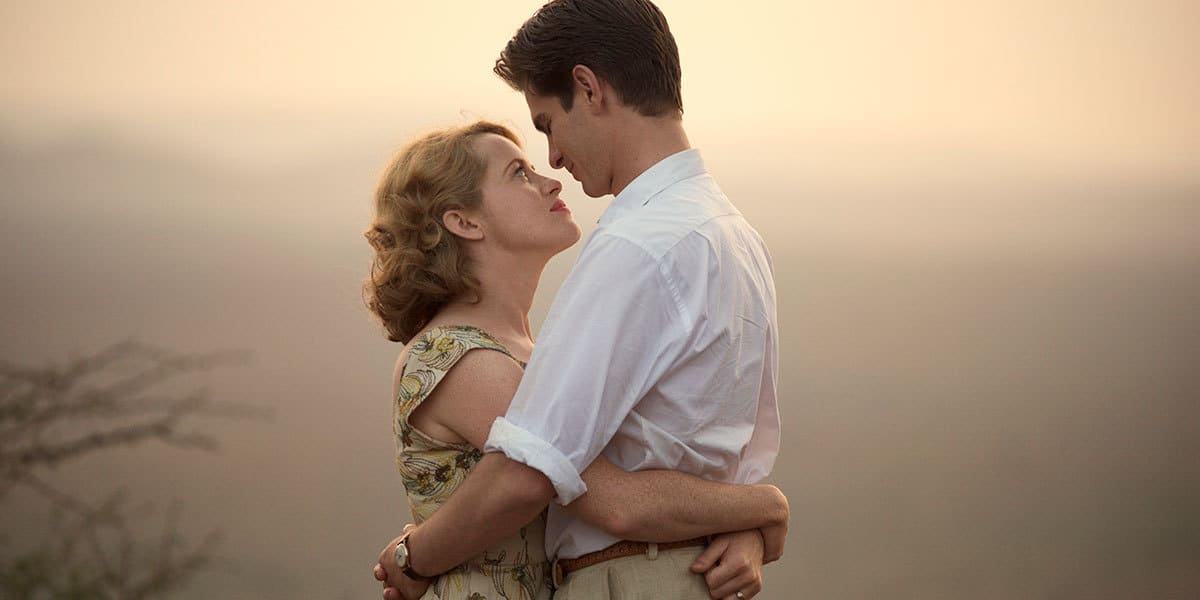 Who's In It: Claire Foy, Andrew Garfield
What It's About: Breathe is the story of real-life disability rights advocates, Robin and Diana Cavendish. After Robin becomes paralyzed from polio, he and his wife Diana work to restore his quality of life. In time, Robin's personal quest to live his best life also changes the world.
Why We're Talking About It: In 2017, physically disabled people still do not have equal access to the activities and experiences able-bodied people take for granted. It's time mainstream cinema brought us more stories about the heroes of the Disability Rights Movement and the tactics they use to create change.
The Death of Stalin (Dir. Arnando Iannucci)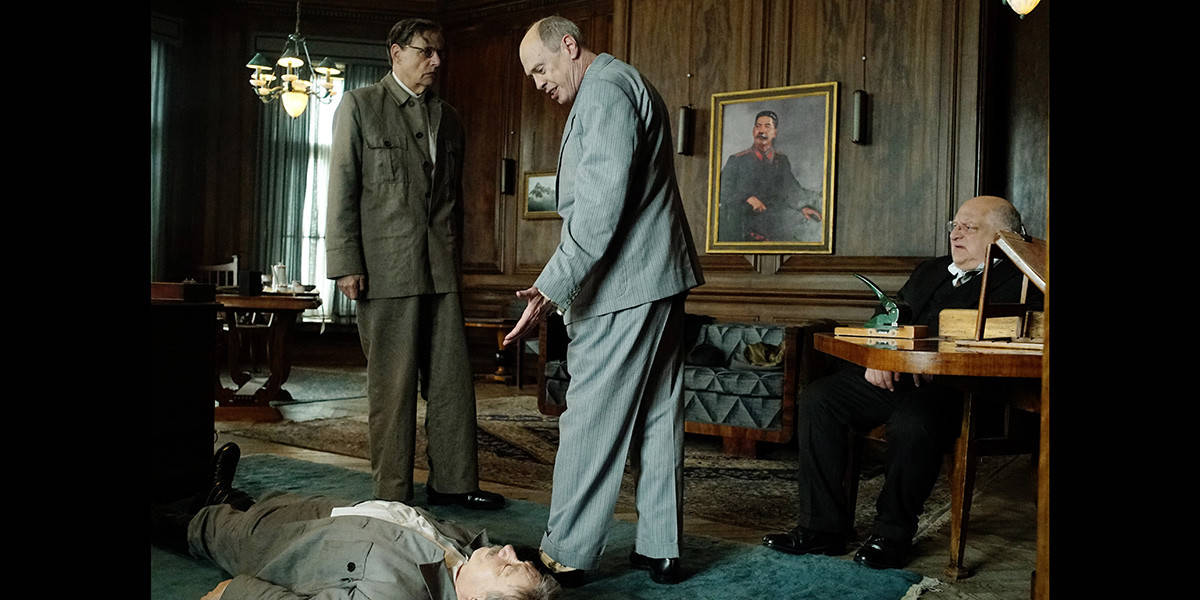 Who's In It: Richard Brake, Olga Kurylenko, Jeffrey Tambor
What It's About: From the creators of HBO's Veep, The Death of Stalin is a satirical period piece that's part drama, part comedy, all irreverence. Set in the Soviet Union, the film chronicles the aftermath of dictator Joseph Stalin's death. With biting humour, it portrays the members of Stalin's inner circle as each one schemes to be his replacement.
Why We're Talking About it: Because what's more topical in 2017 than an old, corrupt dictator and his entourage of cronies? Sadly, the answer is nothing. Stalin may have died in 1953, but this story feels frighteningly contemporary.
Call Me By Your Name (Dir. Luca Guadagnino)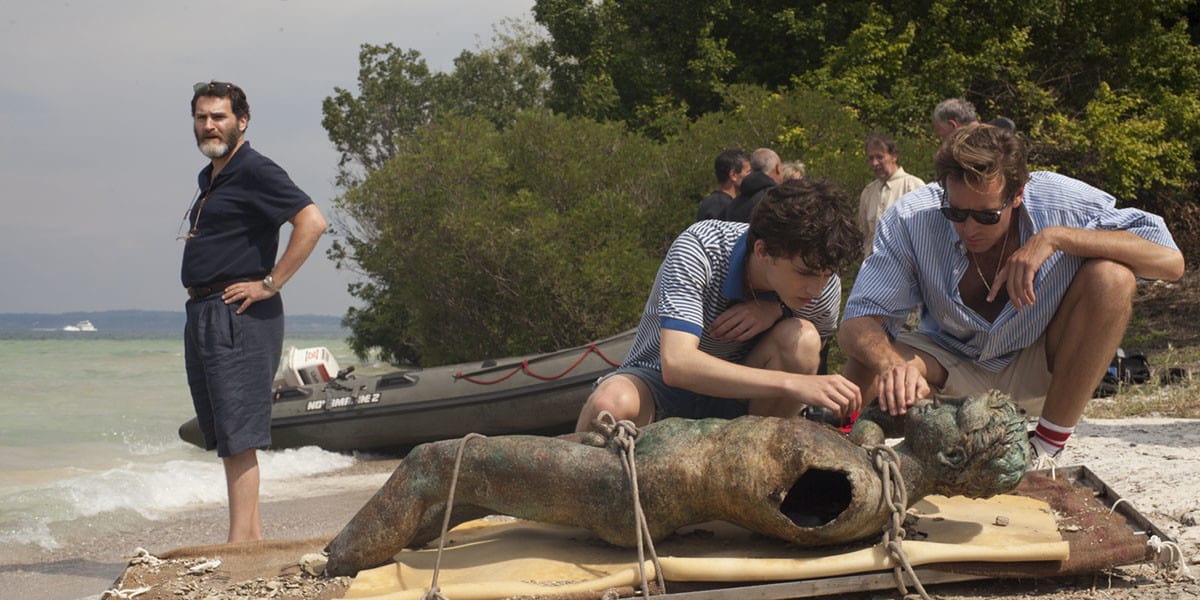 Who's In It: Armie Hammer, Michael Stuhlbarg, Amira Cesar
What It's About: Based on the novel of the same name by Andre Aciman, Call Me By Your Name tells the story of a passionate love affair between a seventeen-year-old boy and a slightly older man. Set in Italy in the 1980s, this LGBT love story delivers eye candy in the form of Armie Hammer (AKA my Imaginary Boyfriend) and the Italian countryside. It's a veritable feast for the senses!
Why We're Talking About It: There are plenty of nostalgic, bittersweet coming-of-age love movies about straight youth in the 1980s. It's high time we saw a gay version of that story on our movie screens!
Chappaquiddick (Dir. John Curran)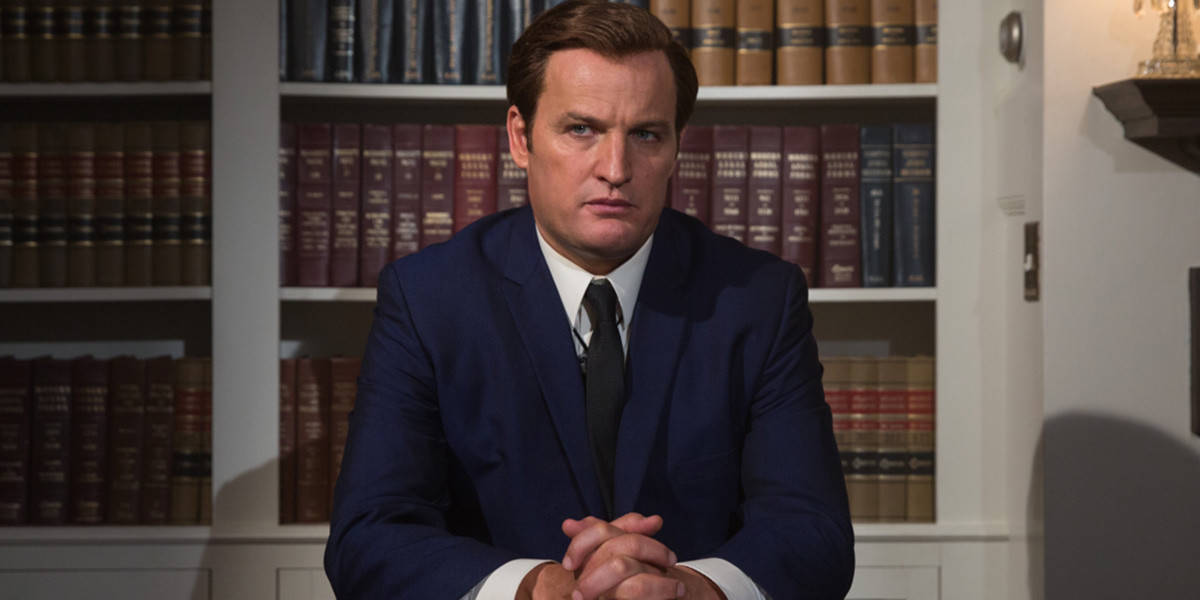 Who's In It: Kate Mara
What It's About: Chappaquiddick is director John Curran's interpretation of one of the most infamous events in twentieth century American politics. In 1969, Senator Ted Kennedy drove off a bridge on Chappaquiddick Island, killing campaign specialist Mary Jo Kopechne. The degree to which Kennedy was culpable for Kopechne's death has been a lightening rod for speculation and conspiracy theories ever since.
Why We're Talking About It: It has long been theorized that reckless driving on the part of Senator Kennedy may have caused the accident that took Kopechne's life. This historical drama examines how spin doctors used the 1969 moon landing to distract from Ted Kennedy's involvement in Kopechne's death. Frankly, we're relieved to see a mainstream Hollywood movie examine how privilege can enable the rich and powerful to avoid blame and accountability.
Cocaine Prison (Dir. Violeta Ayala)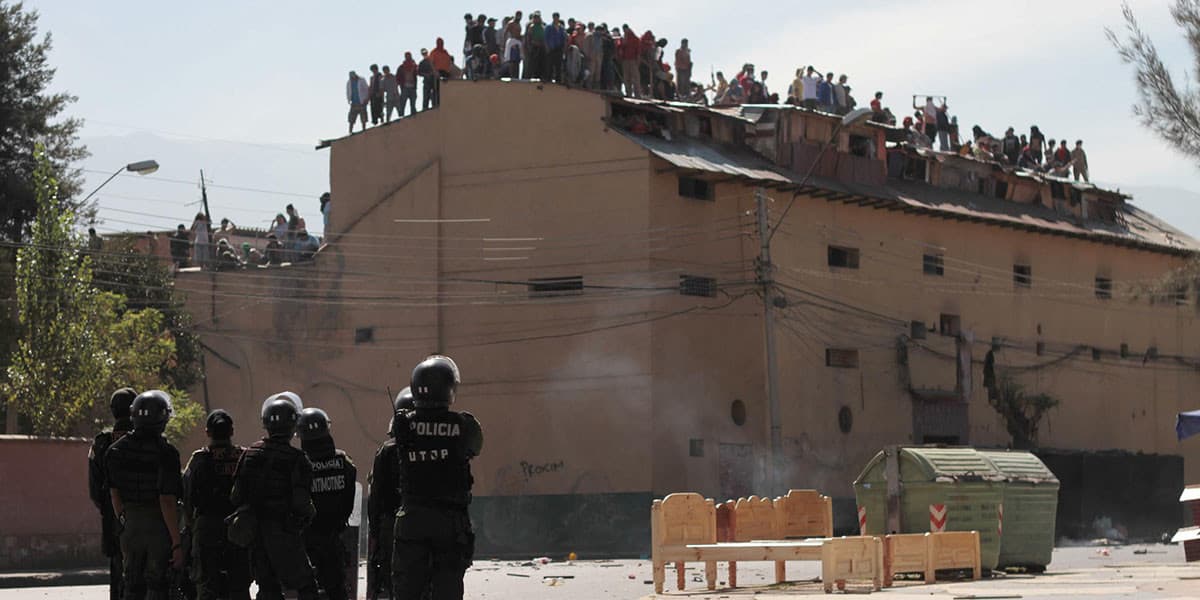 Who's In It: The prisoners from San Sebastian Prison
What It's About: A documentary set largely in San Sebastian, an open-air Bolivian correctional facility, Cocaine Prison is an intimate portrait of the lives of those forced to live there. The prisoners are largely young and disenfranchised individuals who have been prosecuted as scapegoats, while the wealthy bosses of the drug trade go free.
Why We're Talking About It: This nuanced portrait of The Cocaine Trade illustrates how the people who work in it are not necessarily mercenary villains, but often cogs in a machine they do not control.
Custody (Dir. Xavier Legrand)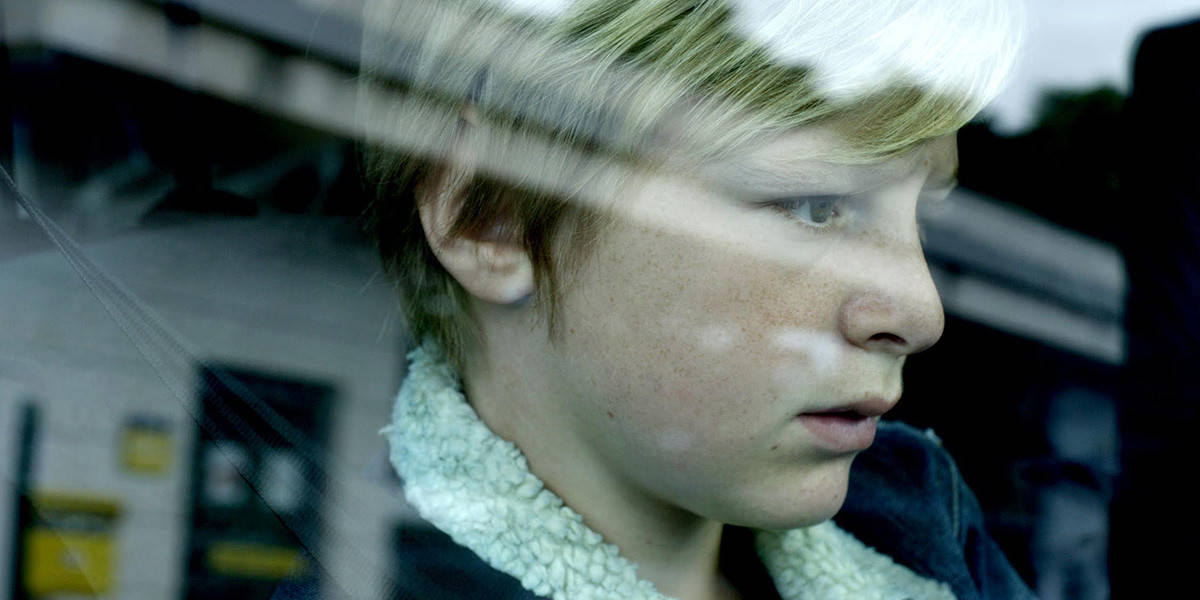 Who's In It: Denis Menochet, Thomas Gloria, Lea Drucker
What It's About: Custody is a French-language drama that explores the terror of growing up in an abusive home. At the centre of the plot is Julien, a young boy whose mother is desperate for sole custody of her son. The court, however, rules in favour of joint custody, requiring Julien to live part-time with a volatile and violent father.
Why We're Talking About It: In 2017, child abuse is regrettably still common. This film provides a harrowing portrait of one child's experiences, demonstrating how children are the ones who pay when custody battles go wrong.
The Florida Project (Dir. Sean Baker)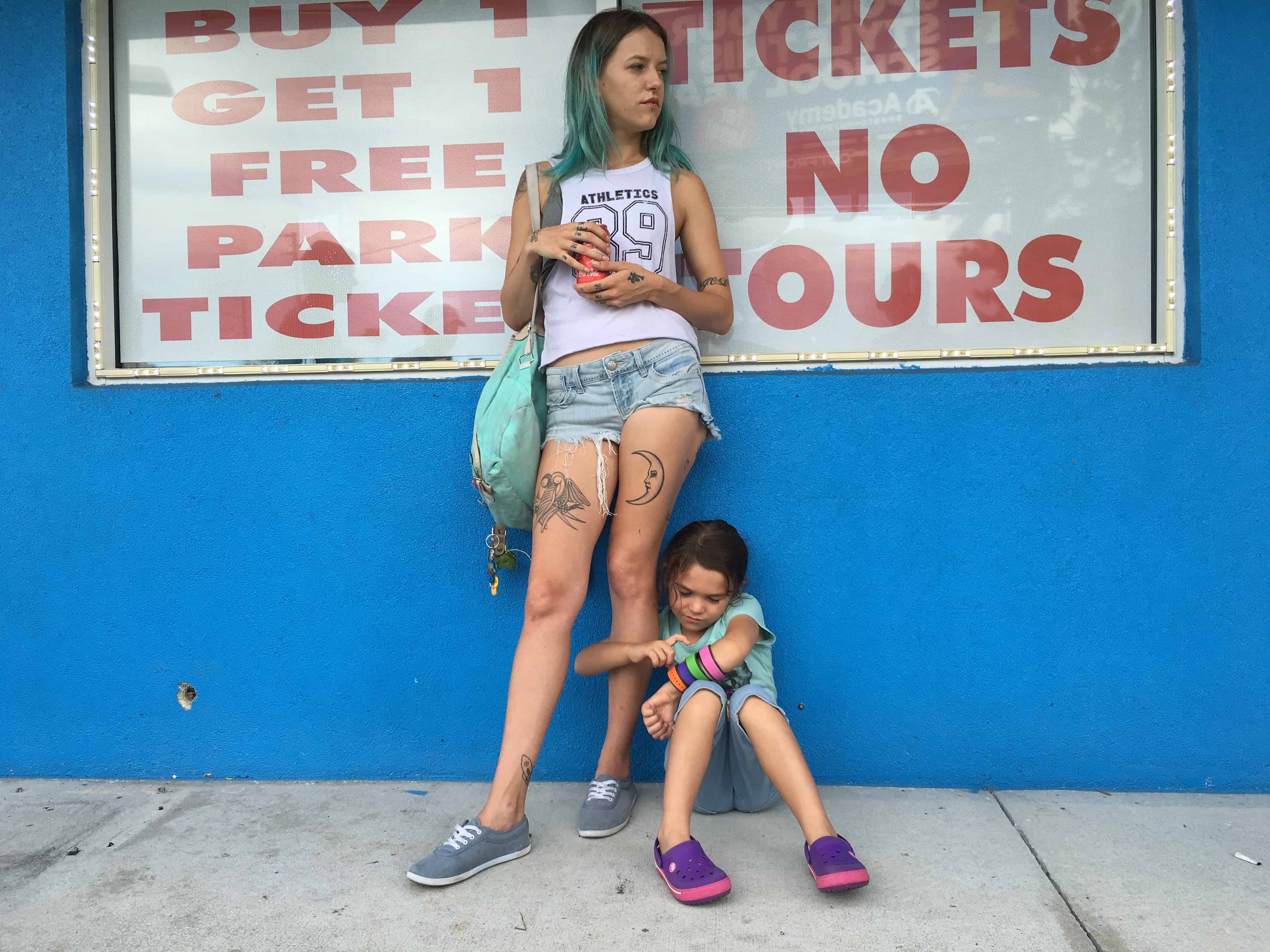 Who's In It: Willem Dafoe, Brooklyn Prince, Bria Vinaite, Valeria Cotto
What It's About: Sean Baker's follow-up to his 2015 masterpiece, Tangerine, The Florida Project is a story of poverty, the wonders of childhood, and community. Set in Orlando at a cheap roadside motel, this film follows a young mother's struggle to make ends meet, while her precocious daughter seeks out adventure and happiness.
Why We're Talking About It: Income inequality did not end with Occupy Wall Street. The poverty faced by thousands of families across North America is often ignored on screen in favour of aspirational images of glitz and glamour. We're gratified to see such a director as capable as Baker create a portrait of a cash-strapped family's quest to survive.
Grace Jones: Bloodlight and Bami (Dir. Sophie Fiennes)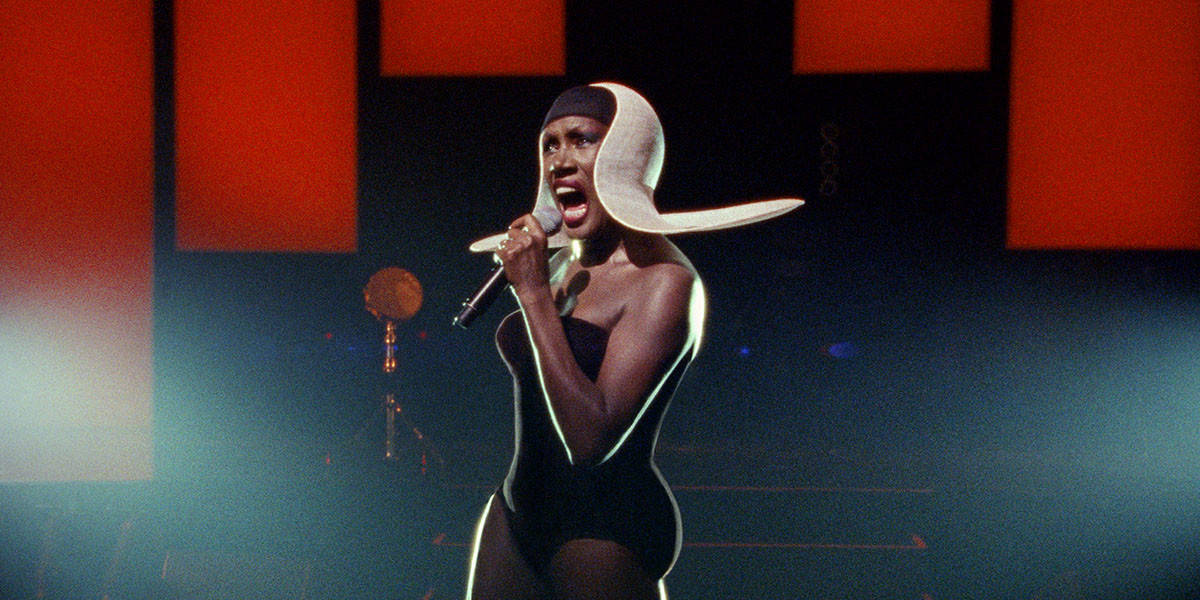 Who's In It: Grace Jones ('nuff said).
What It's About: This artistic documentary examines the life and times of Jamaican model/singer/actress Grace Jones. It peels back the layers on the icon, examining her onstage personae, and the person behind the art.
Why We're Talking About It: Grace Jones is the coolest human being ever to walk planet earth. That means we're not interested in knowing you if you don't want to see this movie too. Let's all watch it, then stay up until dawn braiding each other's hair and discussing our favourite Grace Jones lyrics!
Lady Bird (Dir. Greta Gerwig)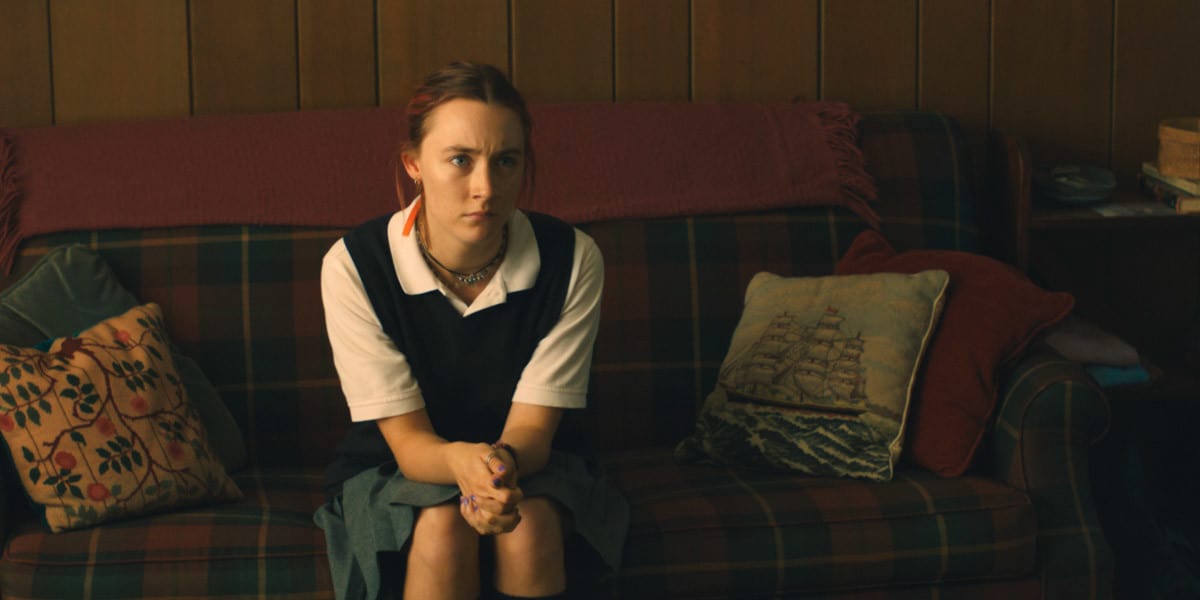 Who's In It: Saoirse Ronan, Laurie Metcalf, Lucas Hedges
What It's About: Lady Bird tells the story of a high school student – who interestingly is called Lady Bird – desperate to escape her suburban life in Sacramento. In an effort to distract university admissions officers from her mediocre math marks, Lady Bird joins her school's theatre club. Soon, this experience introduces her to a new world of creativity and possibility.
Why We're Talking About It: We've been fans of Greta Gerwig since first seeing her play opposite Ben Stiller in Greenberg. As an actress, Gerwig has made her career playing young women struggling to grow up (Remember Frances Ha?). We're therefore intrigued to see this indie darling take the wheel and direct her own coming-of-age story. Plus, we're always here for movies that take adolescent girls seriously.
Molly's Game (Dir. Aaron Sorkin)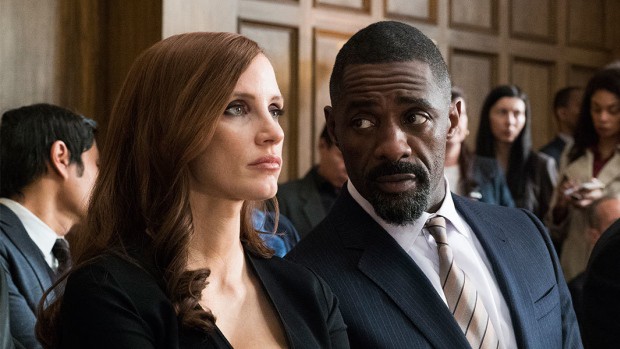 Who's In It: Jessica Chastain, Idris Elba, Kevin Costner
What's It's About: Molly's Game is a movie based on the true story of the real-life Molly Bloom, a twenty-something woman who ran the most exclusive (and infamous) high-stakes poker game in the world. Little does Molly know, in addition to movie stars and business moguls, her clients include the Russian mob.
Why We're Talking About It: There are countless movies about men who get drawn into society's seedy underbelly (Hello, basically every movie made by Martin Scorsese), but almost no stories where women get to be at the centre of some unsavoury action. We're game to see a major motion picture about a strong female character who gets her hands a little dirty.
Our People Will Be Healed (Dir. Alanis Obomsawin)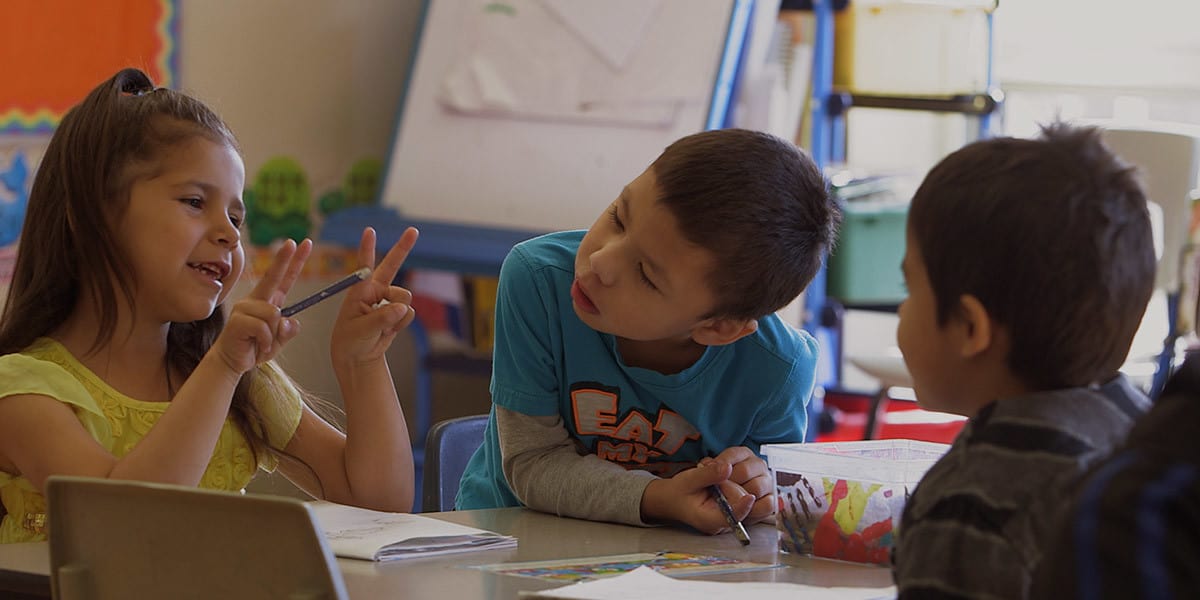 Who's In It: The People of Norway House
What It's About: Our People Will Be Healed is a documentary about the project of action-driven decolonization currently taking place at Norway House, one of the largest First Nations communities in Manitoba. Tackling topics from the long-term impact of residential schools on Indigenous people to contemporary strategies for exposing children to the Cree language, this film illustrates the consequences of Canada's project of colonialism and the resilience of a community determined to maintain its culture.
Why We're Talking About It: This vibrant portrait of life at Norway House should be required viewing for all Canadians. It demonstrates both the devastating effects of colonialism, and the potential of decolonizing initiatives to create powerful change in a First Nations community. Please tell everyone you know about this doc!