You know what makes a city interesting? Independent retailers, local restaurants, and family-owned shops. Of course parks, street art and public spaces all contribute as well, but local businesses bring colour and flavour to a neighbourhood; they bring life to the blocks. In Toronto, we're lucky to have so many distinct neighbourhoods, and Parkdale is definitely one of our favourites.
As someone who has lived on the Queen West grid for fifteen years, Parkdale is a familiar stomping ground. I've spent a lot of time there; when I used to party hard, I frequented the many bars (many, many times). For a while, I had a lover who lived in one of the old Victorian mansions, and I'd rush through the streets late at night to meet him for midnight make-outs. My water broke on Brock Street after a beautiful dinner at Chantecler (TRUE STORY).
Now, I trundle down Brock Street, pushing my toddler to the Parkdale Library. This vibrant neighbourhood is home to many of my stories; however, these days it's hard to find time to simply walk it, explore it and enjoy it. So when the Parkdale BIA asked me last week if I'd spend some time there to share with you all the fabulous shops, I accepted the mission with great enthusiasm. (It also proved to be a good reminder that life should not always be about getting from A to B; sometimes the best way to explore a neighbourhood is to simply wander it, like you would as a tourist in another city.)
This holiday season, get outside and support your local shops. It's a really easy and enjoyable way to give back to your community, and of course, the shit you'll find there is way cooler (and probably more ethical) than when you're zigzagging the concourse in a sweaty mall.
Without further ado, Parkdale: East to West: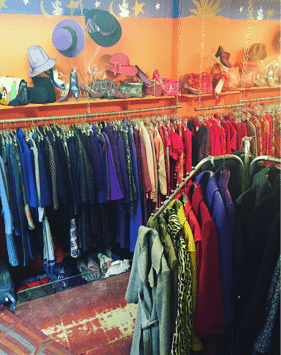 Stella Luna, 1627 Queen West
Vibe: Vintage for the Vintage Queens, curated like a gallery. (Over twenty years on the strip!)
What you'll find: Racks upon racks of well-picked coats, dresses, and sweaters arranged by colour, costume jewelry, and a wall of gorgeous old hats.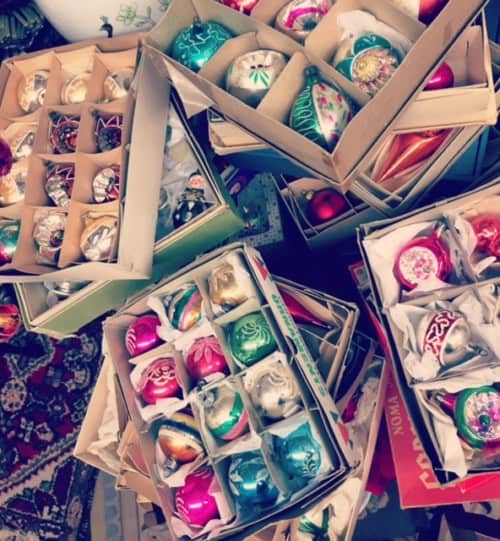 Old Trunk Antiques, 1706 Queen West
Vibe: Small town antique store that is FILLED with wonder, magic, & nostalgia.
What you'll find: Vintage ornaments, brick a brack, beautiful sets of antique dinnerware, retro tins that would make excellent boxes for special gifts, WWF figurines, old dolls, and unexpected treasures.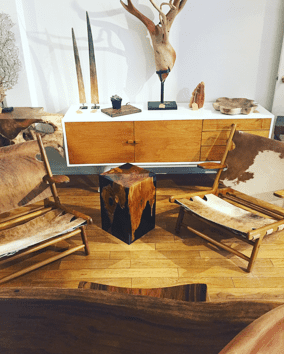 Sui Generis Unique Living, 1694 Queen West
Vibe: Teak zen.
What you'll find: Modern and contemporary wood furniture, and interior fixtures and design that will bring warmth to a home.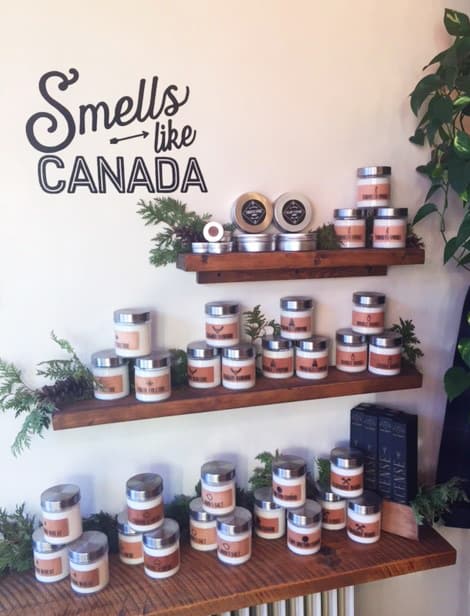 North Standard Trading Post, 1662 Queen West
Vibe: Cool Canadiana
What you'll find: Crew-neck sweaters, Hudson's Bay stripes, Muskoka campfire scented candles, a giant section dedicated to shoe polish and leather care (stocking stuffers!), kids clothes, winter coats, toques, and Pendleton blankets.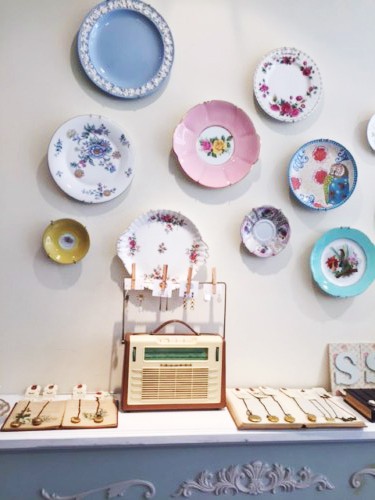 Sylvie and Shimmy, 1640 Queen West
Vibe: P-r-e-t-t-y Alice in Wonderland
What you'll find: South Korean fashion and local jewellery designers. Chunky knits, layers to play with, coats that get noticed, cute necklaces. LOTS AND LOTS OF PRETTY!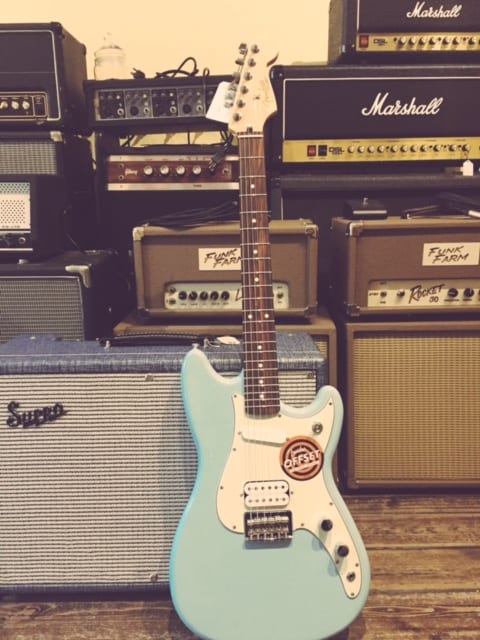 Lil Demon Guitars, 1584 Queen Street West
Vibe: Easy Rider meets beloved Blues Bar
What you'll find: Whether you're nine and attending Girls Rock Camp or are a sixty-year-old rocker, there's a guitar awaiting your shoulder at Lil Demon. Vintage amps and cool collector items too.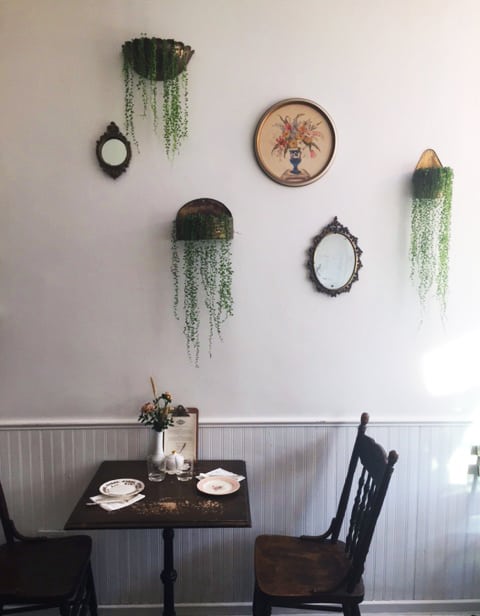 Kitten and Bear, 1574 Queen Street West
Vibe: Anne of Green Gables Tea Party
What you'll find: Freshly baked scones, Sloane Tea, jam, and the most adorable tiny tea room to be enjoyed.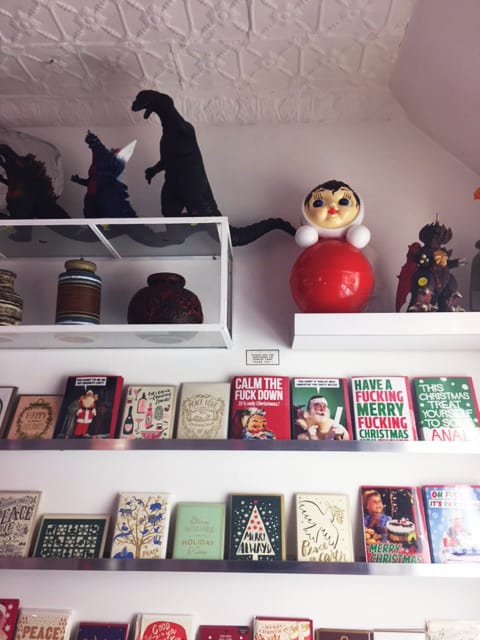 Studio Brillantine, 1518 Queen Street West
Vibe: Adult Children Kitschy Classics
What you'll find: Dinosaurs, Barbapapa paraphernalia, Tintin stuff, cool decor, dirty Xmas cards, pizza pillows, weird lamps, glowing gnomes…you get the picture.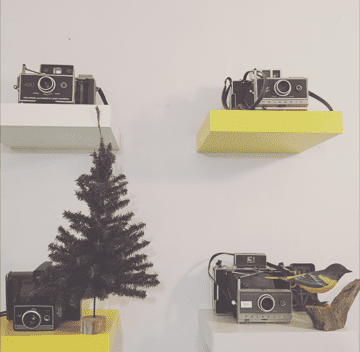 Studio 1484, 1484 Queen West (Second floor)
Vibe: The artistic apartment of an eccentric Parkdale original.
What you'll find: Art, vintage cookware, antique dinnerware, vases, old toys, Warhol-esque tableaus, analogue cameras, baby eames chairs.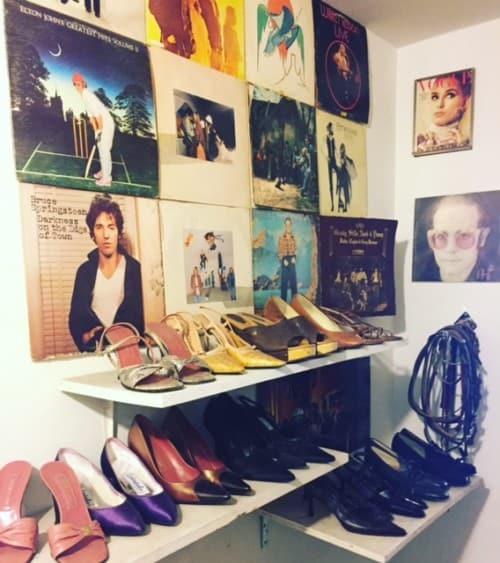 Three Fates, 1394 Queen West
Vibe: Vintage nook for playing dress up with your BFF. (Just enough room to twirl.)
What you'll find: That perfect little item (the belt, the necklace, the satin pumps) that will complete the look.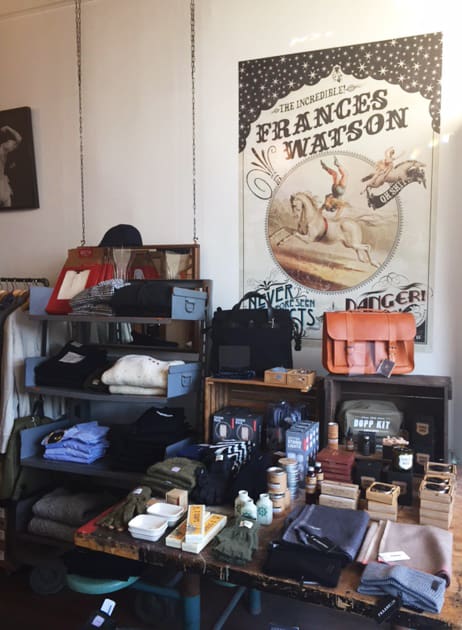 The Future of Frances Watson, 1390 Queen West
Vibe: The cool apartment of your design friend who does circus tricks in her spare time
What you'll find: Fortnight Lingerie, Herschel backpacks, Cheap Monday party frocks, Levi's jeans, mittens and Tarot cards.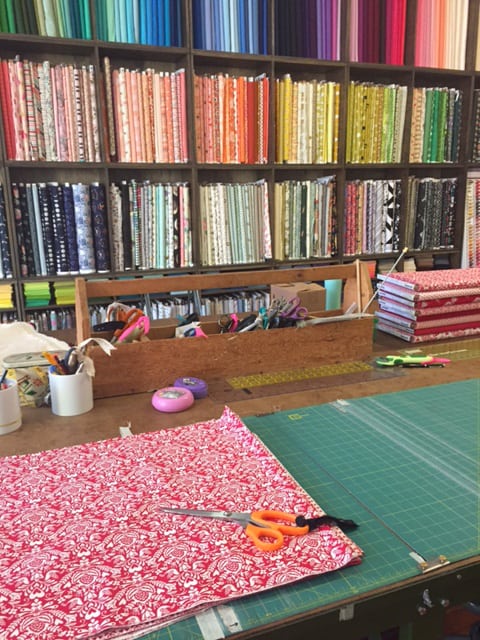 The Workroom, 1340 Queen West
Vibe: Home of Pinterest DIY Queens
What you'll find: Gorgeous fabrics, sewing stuff, sewing workshops, modern day sewing patterns, all the buttons.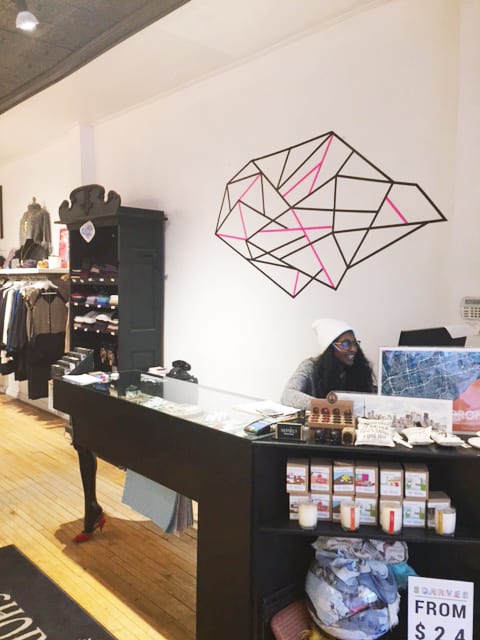 ShopGirls, 1342 Queen Street West
Vibe: Super positive place for Women, Wimmin, Wymmen
What you'll find: Basics you'll live in, cute accessories, work clothes, play clothes and fun cards. They even have a drawer of toys for those of us who dare attempt shopping with our littles in tow.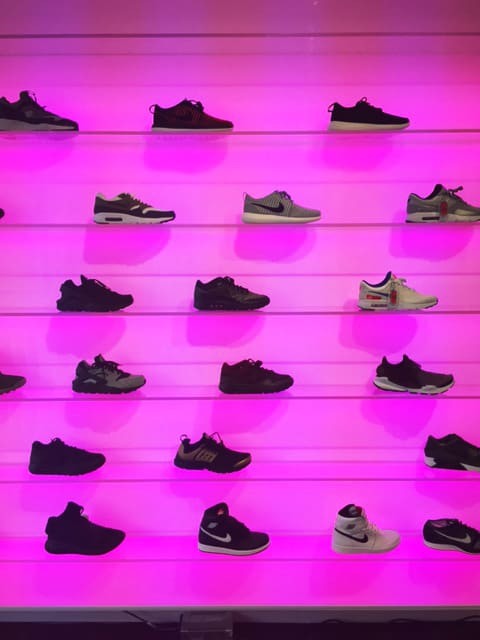 Community 54, 1275 Queen West
Vibe: Peak Sneak
What you'll find: Fresh kicks, hoodies, athleisure, hats, chillest community spirit, your new boyfriend.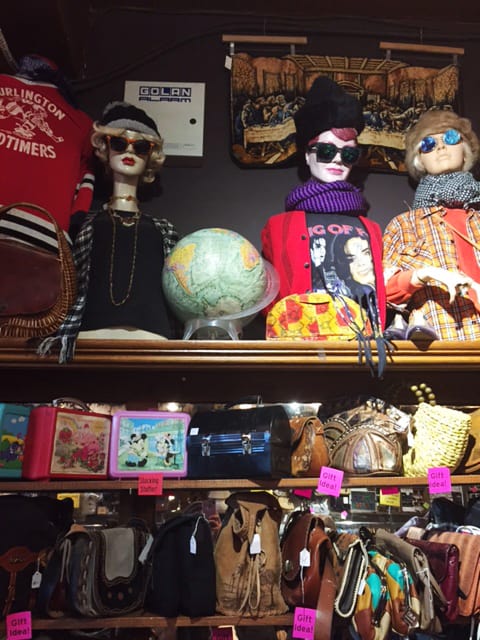 Parkdale Butter, 1290 Queen West
Vibe: Vintage Paradise / Retro Junk
What you'll find: Ugly Christmas sweaters, plaid shirts, leather jackets, retro lunchboxes, old school globes, clothes for dress-up, cheap accessories.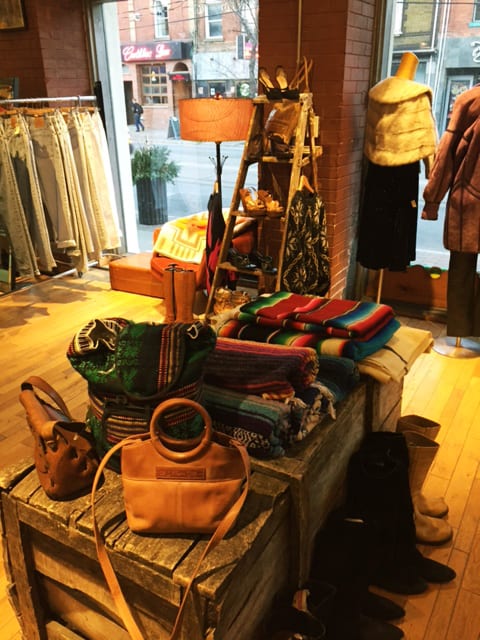 House of Vintage, 1239 Queen West
Vibe: Queen Street Original, Dreamy Vintage
What you'll find: Furs, leather, denim, your standout holiday party outfit, your stylish friend's new favourite sweater, cowboy boots for stompin' ground.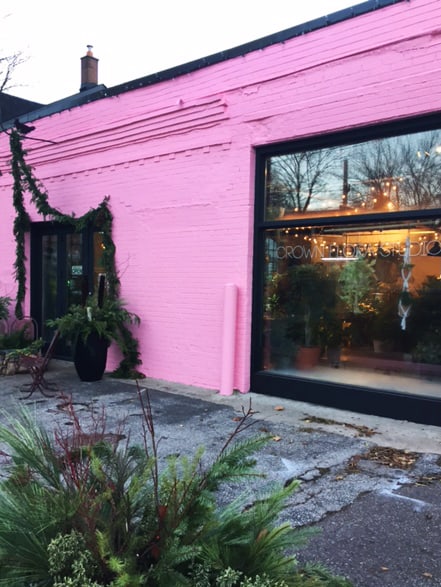 Crown Flora Studio, 1233 Queen West
Vibe: Life inside the trendiest terrarium.
What you'll find: Succulents, flowers, wall hangings, ceramics, and lush greenery.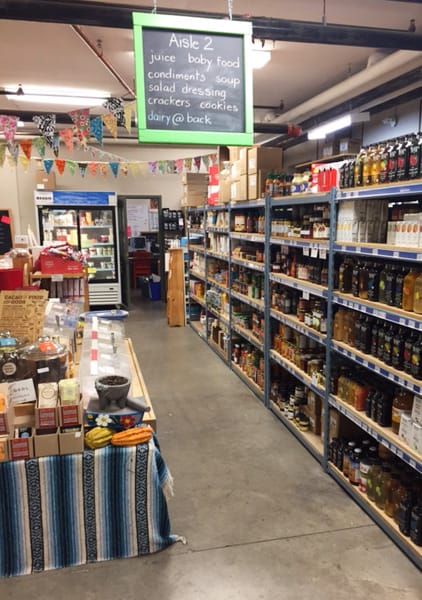 West End Food Co-Op, 1229 Queen Street
Vibe: Where the people who do yoga buy their groceries
What you'll find: Great stocking stuffers in the form of organic chocolate, fancy food sauces, preserves and gourmet baby food.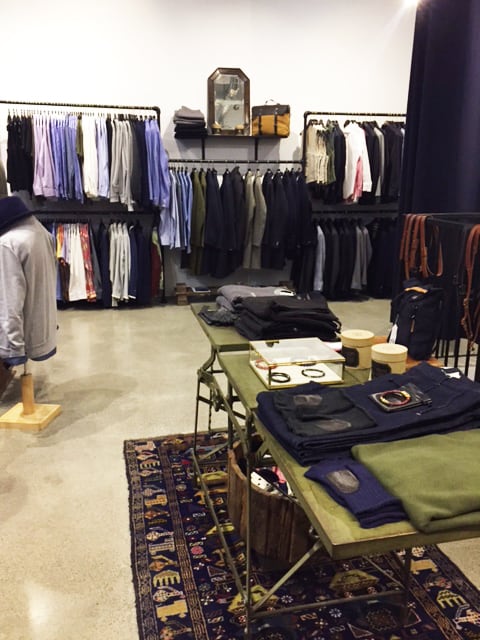 Love & Greed, 1205 Queen West
Vibe: The Scent of a Well-Dressed Man
What you'll find: Stylish men things.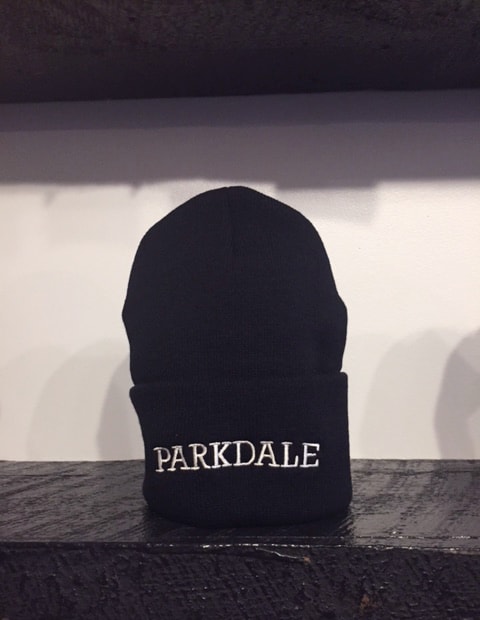 This list could be double the size that it is, but now it's your turn to do the exploring. Share your adventures and finds using the hashtag #ShopTOWest.
Parkdale, never stop being you.