Have you always wanted to learn to silkscreen but never had the chance? This is your year, baby!
Kingi at Peach Berserk is hosting a night of print with a pint, next Thursday, January 25th. Look forward to a fab night at her Storefront Art Gallery/Silkscreen Studio (516 Rogers Rd.), where you'll learn the ins and outs of screen printing, make TONS of cute stuff, and have a blast! You'll go home with a custom silkscreen made with YOUR OWN ART, use of Peach Berserk silkscreens to print with, fabric + a t-shirt + a tote bag + cute fabric AND all the printing ink you can use that evening, a talk on the silkscreening process, setting up your own home studio, and Q&A, beer and snacks.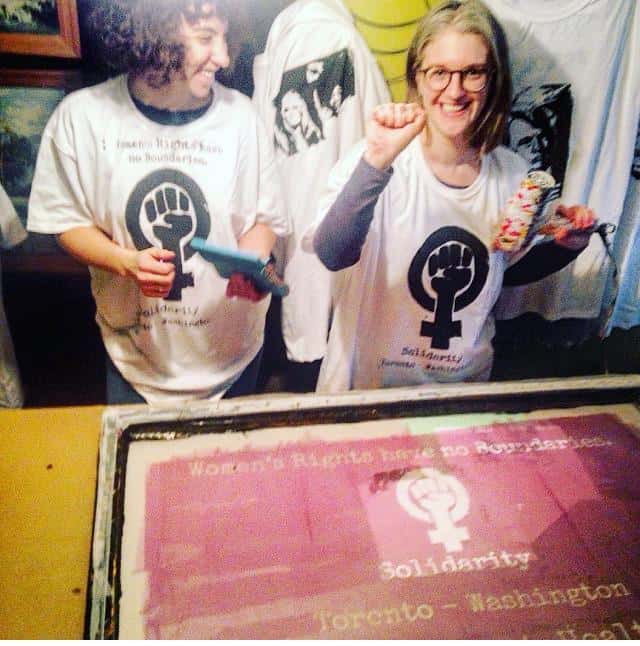 This is a great skill to learn – don't let another year pass you by! Register here.