In her first book, Single Girl Problems, Andrea Bain, host of CBC's The Goods shares her experiences as a single woman and writes on the premise that being single isn't a problem to be solved.
And I mean, duh. If you want to be single, be single. If you're in an unhealthy relationship that's no longer serving you, stop making excuses and cut the chord, hard as it is.
Being single is a great way to be. While we live in a society that makes us feel as though being single is something to be ashamed of, it really isn't and it's time to not pay mind to those ideas and ideals.
Raise your un-blinged up left hand if you're single and you've been asked why, or worse, why "someone like you" is still single?
This is why Bain's book is just what we need now more than ever. It's all about empowering woman to own and honour where they're at in life.
I chatted with Bain to find out the inspiration behind her book, and to get her advice for those of us that are single, by choice or otherwise.
JK: What inspired you to finally write about this? Was there a "last straw" or a situation that made you realize this is something you needed to share to help women who are going through the same thing: being shamed for being single?
AB: Ten years ago, I hosted a talk show called Three Takes, and one of our guests told me after her interview that I should write a book. At the time I never even considered being an author, but that conversation stayed with me. Finally, it dawned on me that my dating experiences plus all the research I'd done on the topic for the Steven and Chris show was a sign: I needed to write this book.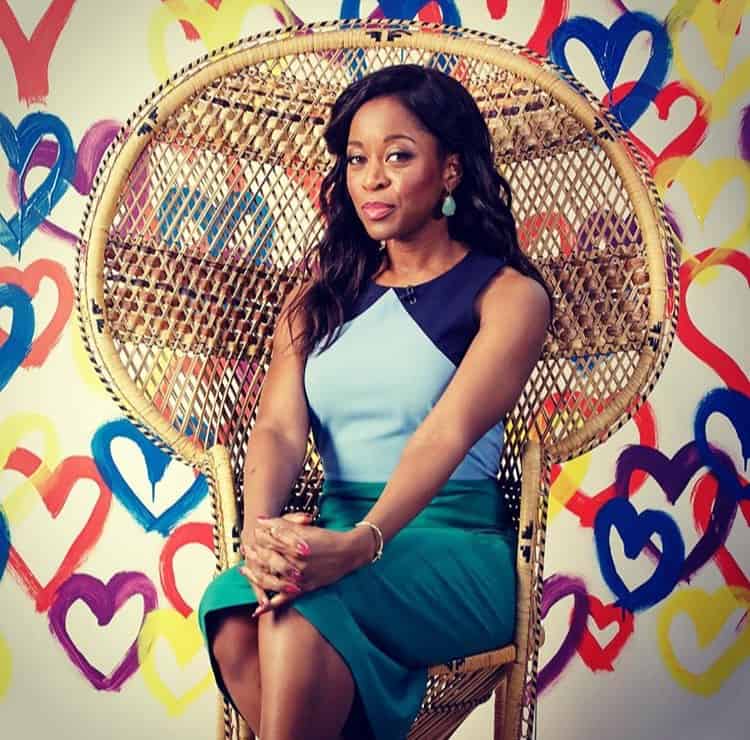 The cover page says that being single isn't a problem to be solved, but a handful of the chapters offer tips on how to get back on the horse and the importance of being a full person on your own before finding a partner. Why do you think this was important to include?
Funny you ask me that question because my editor and I thought long and hard about adding the dating advice to the book, but I thought it was necessary. This isn't an anti-relationship or anti-marriage book; this is a self-empowerment book. I interviewed a lot of women and was surprised how many of them are holding themselves back from love and dating because they're either afraid or think all the good men are gay or married, which just isn't true. There's no handbook for dating; people just assume that you'll figure it out, so I wanted to include dating advice that women could you that wasn't patronizing like, "You should smile more."
For those who finally shed themselves of an unhealthy relationship for the new year, what's the biggest thing you want them to be mindful of in their newly single state?
New year, new me. You've probably seen a ton of social media posts spewing these types of positive affirmations in the last few weeks. The new year always seems to ignite this kind of ultra "girl power." Another saying most of us are very familiar with is "easier said than done," and if you're in the middle of a messy break-up, you already know shedding that dead weight can seem impossible – but it isn't.
As a self-declared "Break-Up Queen," I know all too well the emotional labyrinth an ex can drag you through. From the back and forth passive-aggressive text messages, to break-up sex, to the social media stalking, no matter which way you turn down the maze, you never feel any further ahead. But if you're serious about wanting to move on with your life, I've learned to use these three easy tips that are sure to get you back on track. So, my advice is to first trust the process. Yes, it's going to suck and sure you might be tempted to go back, but remember you left for a reason. Secondly, stop contacting your ex, even if that means blocking them on your phone and social media for a while. Lastly, enjoy your single life. Think of this time as a gift instead of a curse. Love yourself, explore who you are, and have fun.
Andrea will be hosting a Galentine's Day Book Launch of Single Girl Problems on February 13th, 6-8pm at Love Child Social House. Check here for more info.