I spent about twenty minutes concocting TIFF-themed witticisms for the introduction to this article before concluding that there's nothing funny about the state of the world. My supply of dry humour has, well, dried up. I could take a different course and say, "What we need right now is some escapism, and film festivals are the perfect distraction!" But TIFF has never been about escapism. Its self-professed mission is to "transform how people see the world through film."
After pouring over the 2020 program, I felt comforted by the fact that TIFF programmers haven't taken the year off from exposing the general public to the world's best cinema. While this year's festival has just fifty films in competition – instead of its usual hundreds – we're glad culture is surviving, even in the face of COVID, horrific police brutality, and economic uncertainty.
The heart of TIFF, when you peel away the artifice of A-list actors and red carpets, is about how art moves and inspires us to change the world. So it is with that spirit in mind that I compiled this list of films we're excited to see at TIFF 2020.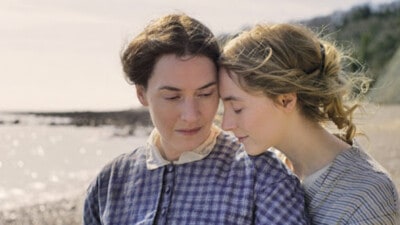 Ammonite (Dir. Francis Lee)
Who's In It: Kate Winslet, Saoirsie Ronan
What It's About:
Ammonite is loosely based on the life of self-taught 19th-century palaeontologist Mary Anning (Kate Winslet). With her most important discoveries behind her, Anning continues to wander the British shorelines looking for fossils. Desperate for a means of supporting herself, she agrees to teach a wealthy tourist named Charlotte (Saoirse Ronan) about palaeontology. Charlotte's husband hopes these lessons might help his wife through the grief of a personal tragedy. The plan works, but what he doesn't anticipate is Charlotte falling in love with Ms. Anning…
Why We're Into It:
We love an LGBTQ bodice-ripper. Like last year's Portrait of a Lady On Fire, Ammonite is a work of historical fiction that seeks to queer the past. We all know queer folks didn't just appear on the planet in the 1990s, so it's nice to see mainstream movies acknowledging the long and rich history of lesbian and bisexual women. Plus, who doesn't like watching beautiful people make out in the English countryside?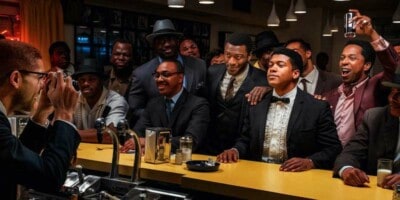 One Night In Miami (Dir. Regina King)
Who's In It: Leslie Odom Jr., Nicolette Robinson, Kingsley Ben-Adir, Aldis Hodge
What It's About:
Regina King has already won an Oscar for acting; now she's shifting her attention to directing. One Night In Miami is a fictionalized account of the momentous night in the 1960s when Muhammad Ali, Malcolm X, Sam Cooke, and Jim Brown all gathered to discuss their roles in The Civil Rights Movement.
Why We're Excited For It:
We love history and women directors, so obviously Regina King's historical drama about The Civil Rights Movement piqued our interest. Making films about the past helps us come to terms with it, and to remember the lessons society learned – or should have learned – from these events. As my favourite University professor always said, "History is actually about the present…"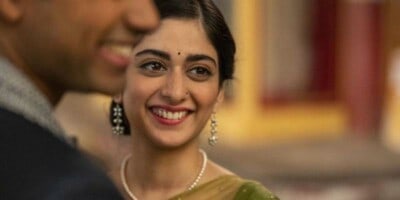 A Suitable Boy (Dir. Mira Nair)
Who's In It: Tanya Maniktala, Ishaan Khattar, Mahira Kakkar
What It's About:
A Suitable Boy is Mira Nair's six-part adaptation of Vikram Seth's classic novel. Set in post-independence India, the series chronicles the life of Lata Mehra, a 19 year-old university student from a well-to-do Hindu family, whose mother is determined to marry her off to someone suitable – hence, the title. When Lata falls for Kabir, a young man from a Muslim family, her mother's plans are jeopardized…
Why We're Excited For It:
Who doesn't love Vikram Seth's sweeping epic about love, lust and family strife? His romantic tome has entranced readers for decades. And who better to adapt the tale for the BBC than director Mira Nair, the Bafta-winning director of Monsoon Wedding? If it's anything like the book, A Suitable Boy will make you laugh, weep, and swoon – simultaneously.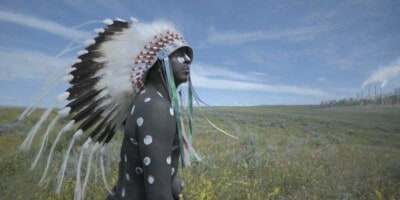 Inconvenient Indian (Dir. Michelle Latimer)
Who's In It: Thomas King, Gail Maurice, Alethea Arnaquq-Baril
Adapted from Thomas King's bestselling book, The Inconvenient Indian: A Curious Account of Native People in North America, this documentary presents viewers with a history of the Indigenous peoples in Canada. Directed by an Indigenous woman (Latimer), the documentary reclaims the histories of communities whose stories have so often been re-written.
Why We're Excited For It:
The colonial history most of us learned in middle school is wildly inaccurate. This makes Inconvenient Indian required viewing for anyone who believes in anti-racism.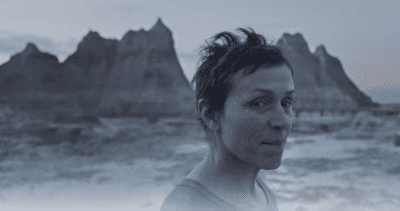 Nomadland (Dir. Chloe Zhao)
Who's In It: Frances McDormand
What It's About:
After losing everything in The Great Recession, a sixty-something woman named Fern (McDormand) opts for a nomadic life. With nothing to tether her, Fern travels the American West living in her van.
Why We're Excited For It:
Obviously, Frances McDormand is an icon and we'd pay to watch her watch paint dry. However, we're also keen to see a subversive story about opting out of capitalism. With the current state of our economy, Fern's story is beginning to sound more and more aspirational.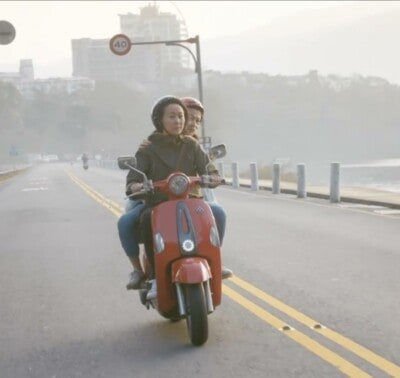 Sing Me a Lullaby (Dir. Tiffany Hsiung)
Who's In It: Tiffany Hsiung
What It's About:
Sing Me a Lullaby is a short documentary film about a daughter (Hsiung) searching for her mother's biological parents. Determined to unearth her family's history, Hsiung heads to Taipei. What follows is a story of familial bonds and self-discovery
Why We're Excited For It:
Canadian filmmaker Tiffany Hsiung has already made a name for herself. Her 2016 film The Apology was a heartbreaking and masterful documentary about so-called comfort women: the more than 200,000 girls forced into sexual slavery by the Imperial Japanese Army during World War II. Hsiung has an extraordinary talent for translating subaltern histories into breathtaking works of cinema. We can't wait to see her take on such a personal story in Sing Me A Lullaby.