We've hit that part of summer that demands slowing down. It's hot and sticky, a good percentage of people have flicked on their out-of-office responses, and we have a few precious weeks left before we're inundated with "back to school" messages. In other words, it's time to rest and have fun. To help you chill out, we've put together a guide of our favourite summertime films.
Some of these are close to our hearts because of the warm nostalgia factor, and others perfectly capture the magic that is to be found in this season, and the personal growth that comes with it. From films we first watched at the most memorable of slumber parties to blockbusters we enjoyed in a cool and dark theatre on a piping hot day, here are the films that our team equates most with this special time of year.
Use our 'staff picks' to help plan a weekend of lazy lounging around, or get inspired to host an outdoor screening with popsicles, popcorn, and other summertime treats that make you smile.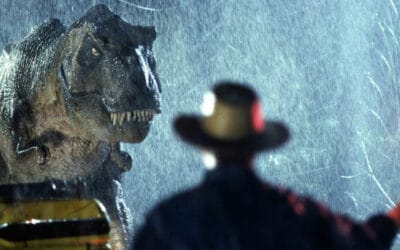 Jen R
Jurassic Park
Now and Then
The Sandlot
Jurassic Park came out in the summer of '93 when I was 8 years old. I don't think I had any idea what I was about to watch. I have a very vivid memory of standing up and tightly gripping the back of the seat in front of me for the entire movie. I was completely transfixed. Afterwards, I came home and laid down in the grass in my backyard looking up at the sky and imaging a huge T-Rex poking its head around the roof of my house. It was fun to freak myself out like that. I've rewatched that movie many times since and I'm always amazed at how well it holds up; to this day, it gives me the exact same exhilarated feeling.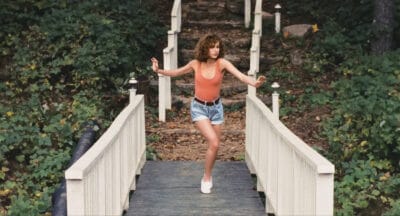 Michelle
Dirty Dancing
The Parent Trap
Mamma Mia
My earliest memory watching Dirty Dancing was when I was a kid at home with my older sister (when anything she watched was cool to me). It's a feel-good coming-of-age story with great music, dancing and romance – a great fit for any summer night.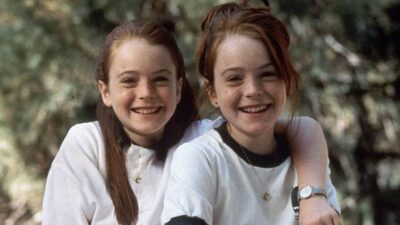 Jane
The Parent Trap
The Princess Diaries
Enchanted
I first watched The Parent Trap the Summer I turned 7. I had received the VHS tape as a birthday gift. I've watched it at least once every summer ever since. I love this movie because the story of two long-lost sisters switching places in order to make their parents fall back in love, is in equal parts hilarious and heartwarming.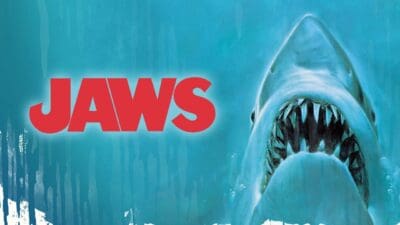 Lauren
Jaws
Twister
Blue Crush
To my mom's disapproval, I first watched Jaws at quite a young age – likely around 7 years old (I must have been left in the care of dad who accurately deemed this as essential viewing). I remember being completely captivated by the movie and I'm thankful that instead of instilling horror, the film sparked a love, respect, and fascination for sharks, which has only grown over the years.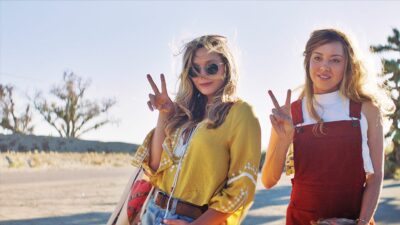 Chelsea
Ingrid Goes West
The Florida Project
The Other Woman
I watched Ingrid Goes West on Netflix as soon as it was added. The casting is amazing (I'm an Olsen stan), it was shot beautifully and the topic of influencers wasn't covered in many films yet! I'm also obsessed with Aubrey Plaza.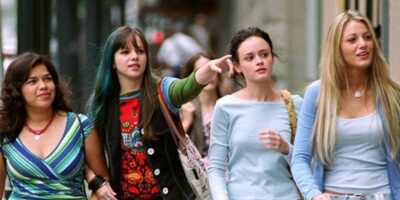 Hayley
The Sisterhood of the Travelling Pants
The Sandlot
Mamma Mia
The Sisterhood of the Travelling Pants was always such a good movie to throw on at sleepovers. My friends and I always talked about which one of us was more of a Libby, a Bridget, a Carmen or a Lena. It's such a great friendship movie for a young girl to watch, and definitely turned into a comfort film for me. When I had the opportunity to go to Greece with one of my best friends, it was a non-negotiable that we had to go to Oia and see where they had shot the film.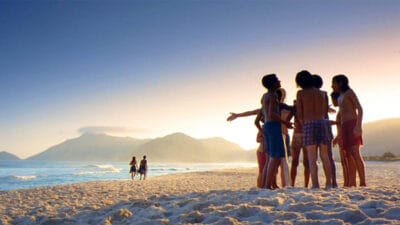 Jen M
City of God
Stealing Beauty
Crooklyn
The summer of 2002 will always be remembered as one that was full of fun and learning, in equal measure. I was 22, a recent university graduate, and was thrilled to have landed an internship at the Toronto International Film Festival. I met so many new people, who remain close in my life to this day, and the opportunity also allowed me to immerse myself in film. It was a thrilling time.
During TIFF, I spent most of my days managing the RUSH lines outside of the Varsity cinema, talking to many strangers (no one had smartphones to stare at). Every once in a while I was able to see a film.
One Sunday, possibly the last day of TIFF, I rushed City of God. I knew nothing about the film walking in—it completely blew my mind. I'll never forget that screening, or walking out of the theatre into the bright warm September day and thinking "I'm so glad I woke up early and saw that." It was the perfect end to a wonderfully wild and enriching summer.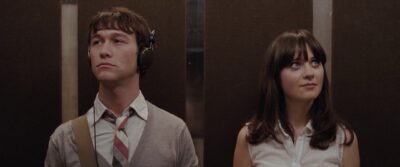 Steph
500 Days of Summer
Do the Right Thing
Palm Springs
I watched 500 Days of Summer for the first time when it came out in the summer of 2009. I was 12 at the time, and I remember thinking I had never seen a movie quite like this. The mix of surrealist elements (Joseph Gordon-Levitt breaking out into a musical number), the documentary-style interviews with the characters, and the non-linear format of the movie make for such a captivating watch. Bonus points for an amazing summer soundtrack.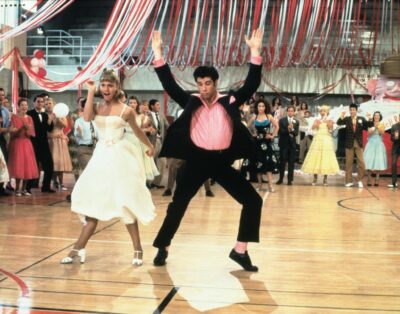 Keira
Grease
Palm Springs
Stand By Me
Grease came out way before my time – my mom remembers seeing it in theatres when she was too young to understand half of the jokes or innuendos. But with it's extremely catchy soundtrack (which I also own on vinyl), and the pure 50s nostalgia, it makes for the ultimate summer watch. I'm sure I saw it for the first time on a TV rerun after my parents went to bed.
Grease is one of those movies that you can watch and relate to at different phases in your life. I remember watching it at 13/14 and only caring about Sandy and Danny's relationship – a summer romance? Yes please. Later, in my late teens, I could relate to the buzzing feeling of graduation approaching and wanting to make the most of my senior year. Now I can really appreciate it from a film lover's POV – how accurately the writer (Bronte Woodard) and director (Randal Kleiser) were able to capture the young adult experience – warts and all.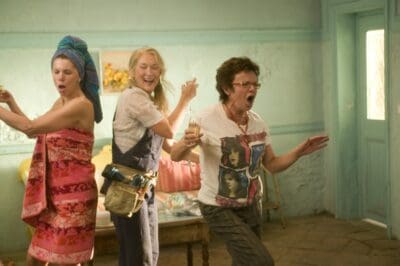 Chalista
Mamma Mia!
Weekend at Bernie's
Forgetting Sarah Marshall
Honourable mention: Crossroads #FREEBRITNEY
I was only a pre-teen and this film made me want to fast-forward to 17 so I could be a dancing queen too, haha. (It's still the best karaoke song ever.) It's also a film that my mom and I share—no matter how many times we watch it, she cries every time Meryl Streep sings Slipping Through My Fingers, without fail.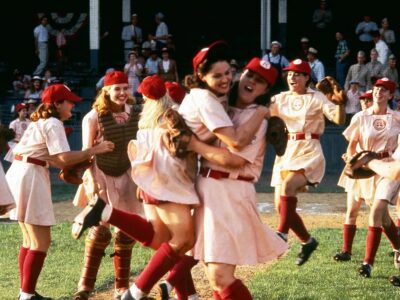 Meg
A League of Their Own
Now and Then
Mamma Mia!
I don't remember when I watched A League of Their Own for the first time, but I have vivid memories from childhood of watching it with my family, either on TV or a rented VHS tape from the video store in town.
I loved playing baseball and softball growing up, so I related to that, but what I loved most about the movie were the friendships and watching these women come together, defy expectations, have fun, and play some ball. A League of Their Own always stands out to me partly because after we watched it, my mom got to tell us all about her aunts who played baseball in the real-life women's league during the war.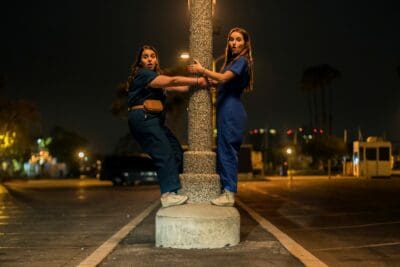 Mercedes
Booksmart
Dirty Dancing
What a Girl Wants
Booksmart came out the year I was graduating from high school. I remember going to see it at least three times in theatres that summer. Amy and Molly had a fierce friendship that was similar to the ones my pals and I had. It's funny, has an amazing soundtrack, and made me feel less alone during a time of uncertainty. It's such a feel-good movie that I go back and watch every time I want some uplifting.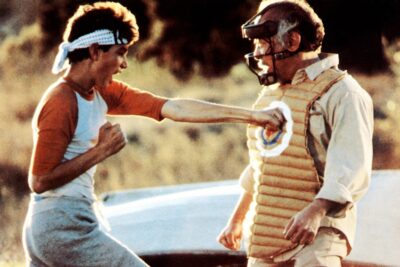 Andréa
Karate Kid
Monsoon Wedding
Mad Hot Ballroom
This movie came out in the summer of 1984—I was 13 years old, about to start high school, and I was full of hope as to what summer would bring. It was the same year that Mary Lou Retton went to the Olympics and scored a perfect 10 on her tumbling routine. We would spend summers in Cape Cod and I would practice my cartwheels on the beach dreaming of a world where I could kick like Daniel and tumble like Mary Lou (I could do neither).
As a wistful Chilean-Canadian kid, the movie held all the clichés I believed American kids got to do: bonfires on the beach, weekends at the carnival, school dances, and of course, the underdog coming out on top. This movie is pure teenage angst, but also joy. The soundtrack was great and launched Bananarama (Cruel Summer is still one of my favourites).
What are the summertime films that hold the most meaning for you? It's amazing how certain titles bring back a flood of memories that usually extend well beyond a moment in time.