The heat is showing no sign of abating, so there's no reason to kiss goodbye to summer just yet.
The Toronto Flower Market is reaping a bountiful harvest of late summer flowers! Stop by the market (1001 Queen St. at CAMH) this Saturday September 10th for a fresh blast of beauties including lisianthus, ornamental kale, gerbera, dahlias, aster, and larkspur. Look for blooms from Pink Twig, Van Geest Brothers, La Primavera, Floralora Flowers, Pioneer Flower Farms, Tony's Floral, Boho Petals and Sweet Gale Gardens. And to cool you off, they've also got the Pop Stand w/ iced treats.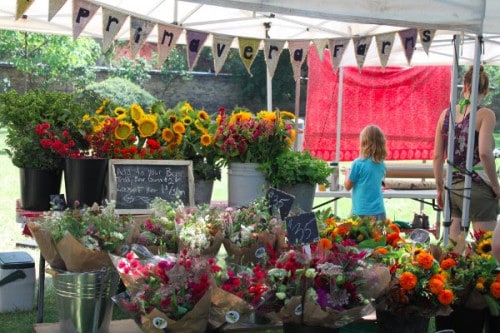 The Toronto Flower Market will continue to run one Saturday a month (10 a.m. to 3 p.m) until October, rain or shine. Come wander the outdoor stalls of local flower growers and florists to choose from an abundance of fresh-cut or potted flowers. Bloom varieties are subject to change according to what's in season. And, it's always free!