Thin, light-skinned women are heavily represented within classical ballet; other bodies, not so much.
This summer, Toronto-based dancer and choreographer Syreeta Hector is bringing her work, Black Ballerina, to SummerWorks. The show is about the unconscious ways we try to fit in. "It's about my relationship to race, and experiences in classical ballet," explains Hector. Through movement, storytelling and an original score, Hector asks some tough questions and wonders whether it was unconscious systemic racism that led her to the dance form.
"I knew I wanted to examine two things,"she says. "The first is how the minority body is seen on stage. I'm a mixed-race performer whose dance foundation is classical ballet. There's a lot going on there. My other focus is how the context of white culture influenced the relationship I have to my own blackness and indigeneity."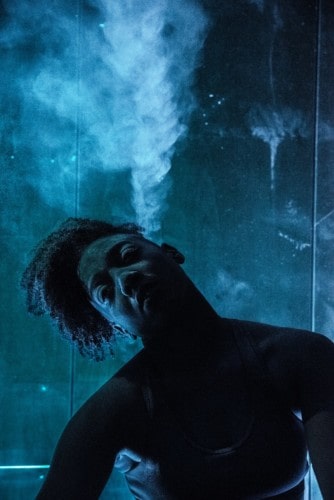 She gained initial inspiration for the work by lifting from her own collection of images and past experiences, using these as a springboard for her studio explorations. From there, she filmed improvisations and movement concepts to review and integrate into the piece. The end result is nothing short of astonishing. The work pulls us to question our views of Canada being inclusive, while bearing witness to Hector's examination of her own identity.
In researching the piece, Hector was surprised to learn that when it comes to inclusion and diversity, classical ballet has a long way to go. "You look at other performance mediums like film and theatre, and the emphasis that's being placed on colour-blind casting, and representation," she notes. "Where is that at the ballet?"
Hector hopes Black Ballerina will resonate with audiences, particularly those who have struggled with fitting in. "Accessibility is the goal," she says. "Simply put, we lose a part of ourselves [when] attempting to fit in. Sometimes the piece we lose is irrelevant; sometimes it's foundational. Changing isn't necessarily a bad thing. We want to be bad-ass chameleon people. We just don't want to feel lesser afterwards."
Black Ballerina runs from August 11 to 15 at The Theatre Centre – BMO Incubator (1115 Queen Street W). Grab tix here.