Need something cool, fun, and free to do this week? Check out Art Spin!
This Thursday, June 27, the art crawl tour is kicking of its 2013 season with an exciting cruise around some of Toronto's hottest galleries and art spaces. Oh, and you do the whole tour on a bike, which is the best because biking is the best.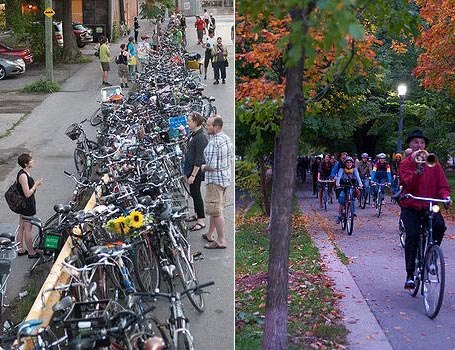 Each tour is different, so there's always something new and exciting to see—especially in an artistically active city like Toronto.
Thursday's tour starts at 7pm, so gather at Trinity Bellwoods Park around 6:30 because they're leaving at 7 sharp! You'll be checking out artist studios, galleries, and site-specific installations and performances. For free! On a bike!
Art Spin is also partnering with Community Bicycle Network for Poster Project. The contest, celebrating CBN's 20th anniversary as well as Art Spin's 5th, is currently seeking bike-themed poster submissions. Fancy yourself an artist? Hop to it, because the winner gets $500!