Feel like getting naked? Maybe rolling around in bed with us? We've teamed up with Womanizer (the best orgasms we ever did have) and Scandaleuse Photography (ooh la la!) for a year-long initiative that will show off local womxn looking—and feeling—fierce and fabulous, while sharing with us their secrets to sexual confidence. Fuck, yes. Let's do this.
Each month, starting this June, we will publish a feature story with an accompanying boudoir photography portrait, where a variety of daring womxn will spill their secrets to feeling good in their own skin, what they love about pleasure, and how their sexual desires, wants, needs, and overall confidence have transformed over time.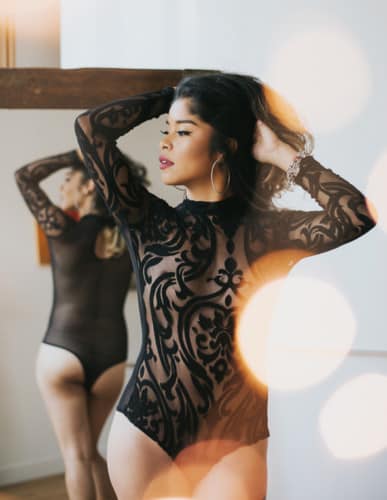 Working with the pros at Scandaleuse Photography, our goal is to celebrate our sexuality, impart wisdom to other womxn, and feel liberated to unabashedly show off our true selves!
So, who wants to join in a complimentary photo shoot in the comfort of their own home—and an opportunity to share a bit of wisdom & inspire other womxn? If this sounds like something you'd be down for, email us short answers to the following:
Who are you?
How would you describe your sexuality?
When it comes to feeling good in your own skin, what advice would you give to your younger self?
What turns you on?
Got an IG channel we can check out?
Over the next two weeks, we will select a group of womxn to participate that we feel best showcases a variety of perspectives.
Send your responses to erotica@shedoesthecity.com by May 31. Selected participants will be notified by June 4.