The Indigenous Fashion Arts Festival is running from June 9 to 12 at Harbourfront Centre and includes breathtaking runway shows, an extensive marketplace, panel discussions, and more. With lots of access points, people can choose to experience the festival through ticketed events and free programming.
"The 2022 IFA Festival program presents a wide variety of fashion works that disrupt, shape and reimagine our worlds and existences," says Executive & Artistic Director Sage Paul. The festival is thrilled to be celebrating fashion live and in person, bringing audiences fresh perspectives and styles from innovative Indigenous designers. "This year's theme, Walking with Light, urges reflection and action on collective and individual responsibility to oneself, others, and the space around us."
Here's our guide to the must-see events at the Indigenous Fashion Arts Festival.
Stunning Runway Shows
The highlights of the festival are the four theatrically-produced runway shows — with one running each night from June 9 to 12. 25 multigenerational designers will be showcasing their work at these four themed shows, also available to view online.
Eternal Imaginaries: June 9, 8pm
The Eternal Imaginaries show will be all about reimagining social and colonial narratives. A diverse group of designers will present "fine craftsmanship, clever patternmaking and bold materials" that break through authority.
One designer that caught our eye here was Robyn McLeod — her bold Dene Futurisms Collection represents her Dene culture in the past and future, unifying both tradition and technology.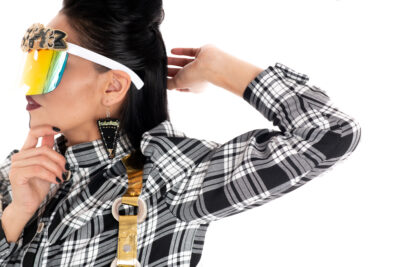 Sovereign Matriarchs: June 10, 8pm
The Sovereign Matriarchs show "honours women as knowledge carriers, teachers and role models" and brings together multigenerational designers to celebrate the legacy of their matriarchs.
The Niio Perkins Designs collection is a truly thought-provoking exploration of several Haudenosaunee issues, including Missing and Murdered Indigenous Women (MMIW). Their collection Roles and Responsibilities displays how to maintain tradition while also growing and evolving. Their designs are gender-neutral and made from repurposed fabrics and also strive to be financially accessible.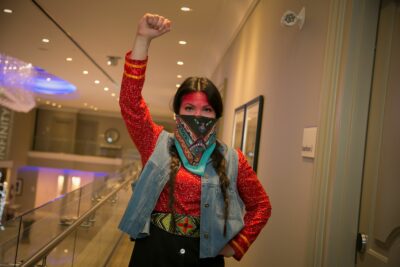 Another standout is Celeste Pedri-Spade's heartfelt tribute to her great grandmother Rose. Celeste's collection NDN Rose, featuring many floral elements, documents her family's healing journey as they find ways to honour their matriarch's legacy.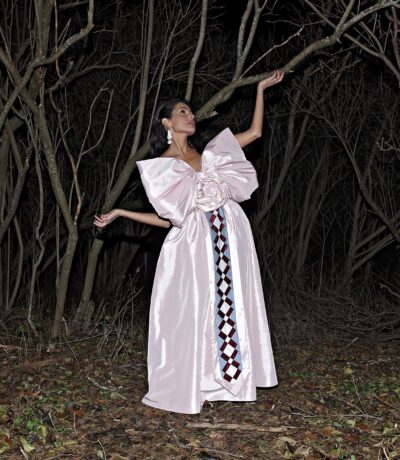 Time Weavers: June 11, 8pm
This show is "a thread of resilience, agility and survival" featuring skilled artists that are harnessing generations of knowledge and traditional crafts through beading, weaving and overall design. The themes of time and tradition are present in these collections — Maru Creations is acknowledging the resilience of the Maori people with traditional woven garments, while MAWO's collection reflects Wichi textile history, honouring the survival of their identity as Indigenous people.
A Letter From Home: June 12, 8pm
To conclude the festival on Sunday is a peaceful and comforting selection of designs themed around memories of home. The fashion is rooted in connections to the land and family — like Anne Mulaire's Revive collection, inspired by prairie land and designed to be functional while still feeling like home with detailed embroidery and bold colours.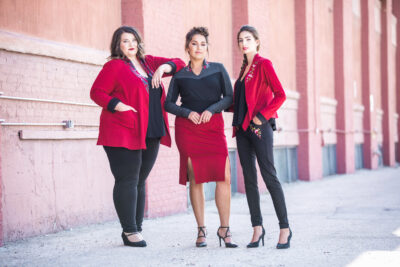 Arctic Luxe's Permafrost collection is also inspired by nature with salmonberry, sealskin, and harpoon prints imitating elements of home for the Inupiaq people.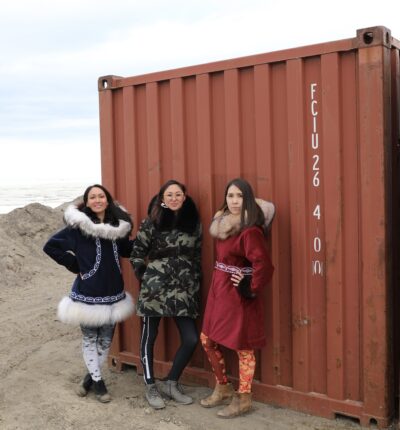 Indigenous Fashion Arts Marketplace
Over 60 exhibitors will be at Harbourfront Centre's Lakeview Market on June 10, 11 and 12 for the Indigenous Fashion Arts Marketplace. Browse and buy beautiful creations from a range of Indigenous creators, whether you're looking for clothing, jewelry, gifts, or accessories. The featured artists are organized into a bunch of cool sections like "Aunty Glam" "Designs to Keep Warm To" "For Beadwork Lovers" and "Made from the Land."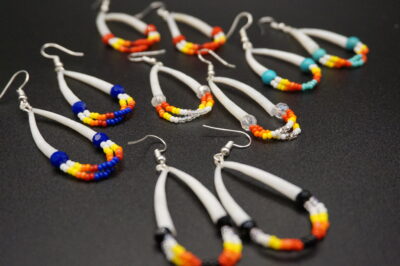 Fashioning Resurgence Panel Series
IFAF will also be hosting a series of panels and workshops open to the public, for an opportunity to learn more about various aspects of Indigenous fashion. The "Women in the Fur Trade" panel on Saturday explores how Indigenous women were essential to the fur trade, even though their leadership has been historically overlooked.
Sunday's "Fashion as a Tool for Sovereignty and Healing" panel will explore how clothing can be a tool to drive resilience — like how orange shirts have become a prominent symbol to commemorate survivors and victims of the residential school system.
The Indigenous Fashion Arts marketplace and panel series are free to attend. Tickets for the runway shows are available to purchase online.