Sponsored by Doubleday Canada
If you loved Daisy Jones & The Six or The Seven Husbands of Evelyn Hugo you have to read the sharp, seductive, exhilarating, and irresistible Malibu Rising. The ongoing buzz for this book has been off the charts for good reason; this salacious novel about money, celebrity and excess hooks from the start.
The story begins with an epic party. To celebrate the end of summer, four famous siblings invite everyone they know for a night to remember. But over the course of twenty-four hours, the family drama that ensues will change their lives forever.
"The idea of a party that grows wildly out of control had been in the back of my mind for a few years," Reid shares, in a special author Q&A at the back of the latest edition. "And just like some of my other novels, which have taken me a while of thinking about before they could come to fruition, this one sort of sat there waiting for me to figure out how to tell it."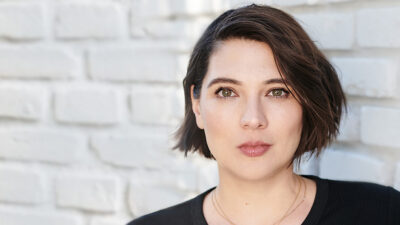 We love how Malibu Rising takes place in the 1980s, a decade known for its temptations, debauchery, and excess. We also adore how Jenkins Reid moves the story through dozens of LA hot spots, including the Beverly Hills Hotel on Sunset Boulevard and the iconic Dan Tana's on Santa Monica Boulevard. Of course, a deep dive into sun-drenched west coast surf culture provides an alluring escape.

"With any story I write, the real germ of it begins with: Where do I want to go? Where do I want to lose myself for the next year and change?" "I had just finished Daisy Jones & The Six, which takes place in the late seventies, and I could feel the excess of the eighties looming ahead in the timeline. It felt like a fun idea to throw myself into that."
Speaking of excess, Reid shares that one of the biggest influences for Malibu Rising was The Great Gatsby, and while some of the characters are just as deluded and out of touch, this enticing story unravels in a very different time and place. Drawing comparisons is one of many activities you could do at your next book club meeting, but really, there's so much to discuss.
The hype for Malibu Rising is huge: Vogue described it as "Delicious drama"; Elle called it "Bewitching", and Booklist touts it as "the sought-after book of the summer". It's all of this, and so much more. Get your hands on a copy ASAP, or jump to our Instagram feed for a chance to win one.