Well, that was fun! For the month of July, it felt as though we had moved into the Broadview Hotel, as every Monday evening, we hit the second-floor terrace to host our Nights of Nostalgia 1990's trivia nights with Brookside chocolate, and it was wonderful to have so many of you join us!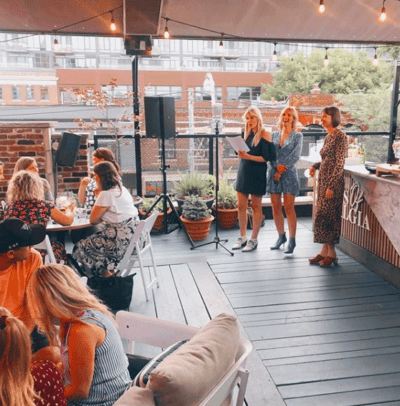 From recalling beloved scenes in our favourite sitcoms, to dusting off the ol' CD collection (yes, we still have ours) to play the tracks that shaped the decade, writing the trivia questions for these evenings was a totally pleasureful task, but even more rewarding was seeing your faces when you knew you got the answer right. (Stumping you with some tricky ones was kinda fun too.)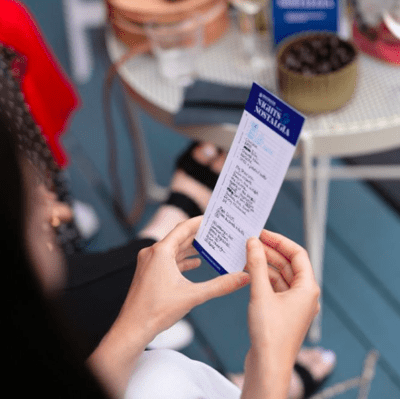 The nights were exponentially better thanks to our AMAZING hosts! We enlisted women who we knew would command the crowd with great energy, and everyone did such a fantastic job. Samora Smallwood, Angela Pastor and Julie Buczkowski, Emily Mills: you are all naturals on the mic! Thank you for bringing your A-game and charming the heck off everyone. You brought the humour and the glam (and we loved hearing some of your personal anecdotes).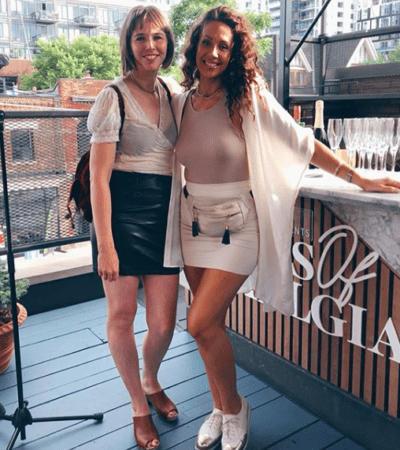 All in all, we couldn't be more delighted with how this series went, and we are so thankful that we had such amazing weather. If you haven't yet ventured to the Broadview Hotel, we urge you to discover it; you may even feel like a tourist in your own city! And if you haven't yet fallen for Brookside, grab a bag of the chocolate-dipped pomegranate + acai or blueberry next time you see them. These yummy treats would pair perfectly with a 90's movie marathon.
Thank you Brookside for partnering with Shedoesthecity! And thank you to all of you who came out! We hope to do it again.