The biggest craft show in North America, The One of a Kind Show is on now until March 31st at the Direct Energy Centre at Exhibition Place. It features artists from all over North America and if you love artisan food, clothing, jewelry, housewares, anything, then you will LOVE this show. 
This year the One of a Kind Show has teamed up with everybody's favourite online craft store, Etsy! Over 35 Etsy vendors will be debuting their work at the show.
On Thursday, the Show will be open until 11pm for late night shopping!, so grab a friend and some comfy shoes. If you're worried about blowing your wallet, don't be! We saw lots of Under Thirty Dollars signs around the booths, so the only thing blown will be your mind. Because everything is so cool.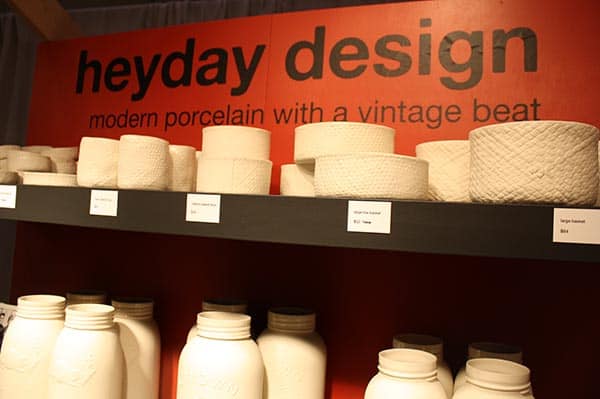 She Does the City was invited to a press breakfast on Wednesday morning before the show opened. We had some delicious Easter-themed bites and met up with Jessica Reid of Covet Garden. After breakfast we wandered the stalls together.
It took us two hours just to walk around… And we were just browsing! Definitely block off a few hours to dedicate to this event. It's worth it. Every turn provides a new vendor with diverse aesthetics and products. If you find, like us, that you didn't have enough time to take it all in you can always grab a one time re-entry form and make your way back later!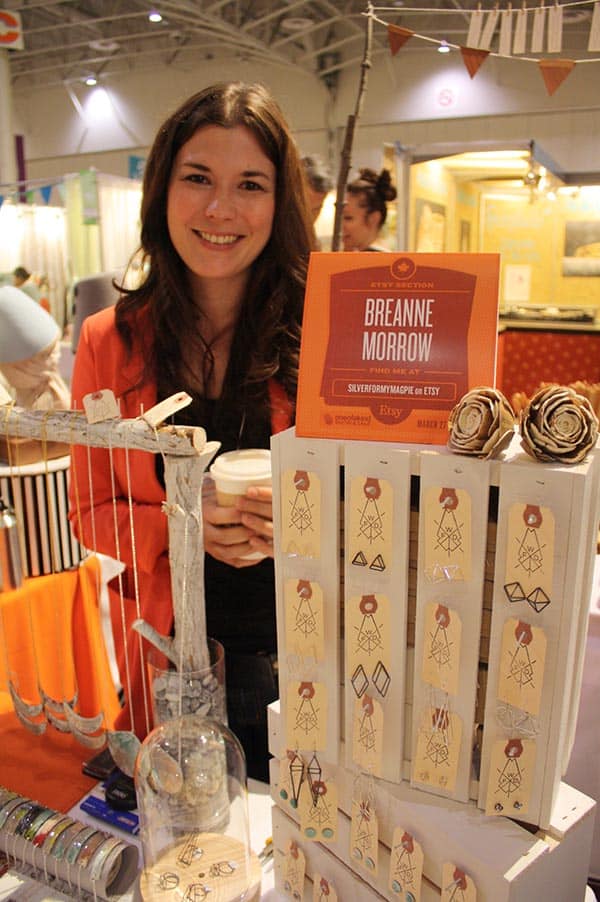 Some of our favourite vendors included:
heyday design by Claire Madill
bookhou by Arounna Khounnoraj & John Booth
Studio Licious by Patrick Lajoie
White Feather Designs by Breanne Morrow