The Next Stage Theatre Festival launches today with an exciting slate of 10 new shows. While originally planned as a hybrid event, the festival is now entirely online, with a mix of live presentations and on-demand streaming. Enjoy from the comfort of your couch!
This year's offerings include a variety of musicals, interactive adventures, dance, stand-up comedy, and traditional theatre. The shows cover a range of engaging themes, including identity, aging, and desire.
Available to watch on-demand starting today are Stories of a Dish, a "culinary theatrical journey" of a chef finding his way during the pandemic, and The Sunglasses Monologue, Vivian Chong's musical-comedy memoir retelling her journey out of a coma to her reinvention as an artist. Starting February 7, experience Fatuma Adar's She's Not Special, which explores the pressures of Black Excellence, through comedy and musical theatre.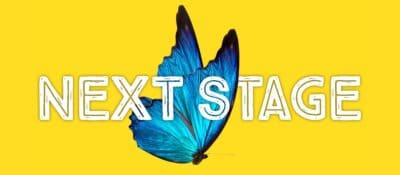 The festival's live presentations include The Complex, an interactive dystopian tale, and Saving Wonderland, an adventure where the audience must save Wonderland after Alice leaves.
"The artists have stepped into this realm with a wonderful enthusiasm, and we are so grateful that we still get to share the work of all these incredible companies and present our original slate of ten productions," says Executive Director Lucy Eveleigh.
You can see the full festival lineup and purchase tickets here.