Summer is drawing to a close, which means The Toronto International Film Festival is almost here. TIFF is the largest public film fest in the world (suck it, Cannes!). The sheer size of TIFF is a major point of pride for residents of the 6Ix. It is right up there with the Raptors when it comes to what makes this city special.
Loyal readers, we know you are very busy and important people with little time to pore over a detailed description of every film at this year's festival. That's why I did the work for you, because I am a bona fide film nerd who's been counting down the days to The Film Nerd Olympics (as I affectionately refer to the festival). Addressing a diverse range of topics, from Indonesian superheroes to Marie Curie and the Panama Papers, these motion pictures are sure to challenge the way you see the world!
Festival tickets will be available to the general public starting on September 2 at 10 am. (Be warned, securing last-minute passes involves standing in the world's longest rush line, so make sure you wear flats, bring snacks, and pee before getting there.) Now, sit back, relax, and let She Does The City act as your personal TIFF consultant!
Marriage Story (Dir. Noah Baumbach)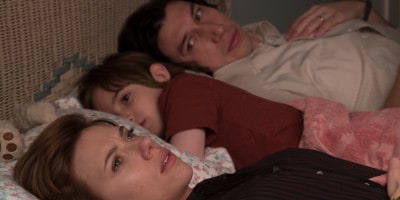 Who's In It: Laura Dern, Scarlett Johansson, Adam Driver, Merrit Wever
What It's About: Billed as a comedy-drama, Marriage Story isn't so much about being married as it is about the dissolution of a marriage. The film follows an actress and her stage director husband as they navigate their way through a gruelling divorce.
Why We're Talking About It: Noah Baumbach is a master of depicting personal crises so relatable, watching them is both cathartic and cringe-worthy. After Frances Ha, Baumbach's empathetic 2012 classic about a twenty-something woman's brutal quarter-life crisis, we're excited to see anything he decides to make! Also, for once Scarlett Johansson isn't stealing a role from a marginalized group of people, so that's a win!
Hustlers (Dir. Lorene Scafaria)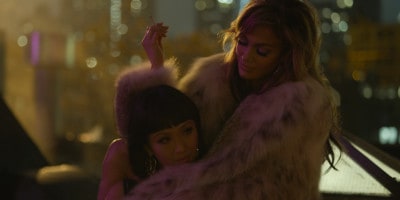 Who's In It: Jennifer Lopez, Constance Wu, Lizzo, Julia Stiles
What It's About: Based on a viral New York Magazine article, Hustlers is the story of a group of indomitable strippers who got rich by turning the tables on their banker bro clients.
Why We're Talking About It: Isn't everyone talking about Hustlers? When the trailer was released this summer, it caused a sensation on social media. Who doesn't want to watch a movie about savvy strippers profiting off a bunch of overpaid white dudes? Hustlers uses sass and humour to highlight the injustices of income inequality, a phenomenon that gives white men a distinct advantage in the quest for financial security. We're fans of a fun movie that combines vital social commentary with a cast of fabulous divas!
White Lie (Dirs. Calvin Thomas and Yonah Lewis)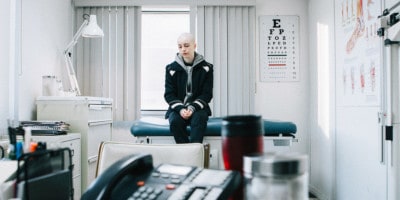 Who's In It: Kacey Rohl
What It's About: White Lie is a Canadian film about what happens when a decent person does a bad thing. Strapped for cash, university student Katie (Rohl) creates an online campaign to pay her bills while undergoing treatments for cancer. Soon, Katie becomes a literal poster child at her university, a symbol of bravery whose health struggles inspire countless people to donate to her cause. But the problem is Katie isn't actually sick; her cancer is a lie, one that threatens to ruin her life if exposed.
Why We're Talking About It: White Lie is a daring, fresh story with the bravery to empathize with its protagonist. While it doesn't excuse her lie, the film is genuinely interested in Katie's inner life, and the question of how basically good people can do deplorable things. Nuanced portrayals of female characters are still relatively hard to find in this day and age. We're happy to see a Canadian movie about a young woman who gets to be neither angel nor devil, but a true anti-hero.
A Beautiful Day in the Neighborhood (Dir. Marielle Heller)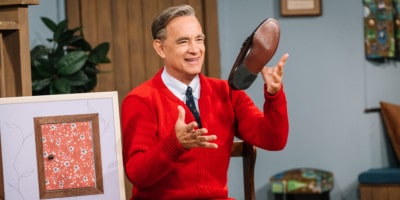 Who's In It: Tom Hanks, Mathew Rhys
What It's About: A cynical journalist (Rhys) is tasked with profiling iconic children's television host Fred Rogers (Hanks). Can Fred Rogers win over a jaded reporter with his signature recipe of compassion and fun? If you've seen the trailer, the answer is that he probably can. We're not crying, you're crying!
Why We're Talking About It: Many of us grew up watching Mr. Rogers' televised lessons on how to process our emotions. Now, more than fifteen years after his death, Ted Rogers' fandom is enjoying a resurgence. Last year's doc Won't You Be My Neighbour? reignited the public's passion for all things Fred Rogers, and now visionary director Marielle Heller (Can You Ever Forgive Me?) is giving the American icon the biopic treatment. We're excited, because seeing the effervescent Fred on celluloid is exactly what the world needs now!
There's Something in The Water (Dirs. Ellen Page and Ian Daniel)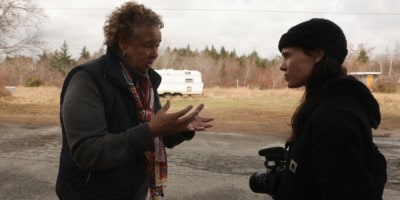 Who's In It: Awesome Nova Scotia Activists, the awesome Ellen Page
What It's About: There's Something in the Water is a documentary that takes on environmental racism in Nova Scotia. The film follows African-Canadian and Indigenous women activists as they fight to save their rural communities from the toxic effects of industrial development.
Why We're Talking About It: Environmental racism in Canada is very real. We're proud of Ellen Page for using her movie star platform to raise awareness about this important issue; however, we are even more thrilled to see the tireless work of community activists celebrated in a movie that showcases environmental inequalities. The truth is, Canada is a country where one's address has a profound impact on one's access to basic rights like safe drinking water and clean air. It's an election year, so we hope There's Something in the Water educates Canadians about how important it is to consider environmental justice when casting their votes.
Tammy's Always Dying (Dir. Amy Jo Johnson)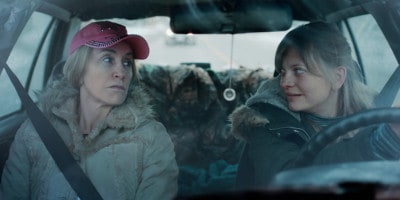 Who's In It: Anastasia Phillips, Felicity Huffman
What It's About: Tammy and her daughter Catherine are no strangers to struggle. Forced to live off social assistance, Tammy (Huffman) uses substances to escape from the poverty of a life on the margins. When middle-aged Tammy is diagnosed with cancer, Catherine (Phillips) moves back home to take care of her mother. The ambitious Catherine struggles with the hopelessness of her situation until one day she receives an opportunity to enrich herself with an appearance on a daytime talk show. The catch? She'll have to sell out her mother by sharing sordid details about her impoverished upbringing.
Why We're Talking About It: First off, it's directed by Amy Jo Johnson, the pink Power Ranger herself. Of course, we are excited to see any project helmed by this feminist icon! But furthermore, Tammy's Always Dying promises to deliver a thoughtful narrative that doesn't shy away from issues of class and mental health. We are always down for original storytelling that explores the complicated realities of mother/daughter bonds.
Radioactive (Dir. Marjane Satrapi)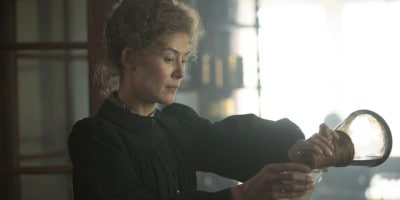 Who's In It: Rosamund Pike
What It's About: Radioactive is a biopic about Nobel Prize-winning scientist Marie Curie, portrayed here by the enigmatic Rosamund Pike. The film is a love story that tackles both Curie's professional passion for science, as well as the passionate romance she shared with her husband, Pierre.
Why We're Talking About It: Director Marjane Satrapi is a gifted storyteller who truly understands that women contain multitudes. After shooting to fame with the graphic memoir Persepolis, the compelling story of her childhood in 1980s Iran, Satrapi has branched out to the world of cinema. In Radioactive, we get to see a multi-talented female filmmaker pay tribute to a multi-talented woman scientist. Marie Curie is a legend, and there's no director we'd rather see explore what made this genius tick!
How to Build a Girl (Dir. Coky Gledroyc)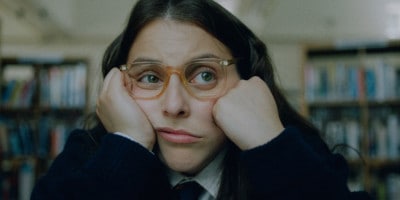 Who's In It: Beanie Feldstein, Emma Thompson, Jameela Jamil, Chris O'Dowd
What It's About: Based on Caitlin Moran's semi-autobiographical novel of the same title, How to Build a Girl follows the adventures of a teenage girl who leaves her small town to reinvent herself as a music critic in London, England.
Why We're Talking About It: If you're a loyal reader of She Does The City, you know these two facts to be true: We love books, and we love the movie Booksmart. Well, this is a movie based on a fantastic book starring one of the protagonists of Booksmart! The idea of watching Beanie Feldstein in a coming-of-age story based on famed feminist writer Caitlin Moran's life is more delectable than a deep-dish pizza!
Harriet (Dir. Kasi Lemmons)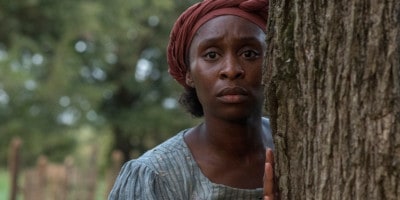 Who's In It: Cynthia Envo, Leslie Odom Jr, Janella Monae, Joe Alwyn
What It's About: Harriet tells the story of the legendary Harriet Tubman, a heroine who escaped slavery before going on to help others to do the same.
Why We're Talking About It: Few historical figures loom as large as Harriet Tubman, brought to life here by the gifted Cynthia Envo. The abolitionist crusader risked her life to lead enslaved peoples to freedom through the Underground Railroad. In an era where American politics have become alarmingly fascist, it's important for us to remember the stories of true American heroes like Tubman, people who opposed tyranny and risked everything for justice.
Anne at 13,000 ft (Dir. Kazik Radwanski)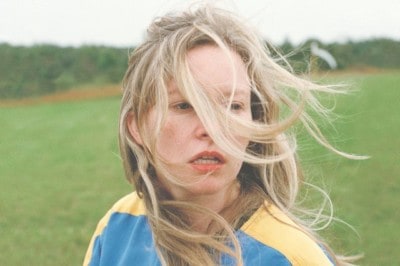 Who's In It: Deragh Campbell, Dorothea Paas,
What It's About: Anne (Campbell) is a 27-year-old early childhood educator who can't seem to get her life together. She bickers with her colleagues and would rather get lost in fantasy than do her job at the daycare. In her personal life, Anne isn't faring much better; the relationship she has with her boyfriend is awkward and underwhelming. But when Anne tries skydiving at her best friend's bachelorette party, she unexpectedly falls in love with the activity.
Why We're Talking About It: We need more movies about female slackers who stubbornly refuse to buy into societal expectations. After spending much of my twenties watching Seth Rogen stoner movies, I'm stoked for a film about a woman who doesn't buy into the myth that professional and romantic success are always the best route to happiness. Women contain multitudes, and just as we can be the high-achieving girlfriend who nags Seth Rogen to do something productive with his life, we should also be able to play the Seth Rogen character sometimes…
Judy (Dir. Rupert Goold)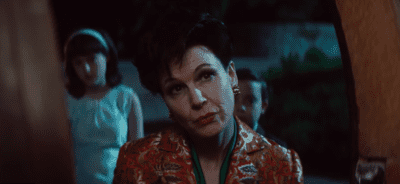 Who's In It: Renee Zellwegger, Jessie Buckley, Rufus Sewell
What It's About: Judy is the aptly titled life story of American actress and singer Judy Garland. The eponymous film follows Ms. Garland as she journeys to London in 1968 for a string of sold-out concerts. The film examines Judy's mental health struggles, as well as her genuine love for her fans and her family.
Why We're Talking About It: Judy Garland's story is tragic because she gave everything she had to others, while keeping so little for herself. The singer/actress made movies, performed countless concerts, became an early gay icon, and mothered two children, all while living with the impacts of a serious drug use disorder. Like so many women before her, Judy sacrificed her own well-being to make others happy. Her story is a cautionary tale about the suffering entailed in being the person who brings joy to others for a living.
The Body Remembers When the World Broke Open (Dirs. Kathleen Hepburn, Elle-Maija Tailfeathers)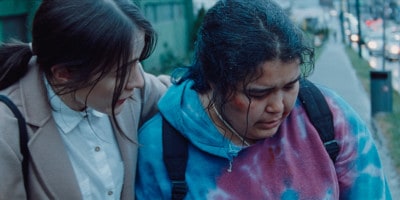 Who's In It: Elle-Maija Tailfeathers, Violet Nelson
What It's About: The Body Remembers When the World Broke Open is a Canadian drama about two First Nations women who meet by chance when one finds the other weeping in the street. Aila (Tailfeathers) has a stable and happy home life, while Rosie (Nelson) is a victim of domestic violence. After learning her story, Aila invites Rosie into her home, where the two women work through Rosie's trauma together.
Why We're Talking About It: Few issues are as horrifically universal as domestic violence. This serious problem affects Canadian women of every class and ethnocultural background. The Body Remembers What the World Broke Open promises a sensitive, intersectional feminist examination of the emotional scars created by abuse. We hope this film starts some important discussions.
My Zoe (Dir. Julie Delpy)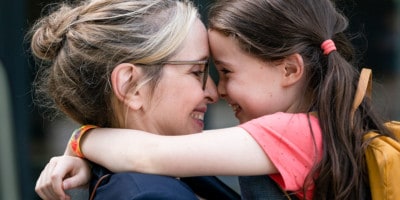 Who's In It: Gemma Arterton, Julie Delpy, Richard Armitage, Daniel Bruhl
What It's About: The brilliant Julie Delpy is back! The auteur directs, writes and acts in her seventh film, My Zoe. My Zoe is the story of a divorced mother struggling to co-parent her daughter in the wake of an acrimonious divorce while maintaining her career as an accomplished scientist.
Why We're Talking About It: In addition to Julie Delpy being a bona fide goddess (have You seen her in the Before trilogy?), divorce is an issue that touches the lives of countless people. But while that subject matter feels familiar, My Zoe also bills itself as a psychological thriller with inflections of science fiction. It's so much fun when genres collide in innovative ways! Plus, we're all for talented female directors telling truly original stories!
Rocks (Dir. Sarah Gavron)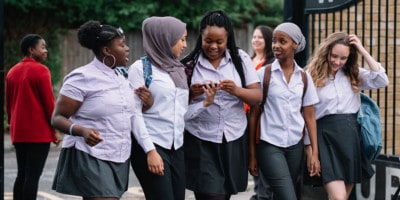 Who's In It: Bukky Bakray, Kosar Ali
What It's About: Shola (Bakray) lives in a UK council flat with her mother and brother. Known to her loved ones as Rocks, teenage Shola has a vibrant social life with her school friends; however, everything changes when she unexpectedly finds herself on her own with a child to care for. Instead of devolving into a tragic piece of misery porn, Rocks is a story about how a resilient young woman thrives with the help of good friends.
Why We're Talking About It: We love stories about the triumphs of teenage girls. And stories about teenage girls who triumph with the help of their besties are even better! We're also keen to see a movie about teenagers where working-class kids of colour get to be the stars! Movies about middle-class suburban kids going to the prom are fun and all, but they don't reflect everyone's experiences.
Simple Women (Dir. Chiara Malta)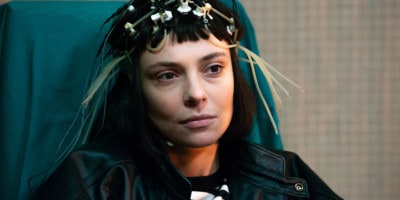 Who's In It: Jasmine Trinca
What It's About: Frederica is an Italian director living with epilepsy. Frederica also idolizes Elina Lowensohn, a Romanian actor she watched have an onscreen seizure in the film Simple Men. When the young director attempts to make a film about her hero, she begins to realize Lowensohn might not be the person she thought.
Why We're Talking About It: The idea of a movie about a woman director made by a woman director is tantalizing in and of itself; however, its subject matter also feels intensely familiar. After all, the experience of becoming disillusioned with one's heroes is all too common.
Workforce (Dir. David Zonana)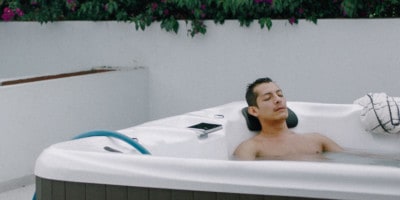 Who's In It: Horacio Celestino, Luis Alberti
What It's About: After a construction worker in Mexico City falls to a tragic death under suspicious circumstances, his brother and widow seek revenge. Claudio, the fallen worker, never drank, yet the autopsy results report he had alcohol in his system at his time of death. Soon, Claudio's enraged loved ones begin to unravel a mystery, uncovering corruption and lies along the way.
Why We're Talking About It: Workers' rights are a perennially important topic. In the late Capitalist Era, corruption and corporate greed frequently lead to unsafe working conditions. That's why we appreciate cinema that explores the exploitation of working people. Workforce highlights how economic justice is—literally—a matter of life and death.
The Goldfinch (Dir. John Crowley)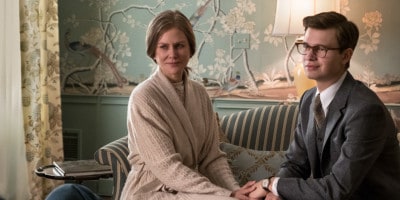 Who's In It: Ansel Elgort, Nicole Kidman, Sarah Paulson
What It's About: When we meet him, Theodore Decker is a troubled American hiding out in Amsterdam. He is still reeling from the day he visited a New York museum with his mother at age thirteen, but only Theo emerged alive. Theo may have survived the horrific terrorist attack that took his mother's life; however, its legacy shapes his entire life. In the aftermath of the attack, a seventeenth-century oil painting called The Goldfinch infamously went missing. What happened to this masterpiece? And does Theo know anything about its whereabouts? These questions follow our young protagonist to this day.
Why We're Talking About It: Based on Donna Tartt's Pulitzer Prize-winning novel, The Goldfinch is the most highly anticipated literary adaptation of TIFF 2019. The source material is a gorgeous, critically acclaimed story of grief, high crime, and mother/son love. If the film is half as compelling as the novel, it's sure to rivet audiences. Remember to bring your Kleenex, because this one will be a tearjerker!
The Laundromat (Dir. Steven Soderbergh)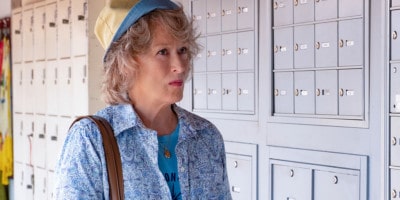 Who's In It: Meryl Streep, Antonio Banderas
What It's About: When the Panama Papers were released in 2016, a secret world of corruption and financial crime was discovered. Soderburgh's new film follows this scandal through the eyes of a widow named Ellen Martin (Streep). After Ellen's husband dies in a ferry accident, she is shocked to find her insurance claim denied. This leads Ellen on a personal investigation that unearths far more about the world of corporate greed than she expects to find.
Why We're Talking About It: One of the most scandalous events of the last decade, the release of the Panama Papers revealed how the rich opt out of the same laws to which the other 99% are held. A high-profile Hollywood movie by an Oscar-winning director is exactly the project we need to raise awareness about the omnipresence of financial crime in the age of Late Capitalism.
Gundala (Dir. Joko Anwar)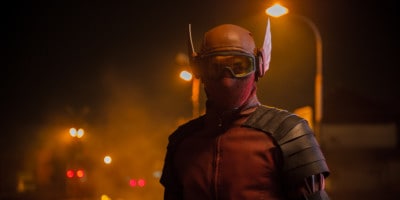 Who's In It: Abimana Arasatya
What It's About: Forget Captain America or The Flash, there's a new superhero in town! Joko Anwar's Gundala is the origin story of Indonesia's most famous superhero. The eponymous film follows Gundala himself as he evolves from the disillusioned son of a labour unionist to a supernaturally gifted superhero, thanks to some fortuitous lightening strikes.
Why We're Talking About It: After more than a decade of global dominance by Marvel Studios, we're psyched to watch heroes from other parts of the world. Isn't it suspicious that so many of The Avengers are white Americans? Gundala is an action-packed reminder that heroes can—and do—come from all over the world. Whether we're talking about indie costume dramas or big blockbusters, representation always matters.
Jojo Rabbit (Dir. Taika Waititi)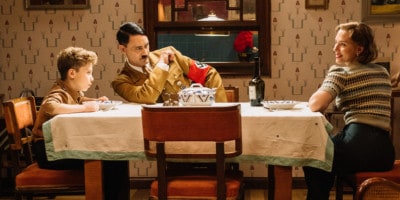 Who's In It: Taika Waititi, Roman Griffin Davis, Sam Rockwell, Scarlett Johansson
What It's About: In offbeat comedian/director Taika Waititi's Jojo Rabbit, a little boy (Roman Griffin Davis) in 1940s Germany discovers a little Jewish girl hiding in his home. To determine his course of action, he consults with his imaginary best friend, Adolf Hitler (Waititi). What follows is a searing satire of fascism and the violence it incites.
Why We're Talking About It: Satire as a tool for holding problematic leaders accountable is almost as old as government itself. The story of Jojo Rabbit may ostensibly be a piece of historical fiction about World War II; however, it also acts as a cautionary tale about our present. In an era where fascism is having a resurgence, everybody could benefit from a reminder about the importance of anti-fascist resistance.