The Toronto International Festival of Authors (TIFA) is Canada's largest, and longest-running literary festival, full of opportunities to connect with some of the world's leading storytellers, thinkers, artists, and more. The 42nd edition of the festival takes place virtually, from October 21st – 31st, and registration is open at FestivalOfAuthors.ca.
This year, attendees can enjoy the return of some of the most popular programmes from 2020, including multilingual conversations, interactive audio tours, the Critical Conversations (including talks on sustainability, vaccine ethics, Truth and Reconciliation, and so much more).
This year's festival features an incredible lineup of authors, including Katherena Vermette, Lisa Taddeo, Esi Edugyan, Douglas Coupland, Jordan Abel, Jesse Wente, Anthony Doerr, Margaret Atwood, and Clint Smith.
More than just interviews and panels, the festival also includes performances, and masterclasses from incredible artists and creatives, like Leanne Betasamosake Simpson, Sheila Heti, Omar El Akkad, Michelle Good, and more.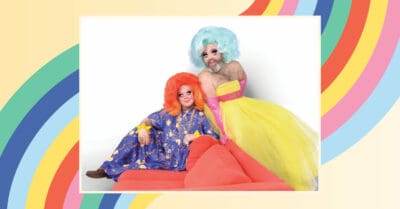 For the youngest readers, TIFA Kids offers 30+ free, virtual activities that explore stories of love, friendship, family, and other important subjects. On Oct 31st, Fay and Fluffy will be hosting a very special Halloween Storytime, which is sure to be a memorable and fun event.
While there is a lot to look forward to at this year's festival, I've highlighted some of the events I am most excited for.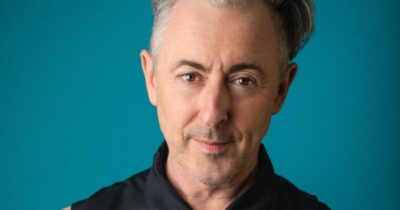 Alan Cumming Talks About His Baggage | (October 19th, at 12:30 pm EST). Register here.
This free virtual event takes place 2 days before the festival officially begins, serving as an exuberant kick-off for the festival.
Award-winning Scottish actor and writer, Alan Cumming, joins TIFA Director Roland Gulliver to speak about his highly anticipated up-cumming (sorry!) second memoir, Baggage: Tales from a Fully Packed Life (releasing October 26th). Written seven years after his first memoir, Not My Father's Son, this new book chronicles Cumming's experiences in Hollywood, – good and bad – and how they shaped who he is today – a happy, flawed, vulnerable, and fearless man, with a lot of baggage.
Critical Conversations: Climate for All: Disability Rights & the Environment | (October 21st, at 7:30 pm EST). Register here.
As activists and communities around the world work to address the climate crisis, its intersection with disability rights and policies is a vital consideration. In this conversation, panelists Jen Deerinwater, Leah Lakshmi Piepzna-Smarsinaha, Syrus Marcus Ware, and Petra Kuppers discuss the overlap between climate activism and improving inequities in disability worldmaking.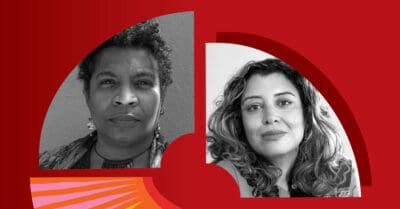 Sex, Magic and the End of the World: Nalo Hopkinson & Leone Ross with Karen Lord | (October 21st, at 2:30 pm EST). Register here.
Award-winning speculative writers Leone Ross, and Nalo Hopkinson join interviewer Karen Lord to discuss the power of storytelling through different formats, as well as the field of Caribbean speculative fiction. The authors explore topics of sexuality, feminism, and the end of the world in their work. From creating new magical worlds, to drawing upon the mythical ones described in folklore, this conversation is sure to be a powerful one.
Humber Masterclass: What a Powerful Sentence Looks Like with Omar El Akkad | (October 24th, at 4 pm EST). Register here.
2021 Scotiabank Giller Prize Shortlisted author Omar El Akkad leads a powerful Masterclass on the construction of unforgettable sentences. Using examples from Toni Morrison, Garth Greenwell, and more – this class takes a look at how to put together a string of thoughts (or in some cases, an entire constellation of ideas and emotions) into the space between two periods.
Cost: $56 per workshop.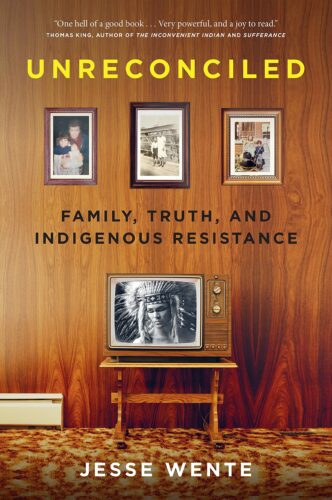 Unreconciled: Jesse Wente | (October 25th, at 8 pm EST). Register here.
Anishnaabe writer, broadcaster, and current chair of the Canadian Council for the Arts, Jesse Wente, joins TIFA Director Roland Gulliver for an essential conversation, to discuss the flawed concept of reconciliation. Asking questions like "How do we move towards building a respectful relationship between the nation of Canada, and Indigenous peoples?" Join them as they examine Wente's new book, Unreconciled. Part memoir, part manifesto, this book is an essential read about what it means to be a modern Indigenous person in a society that is still overwhelmingly colonial in its attitudes and institutions.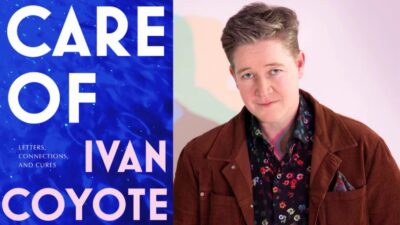 Heart-Shaped Letters: Ivan Coyote | (October 29th, at 8 pm EST). Register here.
As a writer and performer, Ivan Coyote has spent years on the road, telling stories on numerous stages around the world, where they collected an astounding collection of fan letters. When the pandemic hit, they could finally answer those letters that had piled up, and the result is their most intimate and moving book yet, Care Of. Join them in a conversation about their latest work, and the themes it explores – like compassion, empathy, nonbinary and trans identity, as well as the power of human connection.
Better, Not Bitter: Yusef Salaam | (October 31st, at 6 pm EST). Register here.
Dr. Yusef Salaam, member of the Exonerated Five, served six years and eight months in prison for a crime he didn't commit. After he was exonerated of the infamous Central Park Jogger assault, Salaam became an award-winning motivational speaker, thought leader, author, and coach. Joined in conversation by Gilad Cohen, founder of JAYU, they have a heart-wrenching, yet inspirational conversation on prison reform, and racial injustice, as well as Salaam's memoir Better, Not Bitter: living on Purpose in the Pursuit of Racial Justice.
This is just a taste of the incredible lineup at the Toronto International Festival of Authors. The 42nd annual festival features an incredible lineup of experts, thinkers, writers, and performers, including Thomas King, Cherie Dimaline, Patrick Ness, Ian Williams, Casey Plett, Jael Richardson, and more. With plenty of free events, and recordings available after the fact, there are lots of opportunities to learn and enjoy. Until then, you can follow the festival on Twitter, Facebook, or Instagram.
—
Ameema Saeed (@ameemabackwards) is a storyteller, a Capricorn, an avid bookworm, and a curator of very specific playlists, customized book recommendations, and cool earrings. She enjoys bad puns, good food, dancing, and talking about feelings. She writes about books, unruly bodies, and her lived experiences, and hopes to write an essay collection one day. When she's not reading books, or buying books (her other favourite hobby), she likes to talk about books (especially diverse books, and books by diverse authors) on her bookstagram: @ReadWithMeemz