For Canada 150, we've partnered with photographer Jessica Laforet (founder of This Woman I Know) to profile an eclectic mix of leaders who are spearheading positive change across the country, and inspiring us with their tenacity, grit, compassion, and spirit.
We hope this series not only introduces you to progressive thinkers and doers, but also acts as a catalyst for sparking conversation and debate on what it means to be Canadian.
---
We were first introduced to Gilary Massa last spring, when her unjust termination from Ryerson's Student Union made headlines. It wasn't the termination that got her name into the paper, but rather how she bravely fought back. With a six-month-old baby on her hip, Gilary filed a human rights complaint against Ryerson's Student Union and took to the school's hallways in protest.
Balancing anything beyond a baby's needs in that first year is extremely challenging, let alone spearheading a public protest, but that is the kind of activist and leader Gilary is. For an institution that prides itself on a commitment to diversity and equality, the support Gilary raised in mainstream media branding the termination as "disturbing," was quite a stain on the union's reputation. Gilary's activism forced the institution, both the student body and staff, to evaluate their ethics.
This past December, Gilary took on a new role as Advocacy Coordinator at the National Council of Canadian Muslims, and earlier this month, she returned to Ryerson as a speaker at the Celebrating Our Voices conference. A recent article in The Eye Opener quoted her saying, "If there [are] no spaces for you, you have to create them yourself." This is precisely what she does in an ongoing effort to create a just and equitable society, and a better world for her daughter.
Inspired by her actions and her voice, we asked Gilary some questions to get to know this fearless leader.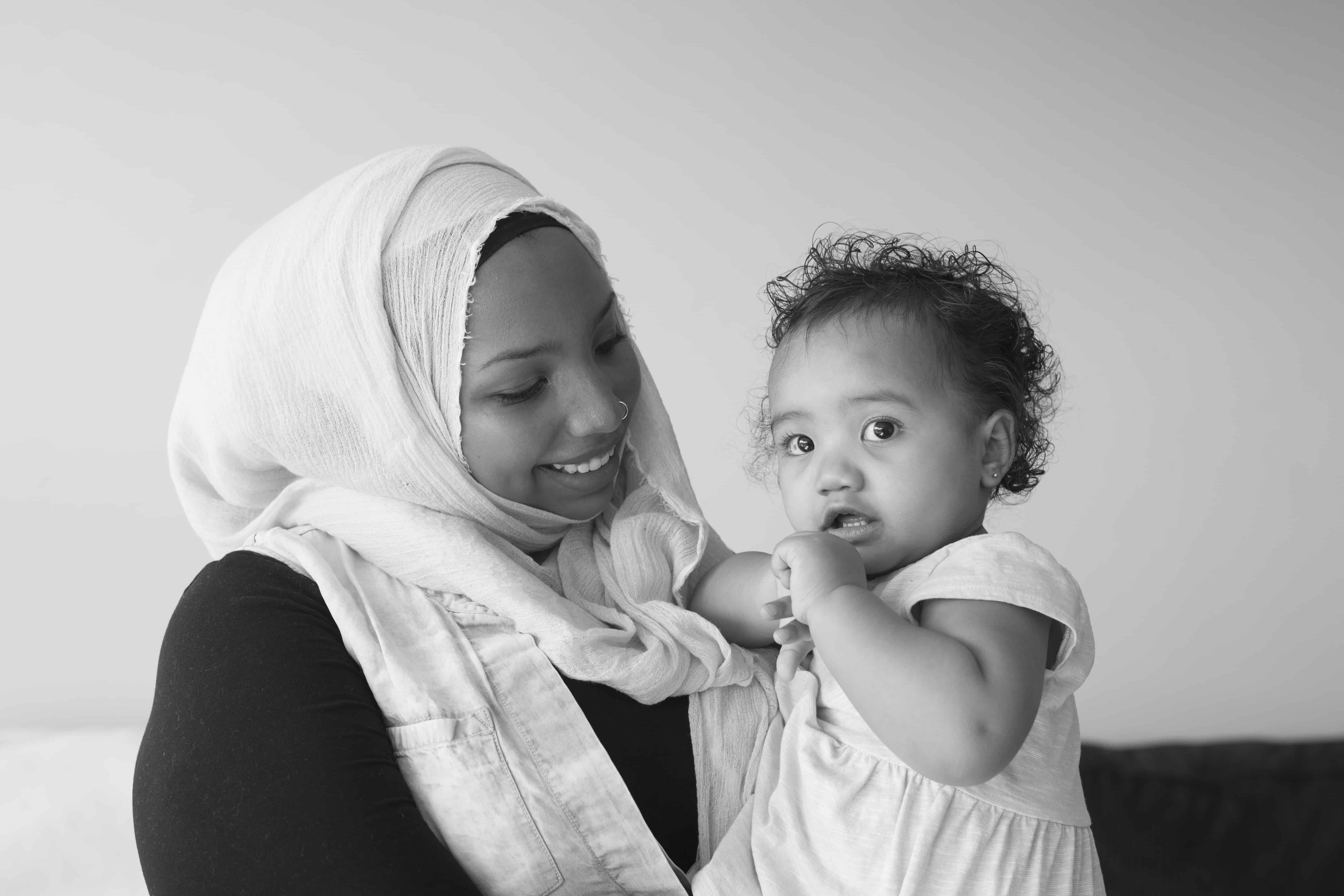 What about Canada makes you proud?
I am proud of the grassroots social justice groups that have done the hard work of elevating the conversations we have around our dinner tables. Groups like Black Lives Matter, Idle No More and No One Is Illegal, who brought conversations of anti-black racism, sexism, homophobia, Islamophobia, colonialism and white supremacy to the forefront, and despite the push back, had the audacity to ask us all to do better, to be better.
What changes would you like to see in the future?
There is so much. But recently, I am thinking about Islamophobia, and what it means to be living in Canada as a visible Muslim woman.
I would like to live in a world where it is no longer acceptable to attack Muslims in the name of free speech. Where Muslims are seen for their diversity in appearance, opinions, and identities. I want us to be okay with being different with one another; be okay with disagreeing with one another, yet still able to live together with respect and dignity.
What's on your to-do list right now?
Go through my emails, find work-life balance, work out more and like it, travel and fight racism.
What life lesson is currently guiding your journey?
My friend Nasim Asgari recently said to me, "Out of pain can comes great beauty." The last few months have been heavy for Muslims living in Canada; I want to take that pain and turn into something beautiful, into community action, collaboration, allyship, and change.
What's your best advice to young women hoping to leave their mark on the world?
Be bold and fearless. Find ways to take time for yourself. Remind yourself every day that you are worthy, because you are.

What is very important to you?
My family, my husband, my daughter, and creating a better future for our children.

What do you do to recharge your energy?
Evenings at home with my husband and daughter are honesty the best fuel a girl could ask for.

In your opinion, how does one build self-confidence?
I'm still trying to figure this one out myself. I remember being young – always the chubbiest one in my class, too black and too Muslim to stand out like anything beautiful. At least that's what I thought. I spent years avoiding mirrors. I think once I stopped comparing myself to other people, things changed. We are never going to be perfect. I am just trying to focus on being the best version of myself.
When and how did you know you were on the right path?
When you find yourself dreaming about your work. Some call this lack of work-life balance. I call it passion.

What's your advice for those feeling lost?
It's a normal feeling. To feel lost is something that we all go through at one point or another. Someone once told me don't ask your children what they want to be when they grow up. Ask them how they want to change the world for the better. I think if we all asked ourselves that question, we would be in a better place.
What ritual is important to you?
Prayer and giving thanks.
Top three pieces of advice for young women hoping to advance their career?
Don't be afraid to follow your gut.
Walk into every room like you deserve to be there.
Don't be afraid to admit your mistakes. Every moment is an opportunity to learn something new.
Follow Gilary on Twitter at @gilarypmassa