We've already shared a whack of titles that are on our must-see list, but TIFF's latest announcement had us buzzing with excitement.
From films in the Contemporary World Cinema programme that tackle timely issues to hotly anticipated Canadian titles and additions to Special Presentations, here are the newly announced films that have our attention.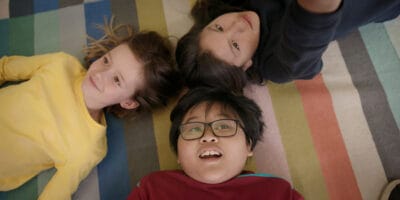 Scarborough Shasha Nakhai, Rich Williamson | Canada
World Premiere / Discovery
There are few things more exciting than the film adaptation of a book you love. Based on the award-winning debut novel by Catherine Hernandez, Scarborough follows three kids living in a tight-knit community in the East End of Toronto. Failed by systems meant to support families living in low-income neighbourhoods, Scarborough's lead characters find strength and joy in their friendships with each other. We hope the film is as textured and compelling as Hernandez's stunning novel!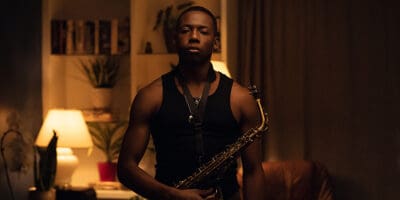 Learn To Swim Thyrone Tommy | Canada
World Premiere / Discovery
Learn to Swim is a surrealist romantic drama that follows Toronto jazz saxophonist Dezi Williams, as he attempts to escape a recent tragedy. He's withdrawn from his band and tries to spend his days in solitude as an instrument repair technician, but is haunted by his memories, a mounting pain in his jaw, and an intrusive new neighbour. Thyrone Tommy is an award-winning filmmaker and alumnus of the Canadian Film Centre's Directors Lab and TIFF Talent Lab, his short film Mariner was named one of TIFF Canada's Top Ten shorts of the year. We love to see local talent in the spotlight.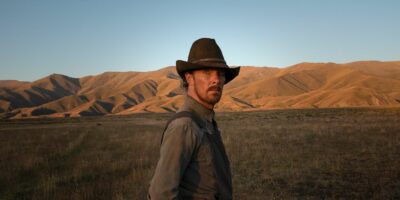 The Power of the Dog Jane Campion | Australia/New Zealand
Canadian Premiere / Special Presentation
This title has big buzz, for good reason. Set in Montana in the 1920s, the film is an adaptation of Thomas Savage's novel, published in 1967, and stars Benedict Cumberbatch, Kirsten Dunst, Jesse Plemons, Thomasin McKenzie, Kodi Smit-McPhee and Frances Conroy. It had its world premiere at Venice Film Festival, has been selected as the New York Film Festival's Centrepiece film, and will undoubtedly be a very hot ticket at TIFF. Director Jane Campion is the only woman to receive a Palme D'Or at Cannes, for the outstanding film The Piano (1993)—a masterpiece that we think about often, nearly thirty years after we first watched it. The Power of the Dog is a Netflix Original, and one that we will not miss.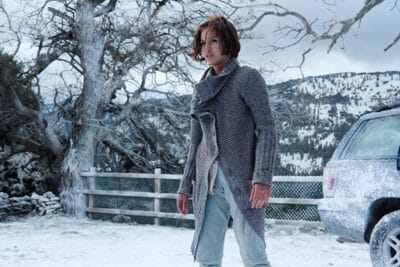 The Daughter (La Hija) Manuel Martín Cuenca | Spain
World Premiere / Contemporary World Cinema
Directed by Spanish auteur Manuel Martin Cuenca, The Daughter is a thriller that explores the politics and ethics of reproduction. Irene is a pregnant teen who lives in a centre for juvenile offenders. Desperate to find a better life for herself, Irene agrees to move in with a teacher from the centre named Javier. Javier takes Irene to his home in a remote part of the Andulusian mountains, a place where she can safely carry out her pregnancy. The only condition? Irene must give the baby she is carrying to Javier and his wife Adela, who are unable to conceive. The plan seems perfect, until Irene begins to bond with the fetus she is carrying. The Daughter is an important story about reproductive coercion.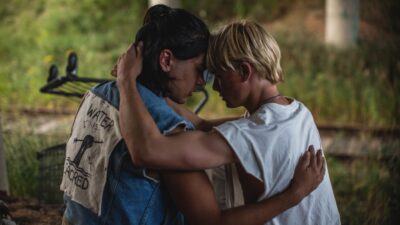 Wildhood Bretten Hannam | Canada
World Premiere / Discovery
Written and filmed in both in English and Mi'kmaw, Wildhood follows a grieving 16 year-old named Link (Phillip Lewitski). Devastated by the loss of his Mi'kmaw mother and constantly at odds with his white father, Link embarks on a road trip. His travelling companions are a two-spirit youth named Pasmay and his younger brother Travis. Wildhood is a coming-of-age story about youth searching for a place where they can safely be themselves, and a story we can't wait to see.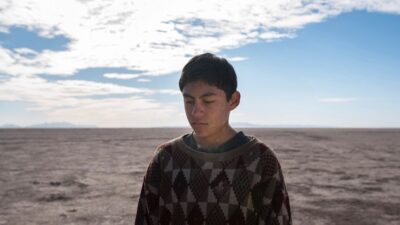 The Box (La Caja) Lorenzo Vigas | USA/Mexico
North American Premiere / Contemporary World Cinema
The Box's follows a Mexican teenager who "sets out to collect his father's remains, only to be sucked into the underbelly of the manufacturing industry." Vigas took home the Golden Lion at the Venice Film Festival for his film From Afar; The Box promises to be compelling, harrowing, and an important piece of cinema for our consumer-driven society.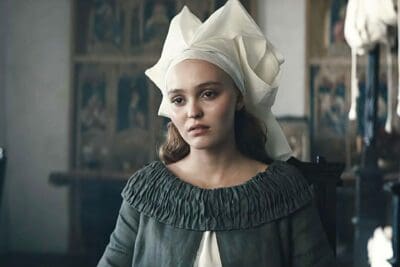 Wolf Nathalie Biancheri | United Kingdom/Ireland/Poland
World Premiere – Special Presentation
Written and directed by Nathalie Biancheri (Nocturnal), Wolf is a true original. Jacob (George MacKay) believes he is a wolf trapped in a human body. He eats, sleeps, and lives like a wolf – much to the shock of his family. When he's sent to a clinic, Jacob and his animal-bound peers are forced to undergo increasingly extreme forms of 'curative' therapies. However once he meets the mysterious Wildcat (Lily-Rose Depp), and as their friendship blossoms into an undeniable infatuation, Jacob is faced with a challenge: will he renounce his true self for love? We're curious.
The 46th Toronto International Film Festival runs September 9–18, 2021, and more titles will be released in coming weeks. Visit tiff.net for more information.