Pride events, new exhibits, and arts festivals are taking over Toronto this week. Find an activity that excites you and make the most of this week!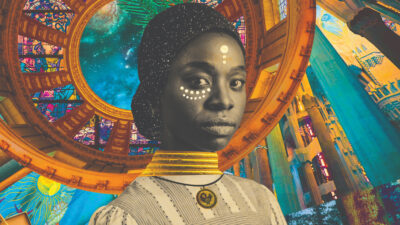 Treemonisha
Led by a Black, female creative team, Treemonisha reimagines Scott Joplin's legendary opera about the immediate post-slavery era. First written in 1911, Treemonisha is a visionary tale of community and female leadership. This groundbreaking adaptation, running June 6-17 at the Bluma Appel Theatre, marks the first all-Black orchestra and the first Black woman conductor in Canadian opera history. See this piece of history come to life.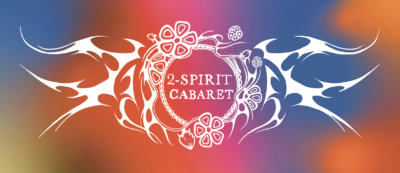 2-Spirit Cabaret
As part of Buddies in Bad Times Theatre's Queer Pride Festival, this cabaret on June 6 is a celebration of 2-Spirit and Indigiqueer joy across different artistic disciplines. With music, dance, drag, performance art, spoken word, poetry and comedy, plus performances from the IndigiBabes Burlesque troupe, there is lots of creative expression and artistry to appreciate. Tickets are available here.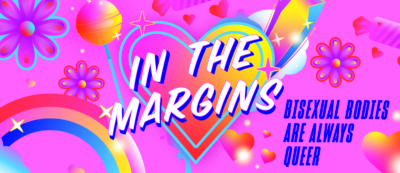 In The Margins (Bisexual bodies have always been queer)
From June 6-8, Emily Nixon's new installation at Buddies in Bad Times Theatre will confront the audience with their assumptions about bisexuality. Inspired by late 90s and Y2K aesthetics, the cabaret explores the bisexual fantasies of a girl in the early 2000s through animation, a work of nostalgia and coming-of-age. This installation is free to attend as part of Buddies' Queer Pride Festival. More info.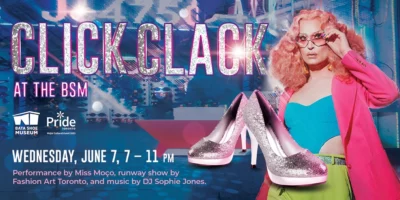 Click Clack at the Bata Shoe Museum
On June 7, get wild at this Pride party hosted by the Bata Shoe Museum, with a performance from drag race star Miss Moco, a catwalk show of queer focused-avantgarde looks presented by Fashion Art Toronto, and music by DJ Sophie Jones. As part of this already fantastic event, the museum will be adding to its permanent collection of 15,000 shoes, including a pair of heels worn by Priyanka during her win on the first season of Canada's Drag Race. More info.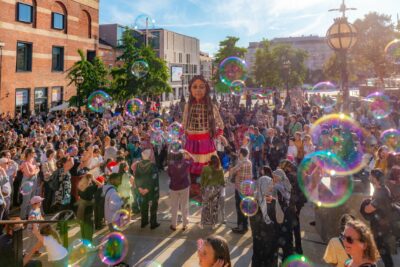 Luminato Festival
Luminato Festival returns this week with a lineup of compelling events, bold contemporary art and performances to kick off summer in Toronto. This year's festival highlight is Walk with Amal, a series of neighbourhood walks across Toronto with a giant 12 ft walking puppet of a Syrian refugee named Little Amal, who has become a global symbol of human rights for refugees. Over 130 community organizations will take part in the walks, as musicians, dancers and community members join Amal on her search for hope and her new home. Check out all that Luminato has to offer from June 7-18.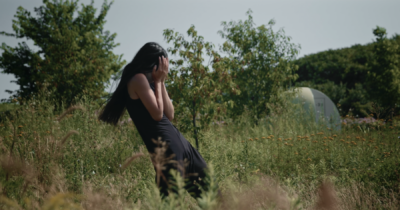 Breakthroughs Film Festival
This week, Breakthroughs Film Festival will showcase short films from some of Canada's brightest emerging women and non-binary filmmakers. From June 8-11, BFF will screen 20 short films in a variety of genres, from Canada and around the world, all under 20 minutes in length. The festival will open with screenings at Paradise Theatre on June 8 and 9, as well as an awards ceremony, filmmaker Q&As and a meet and greet hour. Read our Q&A with Board Member Samantha Summers for more on this year's festival.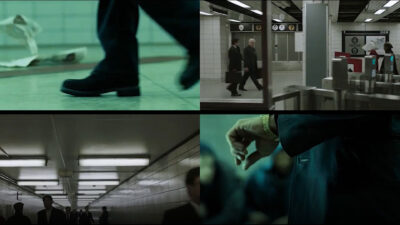 MOCA Summer 2023 Exhibitions
Head over to MOCA for an after hours party on June 8 to celebrate their newly launched Summer 2023 exhibits, including the multi-media exhibition Impostor Cities— exploring the ways Canada's buildings and cities double as other places in film and television. Visitors can check out a screening room with clips from over 3,000 films and television shows shot in Canada, green-screen installations, and video interviews with big names in Canadian film like Sarah Polley and David Cronenberg. More info here.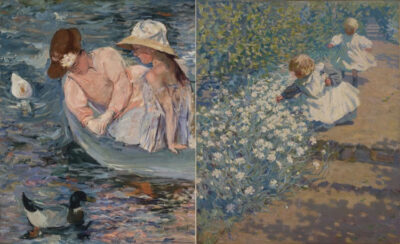 Cassat-McNicoll: Impressionists Between Worlds
This new exhibit at the AGO brings together the work of two extraordinary women Impressionist painters, Mary Cassatt and Helen McNicoll, both renowned for their depictions of modern womanhood. This eye-opening exhibition includes more than 65 artworks, including paintings, prints and sketchbooks from these two artists that had a profound impact on Impressionism in North America. See a preview of this stunning art exhibit on the AGO website.
Thorgy Thor and the Thorchestra
On Sunday, June 11, New York City's legendary Drag Queen, Thorgy Thor will be joining the Toronto Symphony Orchestra for an unforgettable performance! With everything from Mozart to Madonna, the beloved RuPaul's Drag Race superstar will light up Roy Thomson Hall with her exuberance, flare and not to mention magnificent violin talents! Plus, some special guests will be in attendance, including Canada's Drag Race alumni Adam "Miss Moço" Moco, vogue dancer Matthew "Snoopy" Cuff, and soprano Midori Marsh. It's going to be a full-on orchestral party! Grab your tickets here.