Spring has finally arrived in Toronto! Celebrate with a gardening event, or refresh your wardrobe at a clothing swap. Also this week: awesome author talks, a vintage book and paper show and much more.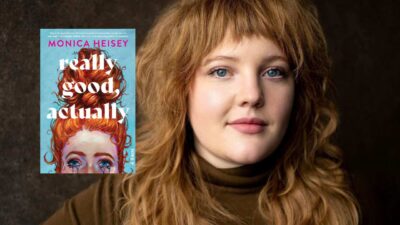 Monica Heisey on Really Good, Actually
Join author Monica Heisey and some of the city's most talented storytellers for the Toronto launch of her bestselling novel, Really Good, Actually. From the Schitt's Creek and Baroness von Sketch Show writer, Really Good, Actually has been praised as an honest and hilarious portrait of a life gone off the rails. On March 22, Heisey will take the stage at Hot Docs Cinema with writer and producer Sarah Hagi, Nobody Cares author Anne T. Donahue, Workin' Moms' Dani Kind, standup comedian Evany Rosen and Meredith MacNeill of Baroness von Sketch Show and Pretty Hard Cases. Head over to our Instagram page and enter to win a copy of the book, plus 2 tickets to Wednesday's event!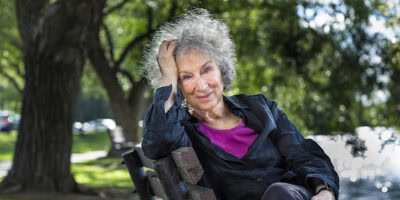 An Intimate Evening with Margaret Atwood
Following the release of her latest book Old Babes in the Wood, this evening with Margaret Atwood will dive into the themes that connect her iconic novels and the frightening realities for women's rights that they predict. Atwood will be joined by Toronto based feminists and activists for this intimate conversation about the future of women's rights and the importance of storytelling for social change. Don't miss this conversation at the Toronto Reference Library on March 23.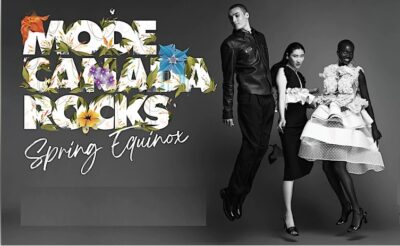 Mode Canada Rocks Fashion Music Festival
This showcase of Canadian talent fuses music and fashion, featuring 30 stellar artists. On March 23 at Rebel, visitors can expect three high-energy shows spotlighting the work of musicians and designers: Of Art and Indigeneity, The Order of Canadian Style, and Black to the Future. Hosted by Cree actress and model Ashley Callingbull, the evening will be headlined by Canadian artists Tyler Shaw, Akintoye, Savannah Ré, and Zeina. Proceeds from the event will go toward homeless youth in Ontario. Tickets are available here.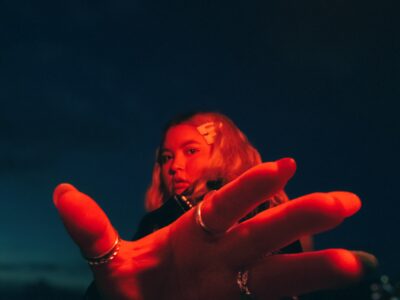 Ziigwan: Indigenous Music and Arts Festival
Celebrate spring this weekend at Ziigwan, a three-day Indigenous music and arts festival! Ziigwan, the Anishnaabemowin word for springtime, celebrates the healing and learning power of music and art and the rebirth of spring. The festival will bring Yonge-Dundas Square to life from March 24-26, with performances from a lineup of award-winning Indigenous artists, including Northern Cree, Aysanabee, and Digging Roots. Plus, shop beautiful creations from local Indigenous vendors, including the Native Arts Society and Pacha Indigenous Arts Collection.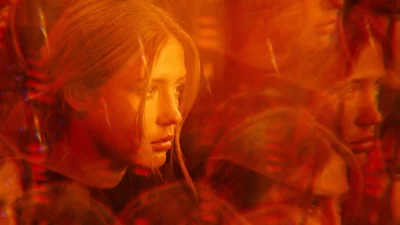 The Five Devils
After its premiere at last year's Cannes Film Festival, this tale of family mystery and fantasy opens in theatres March 24. Directed by French filmmaker Léa Mysius, The Five Devils follows Vicky (Sally Dramé), a strange and solitary girl with the magical gift to reproduce any scent she likes. Starring Adèle Exarchopoulos (Blue is the Warmest Colour) and Daphne Patakia (Benedetta) the film has been described as "an elemental queer love story" and a "witchy thriller". See it in theatres starting this Saturday, or stream on MUBI starting May 12.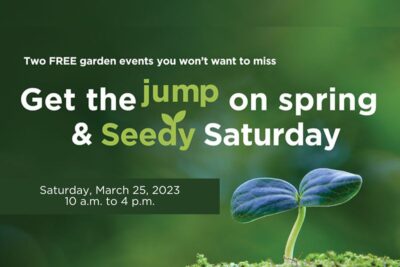 Get the Jump on Spring at Toronto Botanical Gardens
Spring has finally arrived, and so has gardening season! Toronto Botanical Garden's one-day garden extravaganza will help you get a head start with free gardening advice, demonstrations from Master Gardeners, vendors with all of the essentials you need, family activities and refreshments. If you're looking for something new to plant this year, check out their community seed swapping event! Celebrate spring this Saturday, March 25.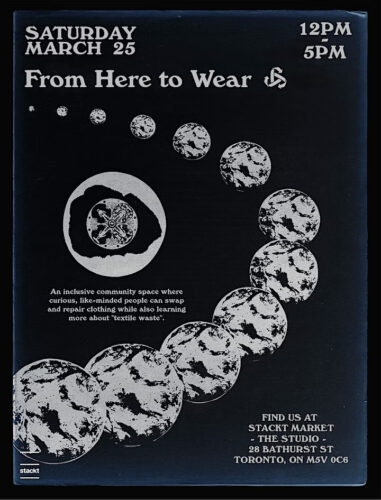 From Here to Wear Clothing Swap
Head over to Stackt Market this Saturday for a sustainable spring refresh of your wardrobe. From Here to Wear is an inclusive community space where curious, like-minded people can swap and repair clothing while also learning more about textile waste. Bring a maximum of 20 clean clothing items in good condition, browse through other donated items, and swap! Or, save a piece of clothing from the landfill by mending it at their Textile Library Lab — with salvaged materials, sewing machines and other supplies, as well as guidance on basic sewing skills for simple fixes. More details.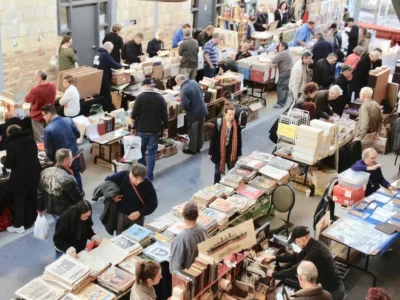 Old Book and Paper Show
Do you love vintage prints, old movie posters, or antique collectibles? Toronto's only show dedicated to old books and vintage paper returns to the historic Artscape Wychwood Barns on March 26. Browse and shop from plenty of unique Ontario vendors specializing in old and rare books and vintage items, including photography, postcards, magazines, comic books and more! More info.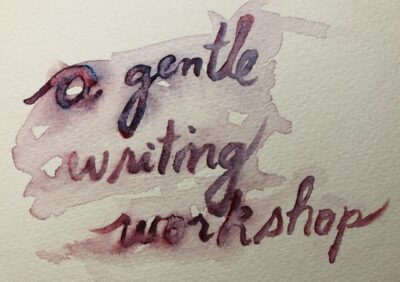 Dearest Anxiety: A Gentle Writing Workshop
Open to writers of all levels, this cozy virtual workshop invites you to write to your anxiety through a series of gentle writing prompts. Led by educator and anxiety coach Nina K Moore, along with Laura Repo of Go Slow Mama, put pen to paper and tap into the coziness, slowness and simplicity in your life. Connect with other open-minded individuals at this soothing workshop on March 27. More info and sign up here.