May has arrived! There is plenty going on in Toronto this week, with a good mix of arts events for you to check out. Art exhibits, live podcast tapings, engaging stories and more—read on!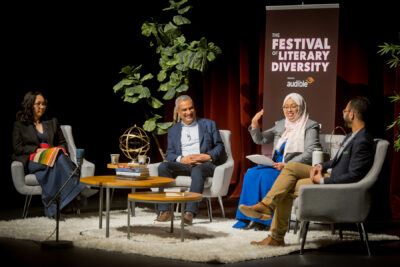 Festival of Literary Diversity (FOLD)
The Festival of Literary Diversity (FOLD) is the first literary festival of its kind in Canada, dedicated to celebrating diverse authors and storytellers. There are so many highlights this year: panels on queer joy and disabled futures, a literary cabaret with some of our favourite Canadian authors, a variety of writing workshops, and plenty of networking opportunities, trivia nights, and after-parties. Join in online or in-person at Brampton's historic Rose Theatre until May 7! Find out what else you can expect at this year's festival in our Q&A with Founder Jael Richardson.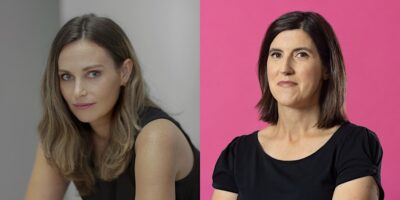 Love Letters: Contemporary Romance with Curtis Sittenfeld & Carley Fortune
Bestselling romance authors Curtis Sittenfeld and Carley Fortune will come together on May 2 at the Toronto Reference Library to discuss their latest novels; Romantic Comedy and Meet Me at the Lake. Refinery29's Kathleen Newman-Bremang will lead this conversation about contemporary romance with two influential writers in the genre. Tickets are available here.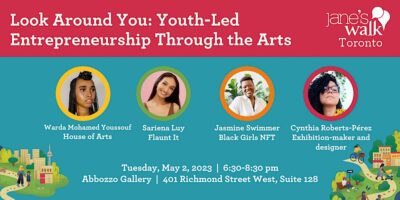 Youth-led Entrepreneurship through the Arts
Tune into this candid conversation between four women artists and entrepreneurs, all using the arts as a platform for youth-led social and economic empowerment in Toronto. The panel will feature Jasmine Swimmer, founder of digital agency Black Girls NFT, Sariena Luy, founder of community arts organization Flaunt It, Warda Mohamed Youssouf founder of House of Arts, a space for young emerging Black artists, and Cynthia Roberts-Pérez, an exhibition-maker and designer. Hear about how these community leaders are tapping into the power of the arts at this discussion on May 2.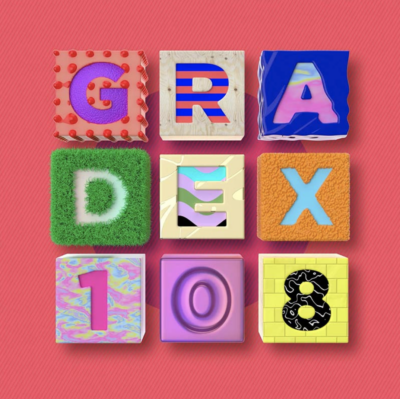 GradEx 108
OCAD University's annual showcase returns this week, from May 3-7. As Toronto's largest free art and design exhibition, artwork from more than 800 emerging artists, designers and digital media makers will be on display! See unique creations and innovative designs from the next generation of Canada's creative talent (everything from paintings, illustrations, product and furniture designs, fashion, photography, mobile apps, animations and architectural designs). More info.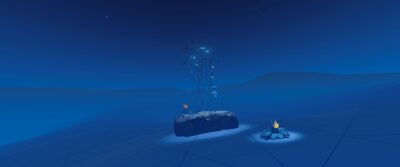 Nature's Algorithm Art Installation at Evergreen Brick Works
A time-bending art installation is coming to Evergreen Brick Works this week. Jawa El Khash's Nature's Algorithm will depict past, present and future ecosystems at Brick Works, bringing natural worlds to life with a series of holograms. Viewers can discover plants and animals native to Toronto's Don Valley, like silver maple, rainbow trout, and monarch butterflies, and imagine a future world with thriving ecosystems. See this exhibit at Evergreen Brick Works starting May 3.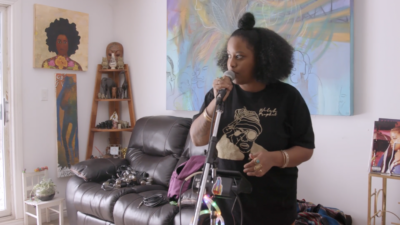 Hot Docs Film Festival
This is your final week to take in all of the exceptional programming at Hot Docs! Compelling documentaries from around the world, with tons of standouts from women filmmakers, will continue to screen until May 7. On May 5, catch a special screening of Coven, an exploration of modern witchcraft, followed by a performance from Toronto artist Witch Prophet. See all the screenings happening this week!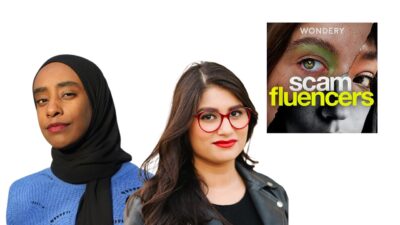 Hot Docs Podcast Showcase
See some of today's hottest podcasts live on stage from May 4-7 at the Hot Docs Podcast Festival Showcase! This incredible lineup features A Night of Surprising Stories with CBC Podcasts (including broadcast legend Anna Maria Tremonti and playwright Falen Johnson), On with Kara Swisher Live with special guest Lilly Singh, and Canadian culture writers Scaachi Koul and Sarah Hagi with a live version of their award-winning podcast Scamfluencers.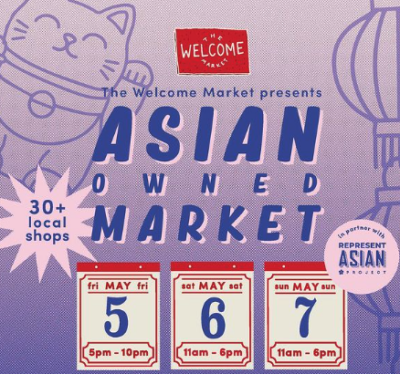 The Welcome Market: Asian-Owned Market
May is Asian Heritage Month, and The Welcome Market is partnering with the Represent Asian Project to organize an all-Asian marketplace! From May 5-7, shop from 30+ API owned and operated small businesses, specializing in handmade and curated vintage goods. Celebrate, elevate and amplify the Asian community this weekend. More info.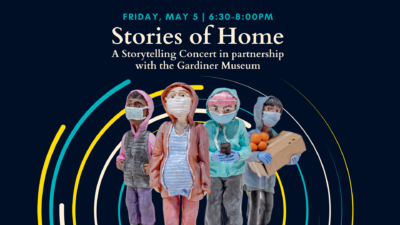 Toronto International Storytelling Festival
This enriching 10-day festival invites you to experience the transformative magic of storytelling. Featuring the city's best storytellers, and guests from across Canada and worldwide, the festival is a platform for sharing and connecting through traditional stories, personal true stories, poetry and so much more. The festival will open on May 5 with an evening of live storytelling inspired by Karine Giboulo's Housewarming exhibit at the Gardiner Museum, as expert storytellers expand the exhibit's narratives and explore shared experiences of the pandemic. See the full schedule of storytelling events, happening May 5-14.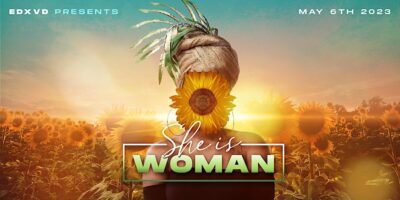 She is Woman
This immersive art experience celebrates Black women, using art to challenge stereotypes and amplify their voices. She is Woman brings together visual art and performance art, featuring local artists creating light and shadow work, acrylic and mixed media, and poetry and music. This unique creative event is happening on May 6— tickets are available here.