New month, new Toronto happenings. Here are our picks for film, art and performance events to check out this first week of November.
PUS
A variety show, dance spectacle, and intimate interview all in one, PUS will have its Toronto premiere this week. Watch two funny women grapple with their calcifying imaginations, their ghosts, and their need to scream (or sing) about the passage of time. More info.
When: November 1-4
Where: The Citadel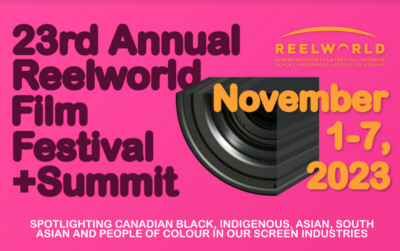 Reelworld Film Festival + Summit
The Reelworld Film Festival showcases a diverse range of films created by Canadian filmmakers who are Black, Indigenous, Asian, South Asian, and people of colour. From features to documentaries to TV and web series, dramatic storytelling to witty comedies, there's a little something for everyone. More info.
When: November 1-7
Where: The Paradise Theatre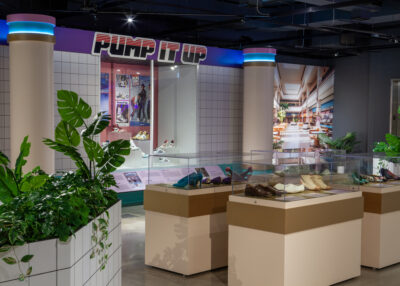 Dressed to Impress: Footwear and Consumerism in the 1980s
This nostalgic new exhibit at the Bata Shoe Museum explores the bold fashion and bright colours of footwear in the 1980s, from cone heels to high-status sneakers, and the innovation of the decade that influenced consumer habits of today. More info.
When: Opens November 1
Where: Bata Shoe Museum
Hannah Somers: The Music Sang 'Lean on Me'
In her exhibition The Music Sang 'Lean on Me', Hannah Somers investigates her own identity by returning to her roots through photos and videos. She creates visual conversations between her mother and aunt, biracial twin sisters adopted into a white family in the 1960s. Without a familial connection to the Black community, the sisters connected with figures in popular culture and the media. More info.
When: Opens November 1
Where: The Image Centre
Lots of Light: Petticoat Lane, a Sari Exhibition
As part of Spadina Museum's Diwali celebrations, see a stunning collection of saris, learn about the 2000-year history of the garment and how it has influenced fashion around the world. The short film Nine Yards, about de-colonizing the sari blouse and petticoat, will also be on view. More info.
When: November 2-12
Where: Spadina Musuem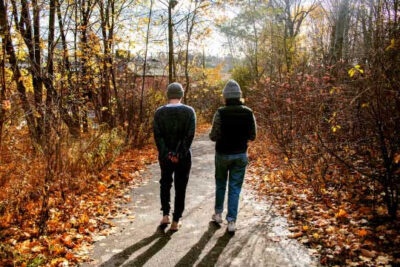 Good Mourning Festival: Walk With Me While I Remember You
As part of Evergreen Brick Works' Good Mourning Festival, a community commemoration of loss, death, and grief, this live performance will take participants along a nature path, following a group of young people who all share experiences of loss and bereavement. They reminisce and release, offering glimpses into the lives lost, and offering space to grieve, listen, reflect and share. More info here.
When: Nov 4 and 5
Where: Evergreen Brick Works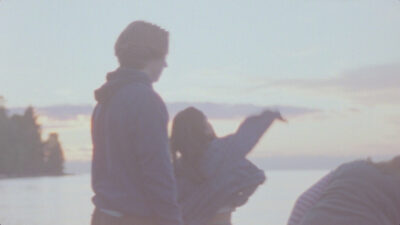 Rendezvous with Madness Festival
The Rendezvous With Madness Festival puts a spotlight on mental health, using the arts as an entry point for discussions around mental illness and addiction. This year's tagline "Mind the Gaps" considers gaps in infrastructure and the systematic "cracks" people fall through. See a range of films, documentaries, visual arts, and performance art pieces at the festival this year, including Nisha Platzer's back home. More info.
When: On now until November 5
Where: Various Toronto venues