From bright lights to loud laughs to free films, here are our top picks for events in Toronto this week.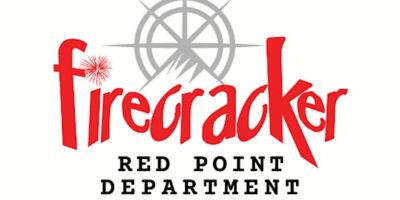 Firecracker Red Point- Discussing Ageism of Women & Non-Binary Artists
Join in the launch of the Firecracker Red Point Department, a new group supporting women and non-binary artists over 45. With a keynote speech from Annie Bradley, and a presentation from Meryl Streep's Writers Lab in NYC, don't miss important discussions, connections, and calls to action around ageism in the entertainment industry. More info.
When: November 21
Where: Directors Guild Of Canada – Ontario District Council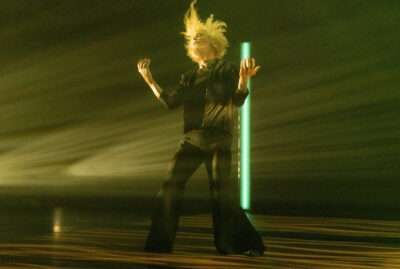 Louise Lecavalier: Stations
Legendary Canadian contemporary dancer Louise Lecavalier will perform her latest solo work Stations, a culmination of her journey through dance and her most personal work to date. Her unique style and emotional energy will be on full display with Stations' playful and moody choreography. More info.
When: November 23-25
Where: Harbourfront Centre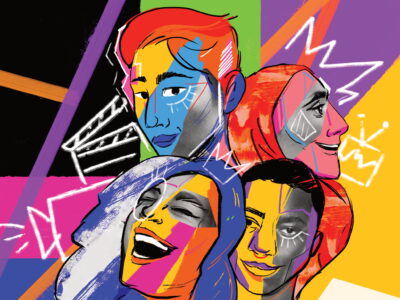 Regent Park Film Festival
Toronto's longest-running FREE film festival is happening this week! The Regent Park Film Festival is dedicated to amplifying the stories of BIPOC filmmakers and providing accessible arts programming. This year 48 features and shorts will screen at the festival, including In Flames, When Morning Comes, and We Will Be Brave. More info.
When: November 23-26
Where: Daniels Spectrum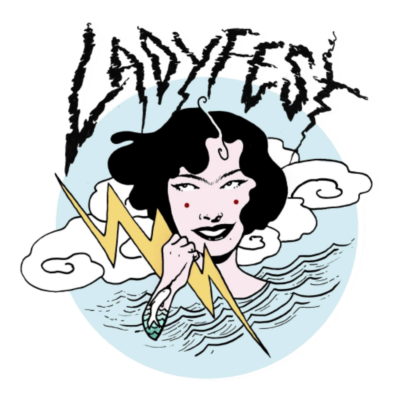 Ladyfest Toronto
Celebrate women and non-binary folks in comedy at the inaugural Toronto Ladyfest! The festival will feature stand-up comedy, sketch comedy, variety shows, drag, album tapings, and more. Don't miss the hilarious performances taking place across the city this week! More info.
When: November 23-26
Where: Various Toronto venues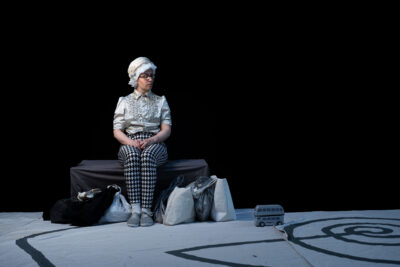 Goodbye Esther
This unique, semi-immersive solo circus-theatre show explores themes of loss, memory, love and mortality. Toronto artist Emily Hughes explores what it means to let go through aerial fabric, trapeze, projection, hand balancing, juggling, physical theatre, and clown. More info.
When: November 23-26
Where: The Playground
Cavalcade of Lights
The annual Cavalcade of Lights will brighten up downtown Toronto starting this Saturday. The opening night festivities will feature free multicultural music and dance performances, skating showcases and more, as thousands of dazzling lights illuminate the square. More info.
When: November 25- January 7
Where: Nathan Phillips Square
Final Week: The Children Have to Hear Another Story
This is your final week to check out this exhibit honouring Alanis Obomsawin, an icon of Indigenous cinema. With a wide selection of her films, prints, music, and archival documents, learn about Alanis Obomsawin's incredible artistic achievements and activism that have paved the way for Indigenous representation in Canada. More info here.
When: Exhibit runs until November 25
Where: Art Museum at the University of Toronto
Mariah Carey: Merry Christmas One and All
Mariah Carey is making a stop in Toronto to spread some holiday cheer! Tickets are still available for this iconic concert from "The Queen of Christmas", where she'll be performing all of her classic holiday hits. If the first few notes of All I Want for Christmas is You get you in the mood for the season, you won't want to miss this. More info.
When: November 27
Where: Scotiabank Arena