Get organized for Halloween with a massive costume clothing swap and get inspired at one of these thought-provoking exhibits, performances, or talks. Our Toronto best bets for Oct 18-26…
Halloween Costume Swap
If you're itching to clean out that drawer of costumes from years past, The Good Swap (see pic above) is hosting a Halloween costume swap on October 20. Donate your gently used costumes and swap them for another get-up you'll love—a much better option than having them end up in a landfill. Register in advance to get first pick at the swap!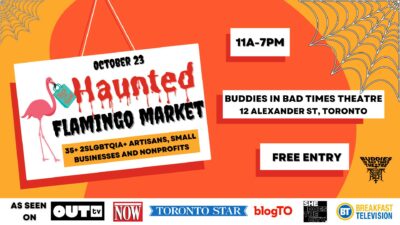 Haunted Flamingo Market
Support local queer vendors and talent at this haunted edition of The Flamingo Market! Browse through unique creations from 35+ 2SLGBTQIA+ artisans, small businesses and non-profits at Buddies in Bad Times Theatre all day long on October 23. Admission to this award-winning community market is free!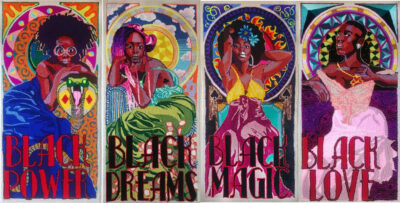 Textile Museum: Simone Elizabeth Saunders: u.n.i.t.y.
When was the last time you visited Toronto's Textile Museum? It's the perfect spot to warm up on a chilly autumn day and right now there's a must-see exhibition. Simone Elizabeth Saunders: u.n.i.t.y. incorporates motifs from the artist's Jamaican heritage, art history, literature and current events to depict inspirational Black female figures. U.n.i.t.y. explores themes of Black joy, belonging, community and sisterhood. We've been a fan of Elizabeth's work for many years, and encourage you to carve out time to check out this exhibit. She'll be in attendance this Saturday for an artist talk.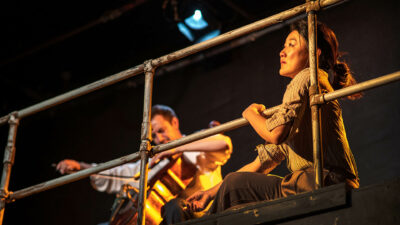 The Year of the Cello at Theatre Passe Murailles
If you are looking for a moving piece of theatre with breathtaking music, The Year of the Cello launches this week at Theatre Passe Murailles. Co-created by Marjorie Chan and Njo Kong Kie, The Year of the Cello is set in 1920s/1930s Hong Kong, and tells the story of two friends forever changed by their encounter with a cellist, whose music unlocks all that was left unspoken. Expect a poetic performance alongside live cello music. Tickets and info here.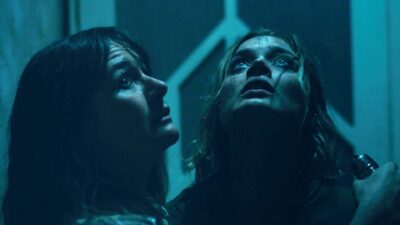 TIFF Cinematheque Programming
For film aficionados, TIFF Cinematheque is currently running two programmes that we think will be of great interest. Lost and Beautiful: New Italian Cinema is a spotlight on internationally celebrated contemporary Italian filmmakers, and the rich history of Italian film. Also beginning this week is HERROR, or horror films by women filmmakers that use genre and a gendered gaze to explore all manner of trauma: grief and motherhood (The Babadook, Prevenge), sexual (Revenge), racial (Master), intergenerational (Relic), and the sum total of patriarchal oppressions (A Girl Walks Home Alone at Night). This week, check out Natalie Eric James' Relic, which tells the story of a daughter, mother and grandmother who are haunted by a manifestation of dementia that consumes their family's home. Tickets and info.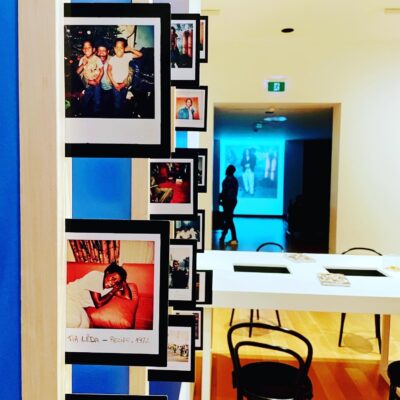 What Matters Most massive Polaroid exhibit at AGO
While it opened in late August, consider this your reminder to see What Matters Most: Photographs of Black Life, the first exhibition devoted to Fade Resistance, a recently acquired collection of more than 4,000 found Polaroids and instant images dating from the 1950s to the early 2000s. Collected by Toronto artist and educator Zun Lee, these lost, discarded or abandoned images of birthdays, graduations and family reunions contain powerful glimpses of African American life and community. "The power of these images is not just in what they represent, but in the many conversations they enable. They offer a rare glimpse into the richness of everyday Black life," says Lee. This is an incredible exhibit, and we love the participatory elements. Schedule time to visit the AGO!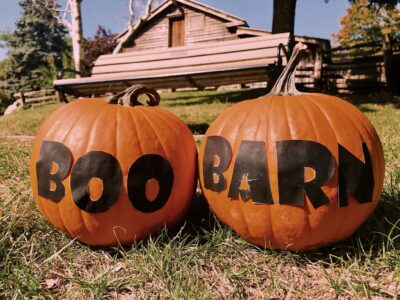 Riverdale Boo Barn
For the little ones, Riverdale Farm is hosting their beloved Boo Barn celebrations on the weekend of Oct 22-23. Kids can enjoy crafts, face painting, and exploring the spooky "Boo Barn". This event is free, but they welcome donations of non-perishable food items to enter the Boo Barn. Families can carve pumpkins on-site, collect the pumpkin seeds and take them home. First come first serve, no cost to carve, tools are provided. Suggested donation is $5 per pumpkin, all proceeds support the Farm. CUTE!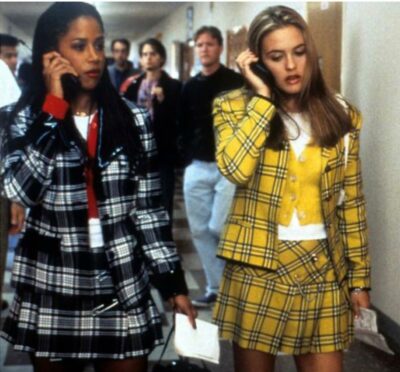 Hippie Market: Halloween Edition
Need a fun costume for Halloween? Toronto's favourite vintage market wants to help! This Saturday, Oct 23, head to 1305 Dundas Street West (at Dovercourt) to find your DIY costume. The event also promises tricks and treats. Browse from dozens of vintage vendors and get your shop on noon – 6pm. FUN. More info on the Hippie Market Facebook page.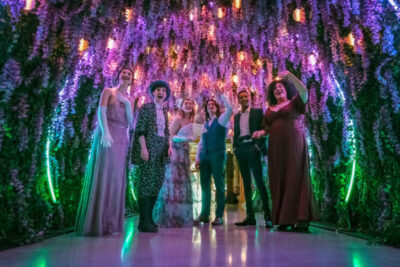 The Queen's Ball: A Bridgerton Experience
The Queen's Ball: A Bridgerton Experience is a wonderful excuse to get dressed up, and people are really going all out. Immerse yourself in an exquisite ball with regal Regency-era costumes, mesmerizing live acrobatic performances, a string quartet playing the show's beloved soundtrack and a string quartet playing the show's beloved soundtrack and plenty of photo opportunities. This is a must-visit for Bridgerton fans! Tickets are selling fast.
Plan Ahead! Next week….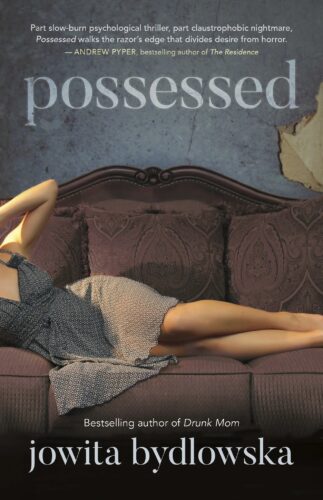 Possessed Launch Event at Flying Books
Toronto's Jowita Bydlowska, author of the bestselling memoir Drunk Mom, will be at Flying Books on Monday, Oct 24 to launch her highly-anticipated new novel, Possessed. Intimate and erotic, Possessed is a dark and funny story exploring sexual obsession, mental illness, and the supernatural. Jowita will be interviewed by poet, novelist, and cultural critic Lynn Crosbie Lynn Crosbie. Swing by Flying Books (784 College Street) at 6:30 for what will undoubtedly be a fascinating discussion.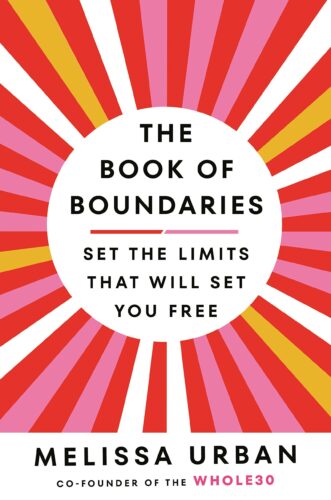 The Rotman School of Management Hosts The Book of Boundaries Launch + Discussion
Melissa Urban, the bestselling author and founder of the Whole 30, will be in Toronto next week to launch her latest great achievement: The Book of Boundaries: Set The Limits That Will Set You Free. Urban will be joined by Erica Ehm for a discussion about boundaries, burnout, resentment and anxiety (ooooh… we need this…). The event will take place on Oct 26 at the Rotman School of Management (105 St. George St.), 5PM. Tickets are $40 and include a seat at the session, access to a video replay for 30 days, and a hardcover copy of the book. We started reading Urban's book last week and can share that it's a total game changer, especially for those who struggle with people pleasing and saying YES to too many things. This event will teach you how to get better at saying NO. Reserve your spot now.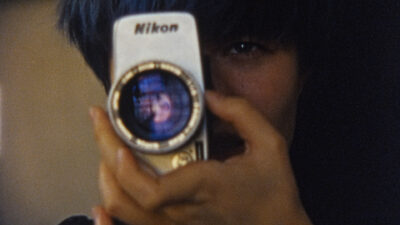 Rendezvous With Madness
The 30th anniversary of Rendezvous with Madness Festival (RWM) kicks off on Oct 27! RWM is the largest, and longest running arts festival in the world dedicated to the intersection of mental health & artistic expression. The festival presents local, national and international work exploring themes of mental health, addiction, and recovery. A multidisciplinary festival, guests can explore visual art, performance, music, theatre and dance in addition to its core emphasis on film and media arts, panel discussions and in-conversation events. It's also a wonderful community of artists to connect with!