Are you a music lover/dancing machine looking for a last-minute holiday in the sun?
Vujaday Music Festival (from the people who brought us WEMF, Digital Dreams, Electric Island) is coming to Barbados April 4th-8th. Expect a thoughtfully curated selection of music that will serve as the backdrop as you explore lush landscapes, dance on palm-covered beaches and soak in the ocean under a golden island sun.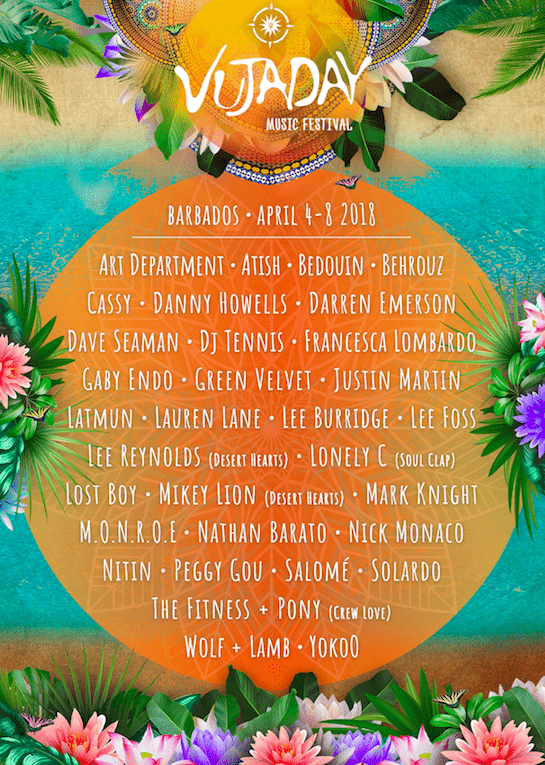 Be prepared for something a little bit different: Rather than sending you to the same festival site day after day, the festival will move around the island by creating five pop-ups. The schedule alternates between three beach club events and two inland events – held in and around stunning private residences with immaculate grounds and tropical beauty. Artists include Art Department, Atish, Gaby Endo, Cassy, Salomé, Wolf + Lamb, and many more (see here).
Get tickets here.